That is from the web client. Still does not show them, but I can choose freely between the 4 streams in the "CC" section. I can provide a screenshot if needed.
Well, it's SFN on the webclient then

The media info is from the details page before you click Play (way down at the bottom)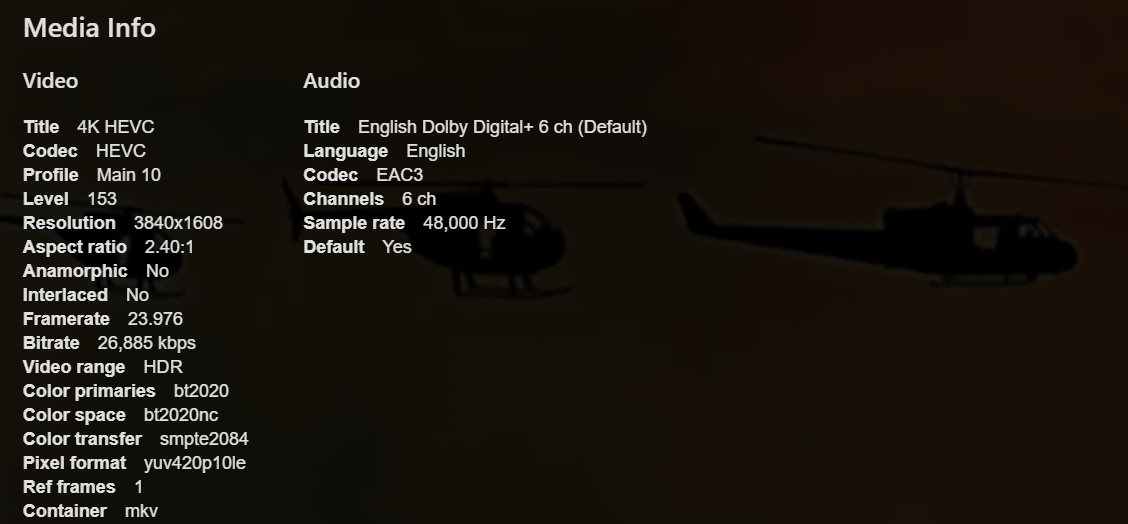 Edited by FrostByte, 10 September 2019 - 07:38 AM.