After solving one issue where an artist was replacing all albumartist fields of a certain name, I've ended up with a new and confusing problem.
emby seems to have decided that a couple of my albumartist tags simply don't exist. The two offending albumartist tags I've discovered so far are "KarenT" and "colate". When emby scans the library, it either does not read those albumartist tags, thus leaving the album artist field blank, or is deleting them for some reason.

For reference, this library has all external metadata sources turned off.
This image shows all the tags assigned to one of the affected KarenT tracks (MP3Tag), and what emby sees. Note the conspicuously blank album artist.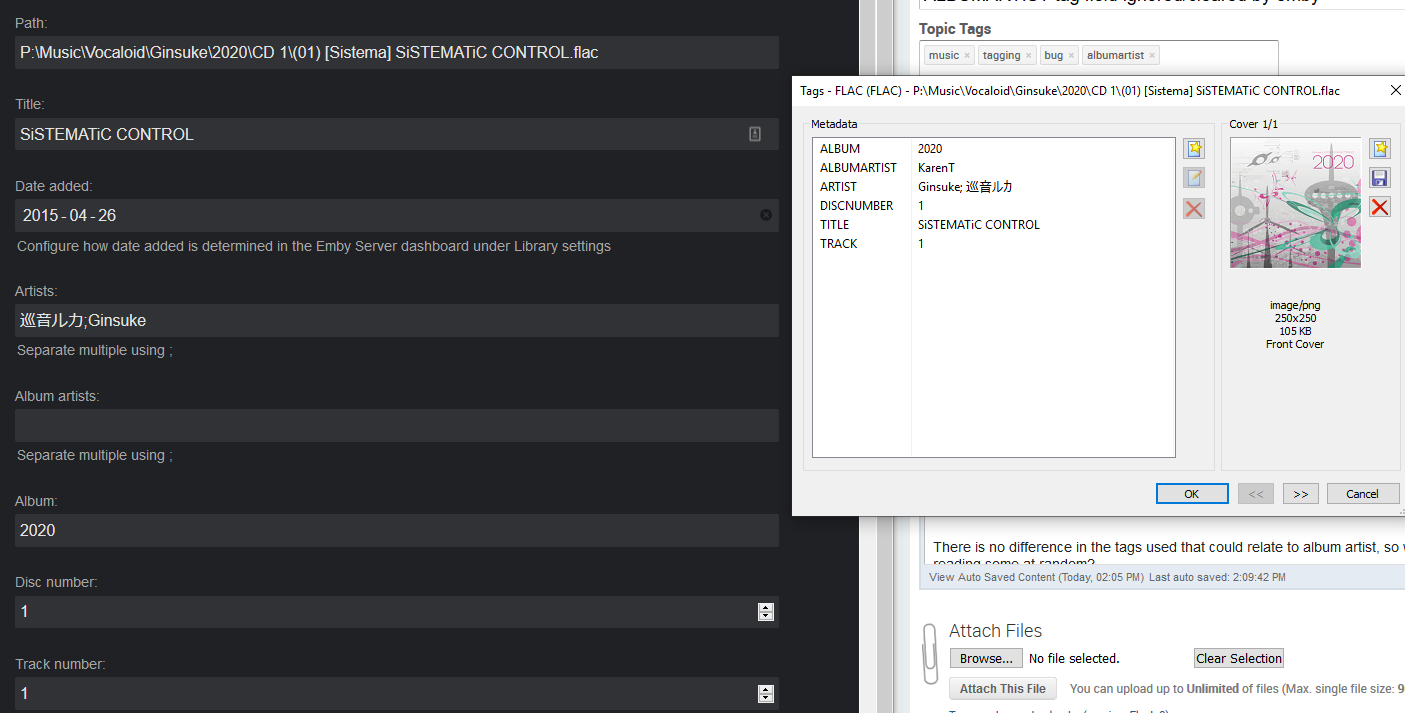 Here's the same comparison for a colate track: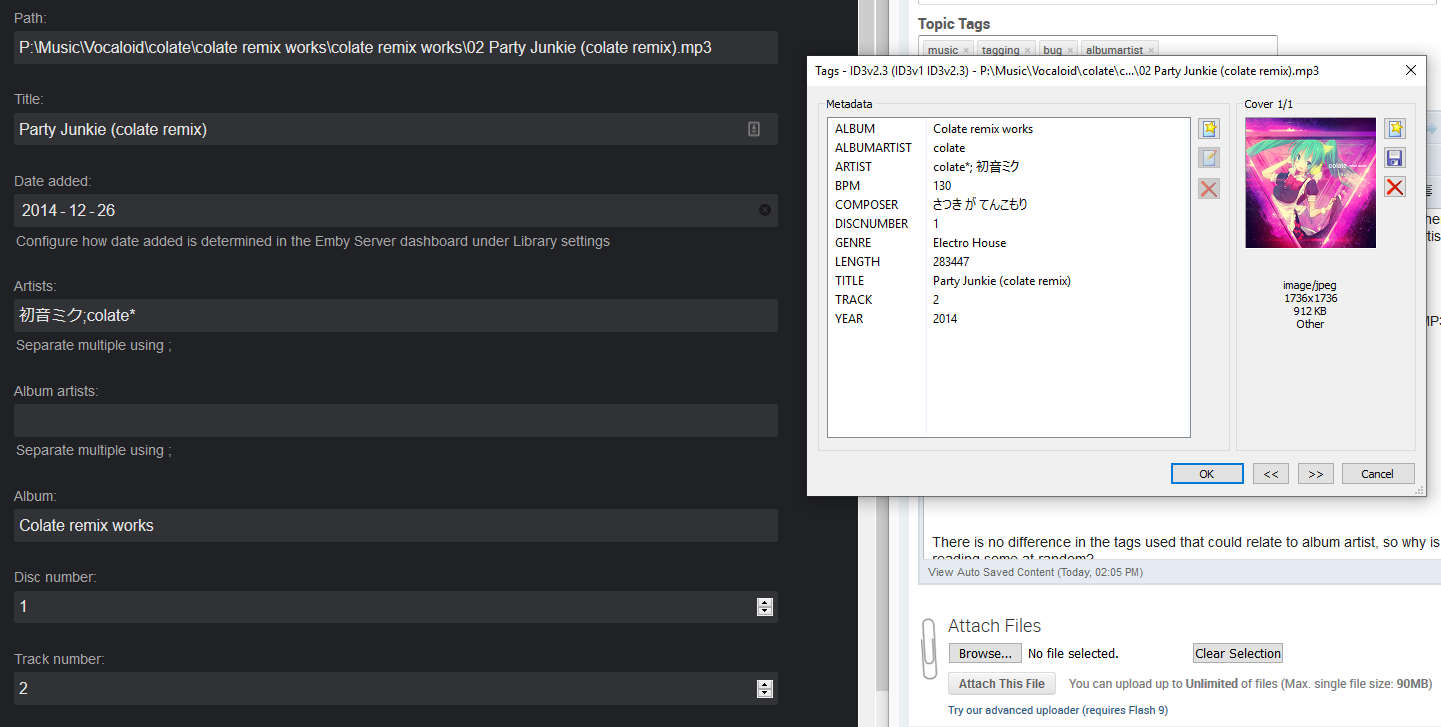 And, just for completeness, here's a track where everything was fine:


There is no difference in the tags used that could relate to album artist, so why is emby clearing/not reading some seemingly at random?