Emby had been working and I was ready to switch to using Emby from Plex...then I think it was when I updated to 4.x, all hell broke loose.
Suddenly, I was not able to get the Emby server up at all. Just kept getting "cannot connect 8096" type errors.
In an attempt to resolve the issue, I finally restored my computer operating system to factory default and reinstalled Windows 7 with no luck.
Then I briefly upgraded to Windows 10 and suddenly found Emby server to work.
My graphics card was not compatible with Windows 10, so I reverted back to Windows 7 factory fresh.
To my surprise, after a fresh download and install, Emby started working once again....for awhile.
After a few uses, I got this error and now Emby won't work again.
I get this error every time I restart my computer.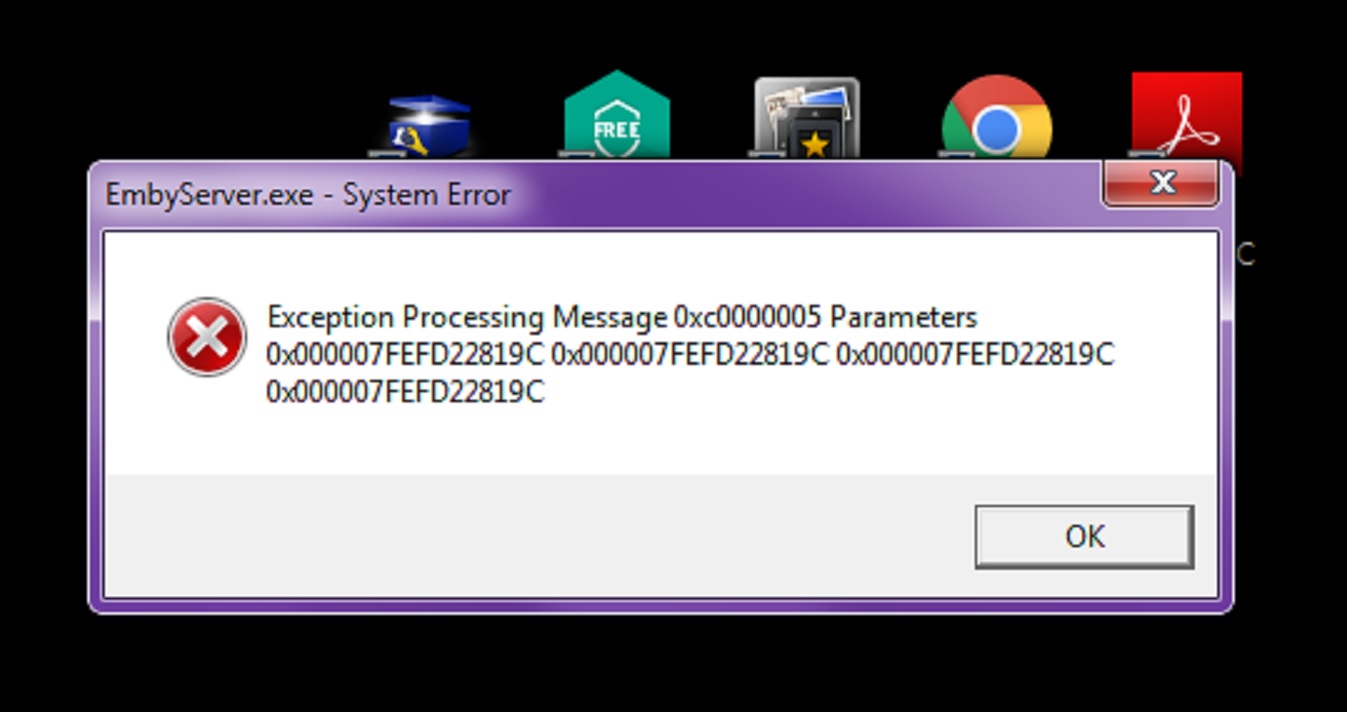 Not know what to do, I tried to install Emby over my existing and then I got this message.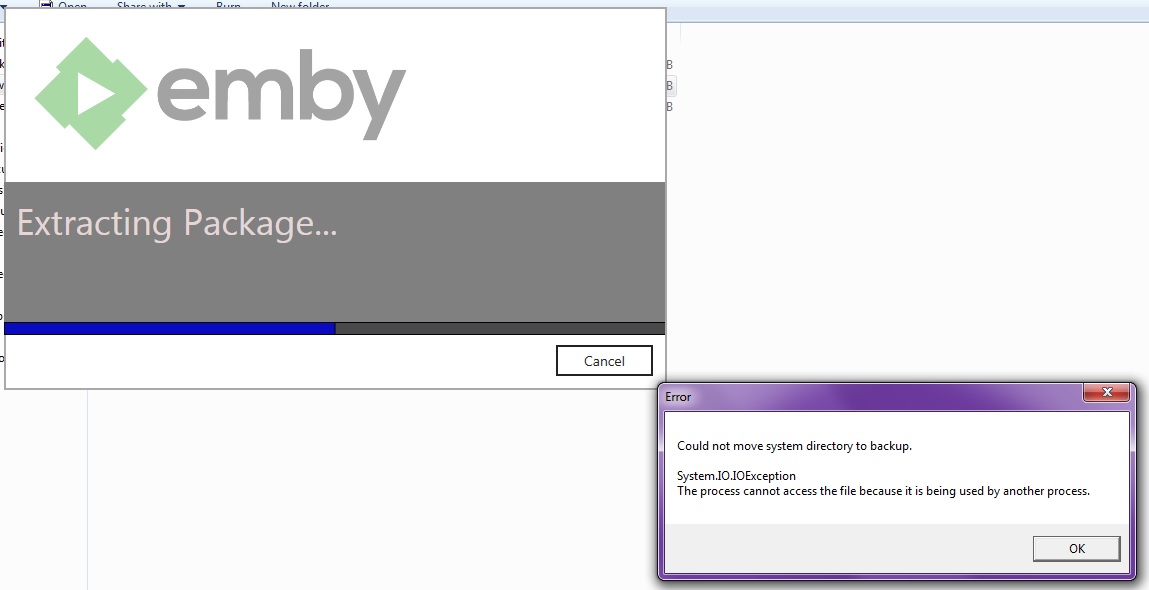 I'm afraid I'm ready to give up on Emby.
I don't know how to post any logs or anything.
Quite honestly, I just can't even get Emby to start up other then the little icon does show down in my little corner task bar.
Otherwise, I can't get anything to actually open on my screen.
Figure I would post here in one last attempt to salvage my experience.
Any help would be much appreciated.

I'm running Windows 7 Home Premium on an HP desktop with AMD processor.
Thanks.