NO LONGER SUPPORTED
Tested primarily with Google Chrome
Available for Emby stable and beta releases

Complete dark themes for Emby web client in 9 different accent colors
RED, ORANGE, ORANGE PLEX, YELLOW, GREEN, BLUE, PURPLE, GRAY & PINK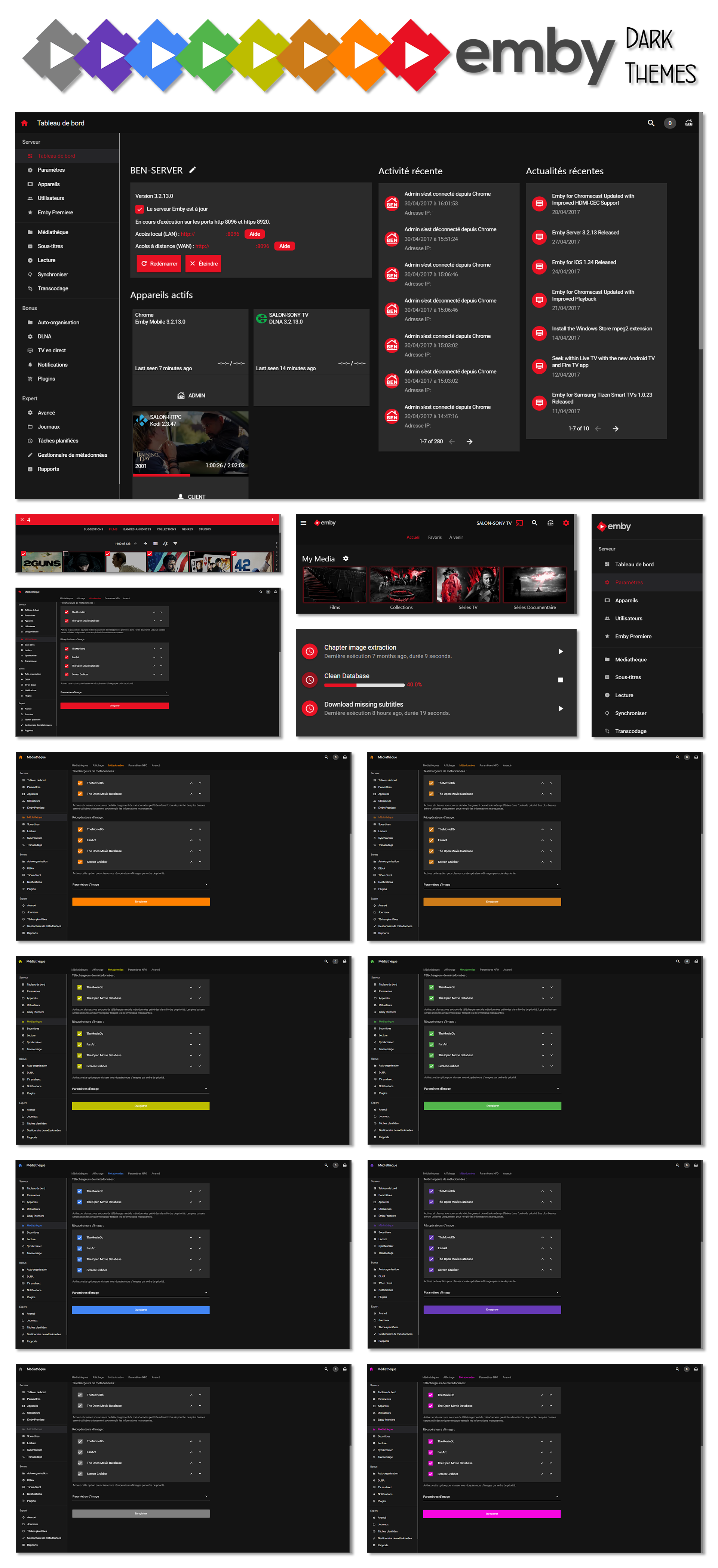 I find it more consistent to have a same color everywhere instead of the blue/green default. Even the logos and icons are changed to fit with the proper accent color. You also have the option to have a light version of the theme.
Just read and follow instructions HERE for both, stable and beta releases.
Note that I'm not using Live TV and this section might not be perfect and/or completed.
I hope you like it!
CREDITS :

Special thanks @Happy2Play
Edited by Ben Z, 27 August 2018 - 10:59 AM.