Radeon's Theme Plugins - New Releases - Filter facility
---
In the latest release of the TV and Movie Theme Video/Song Plugins, a new filter has been added to prevent the download of a theme if its not wanted it in your collection.
When the plugin downloads a theme in the future, a new filter item will automatically be added to the plugins configuration page. If that theme is then deleted from your collection, the theme will never be downloaded again.
If you change your mind, simply enter the plugins configuration page and delete the filter from the list, and run the scheduled task again.
You can also add filters manually by clicking the + icon and entering the Movie/TV Show name in the box (this must be written exactly the same was as displayed in the items details screen)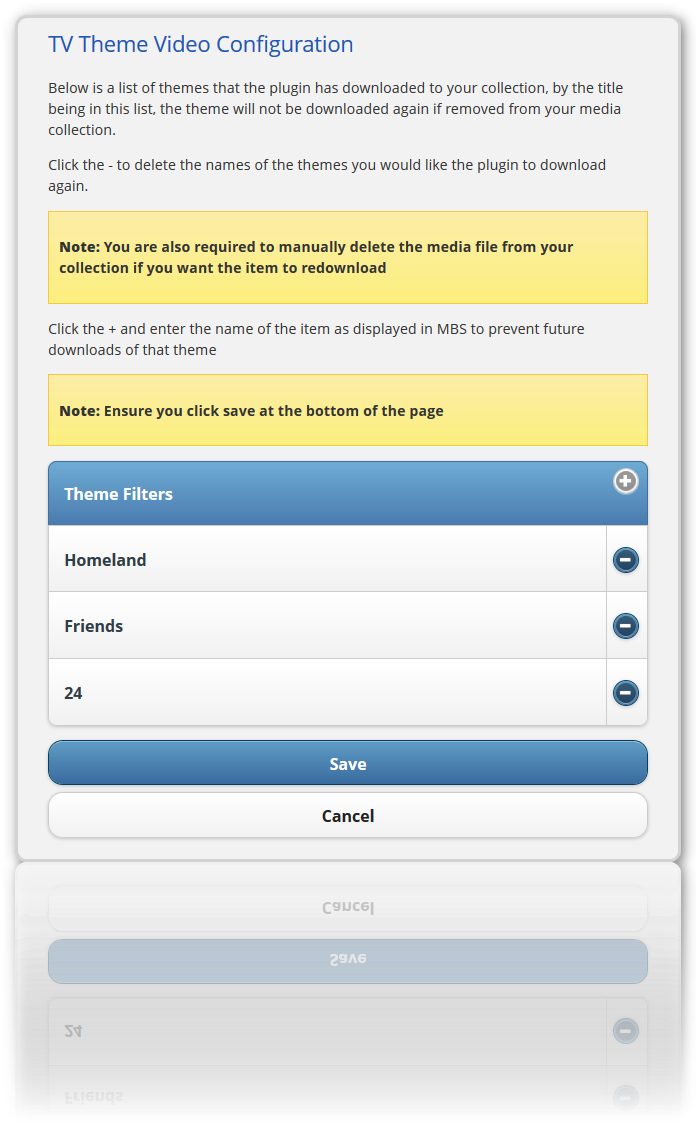 1