Hello all,
New Emby user here still testing the watters. Things seem to be working OK so far, except for Live TV where I'm hitting a bit of an issue.
Here's what I've got (working) so far:
- Hauppauge HVR-2250
-- This works fine under WinTV, Plex, Kodi, MediaPortal and NextPVR
- I've installed the lattest drivers for the card, and WinTV Version 7. All of this works fine
- Emby can actually see the Tuner in the list:
--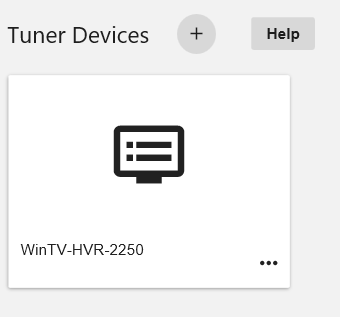 - SchedulesDirect is also set up correctly (at least I think). I do have this working in NextPVR.
Where things break: There are no channels! I go to map channels and there's nothing in there :/
So I've reverted back to using NextPVR for now with the pluggin, and it is working ok, but would really prefer to use built-in functionality from Emby to really try it all out.
Any clues as to why it's not working?
Thanks!
Eric