Posting this here as I wasn't sure where else to really ask.
Using Slack plugin for Rocket.Chat, works fine: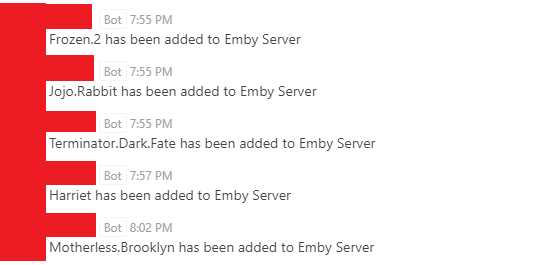 Question mostly for @Luke -
Is there a way to trigger the API after metadata has been created? It sends as soon as it detects which sends alerts like the above.
TV Shows work alright, if you let them add automatically (and not start a scan manually):