Hi all - been using Emby for a while and been a lurker on the forums. I'm a big fan of Slack and a .NET developer in a former life so I decided to try my hand at making an Emby plugin to send notifications via incoming webhooks to the slack channel of your choice. I am looking for additional testers, particularly those running Emby server on Mono platforms.
This beta release is feature complete and allows you to specify different settings for each emby user, specify which channel receives the notifications, use a custom emoji, and change the slack username.
Other Supported Services
Many chat systems use webhook systems similar to slack. This means that the Emby.Notification.Slack plugin works with a few additional services. The following have been confirmed working:
The following are untested, but suspected working.
Known Issues
Download Link: Download via the Plugin Catalog
Plugin Settings Page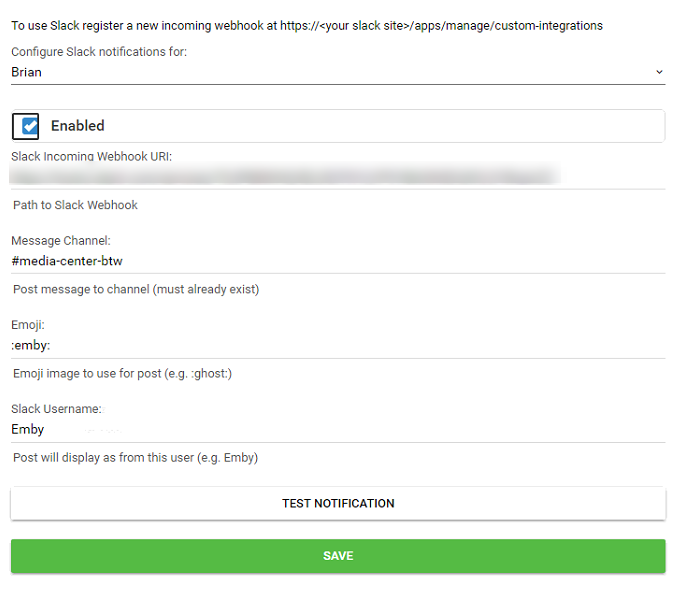 Edited by ackbarr, 15 November 2017 - 08:52 AM.