Hello,
I like the search function of Emby very much.
However, if I search for i.e. "David Bowie", I find the person twice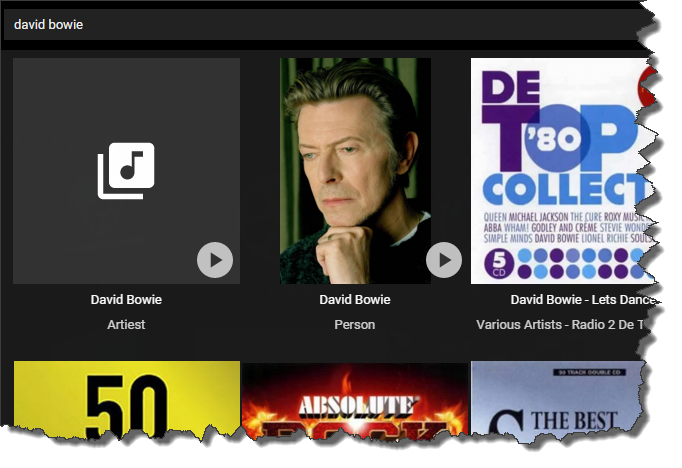 It's not a big deal, but when I clik on "Artist", I find some information (aprox 105 songs in my case), and if I click on "Person", I find other information.(1 movie and aprox 50 songs).
What is the difference?
Can I merge both information lists? It would be nice to have all the songs displayed in one list...
kind regards,
Bart