Hi All
Been having a little fun seeing just how far I can push the current Emby server. There is little chance that my code changes would ever make it into the server, but perhaps they can demonstrate a proof of concept that you folks can discuss and refine and then lobby with the server team. By no means am I suggesting this as a finished product. Simply one example of the kind of enhancements that would benefit emby music users and work for multiple genres.
Marin I know your op was about classical music specifically but my library genre that would most benefit from enhancements is "jazz". I think it was agreed that there were enough commonality between all genres.
So for background I added "lyrist", "writer" and "performer" person types, built a server rev and gave it a go. My music library is approx. 1500 albums, 16,000 songs and 1000 artists. With "People Search" back !!! I was encouraged by the results and the flexibility of the server. (always amazed by that)
The track detail is pretty close to what I would want.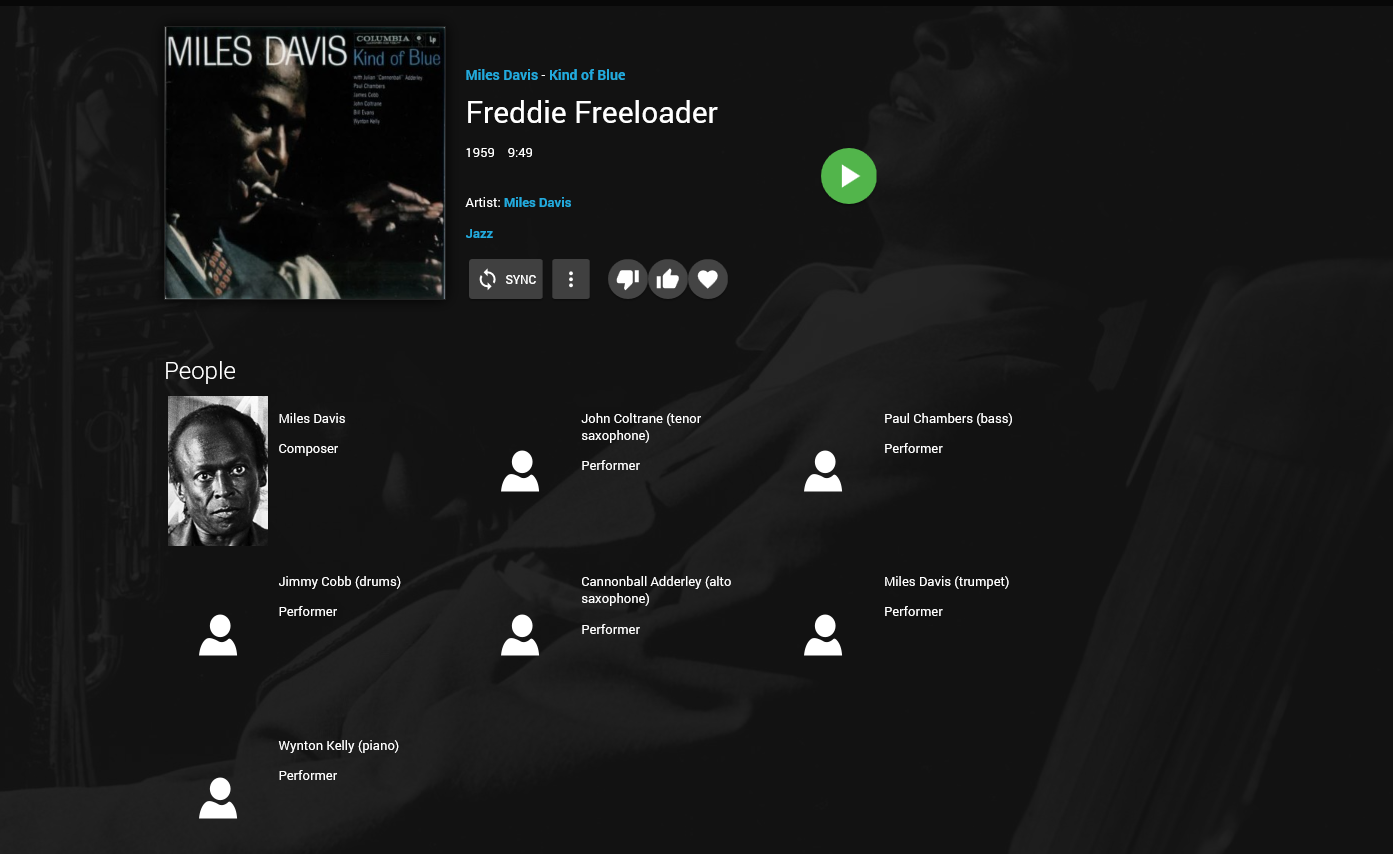 and the navigation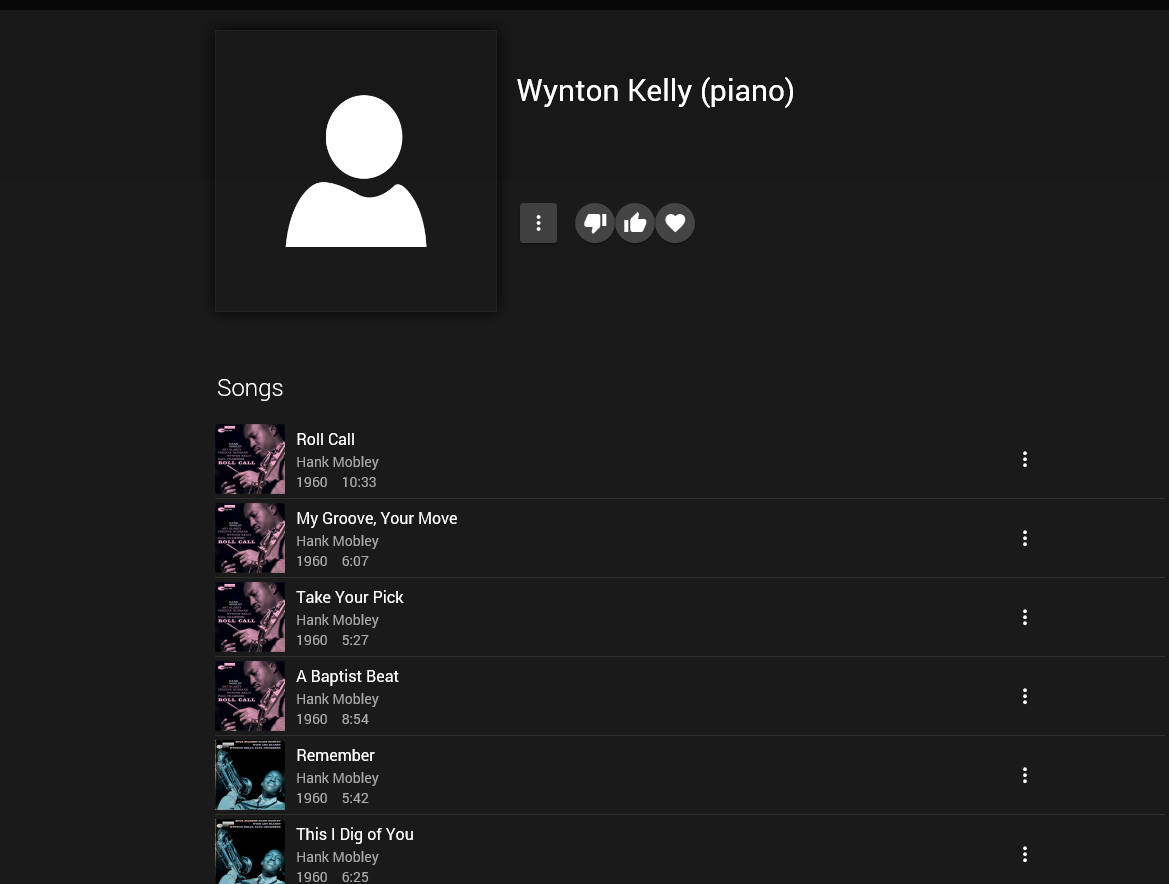 This is where it got fun for me I have "Wynton Kelly" as an artist, but in the jazz world performing credits are almost as important.

Search gets me a pretty good picture. and now a playlist say "Grant Green (guitar)" is going to prove interesting.
Anyway just a starting place for discussion. Not a finished product.
-Vicpa.