AndroidTV app presents a "now playing" section on Home screen. What follows are feedback about it.
1) Music info display (seems to be a bug)
When reaching home screen after casting a "play queue" from Emby's Android smartphone app, one shall see the following: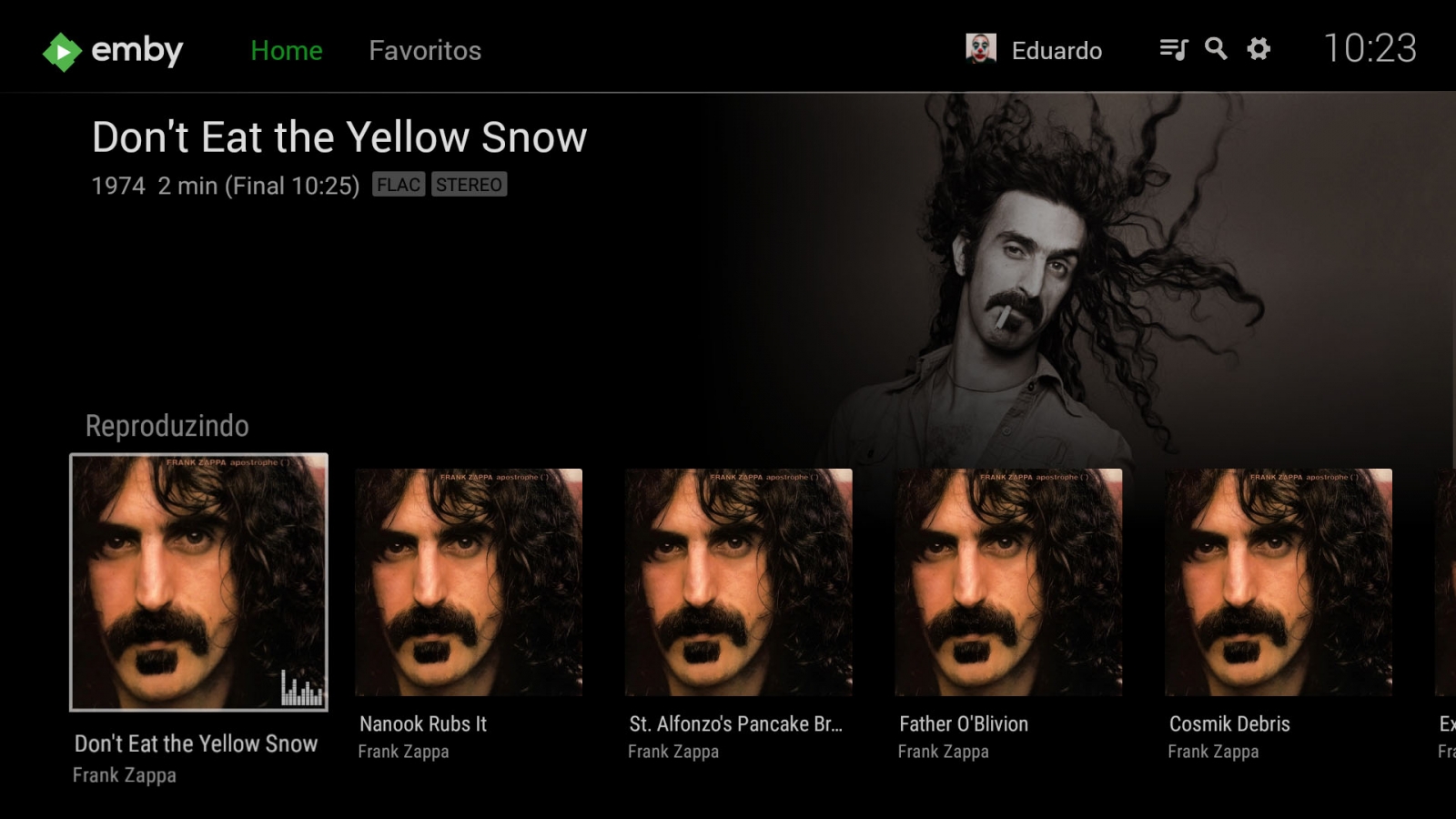 When reaching home screen after issuing a "direct play" command using actual TV remote, thus starting a playing queue, one shall see the following:
Please note first image has some very good nerd info on the music (encoding & channels) and one info which I think is from the music album: the year.
So it seems there occurs something different which causes Emby to show these additional info.
As a means to help tackle the issue, I noticed these additional info will also be shown on the second scenario after pressing the screenshot button on my remote. But the info will be shown just for the highlited track.
2) Actual music info (not exactly a bug – more kind of feature request)
When considering image 1 above, it occurs to me that:
- Music title is shown twice (below screen header and below music thumbnail)
- Though I see the year, I have no idea about what music album contains that track
- I also see one info (when current queue will it end) that relates to queue rather than to track.
So, I would suggest:
- keeping Year and including AlbumTitle, AlbumArtist & Genre;
- including track's date added, playcount & bitrate.
Moving queue's ending time info to the right side of the "Now playing" ("Reproduzindo") header. It could provide duration besides ending time. Actually I wonder if this info hasn't been there on a recent past.
Yes, I understand resulting screen would be heavy loaded. But I am confident developer team has both talent and criteria to reach to the best design and what info would be relevant.
3) Behavior (not exactly bug – more kind of user experience standards/expectations)
Pressin "Ok" on track thumbs will present a contextual menu which has two versions.
This is current track's contextual menu: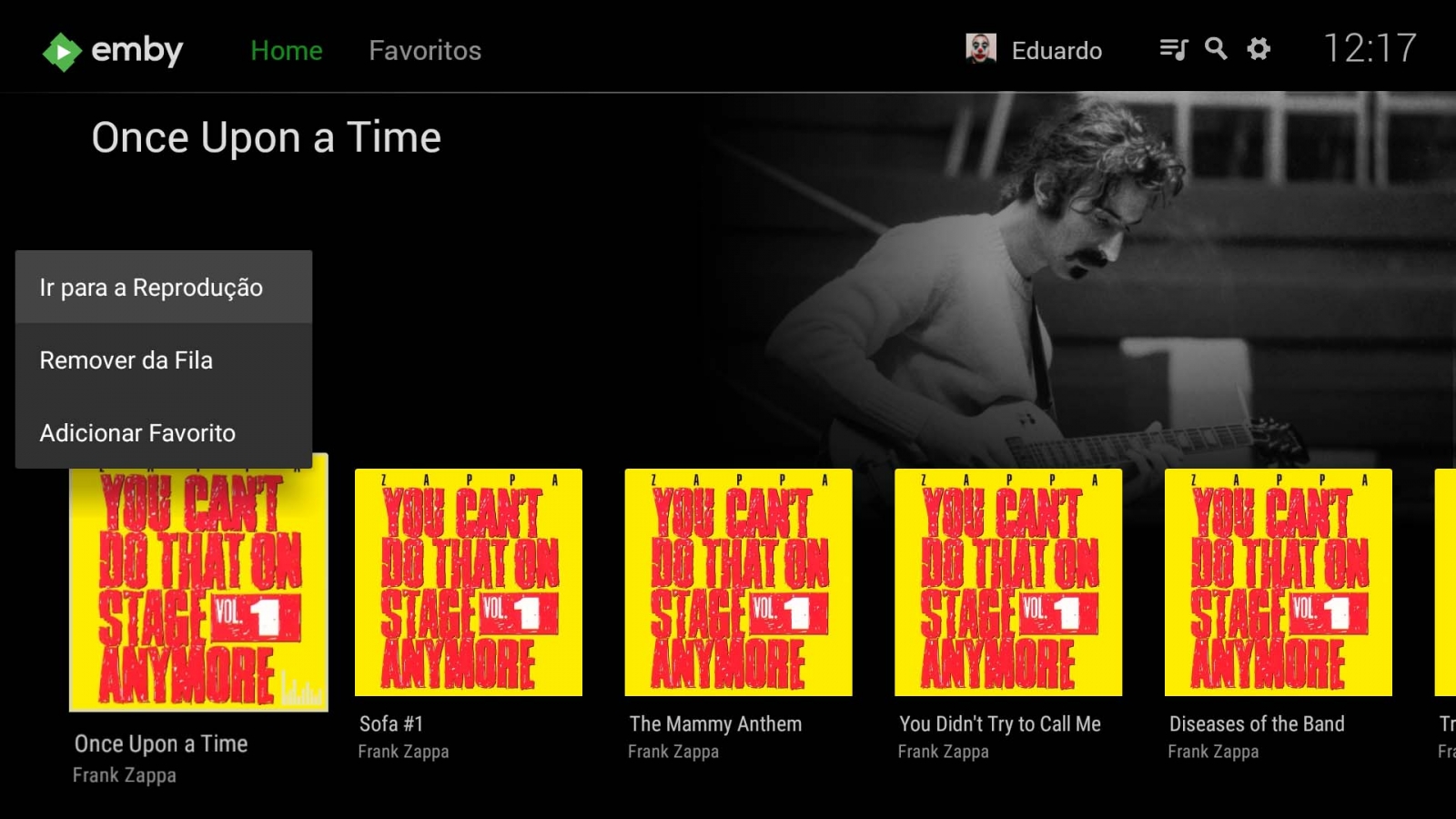 This is other tracks' contextual menu:
I think both the menu mechanism and options offered seems to be ok.
Problem is, though, when you reach to the actual "Now playing" screen where:
- There are no track's contextual menu;
- There are no means to remove a track from the queue.
In fact the newly redesigned "Now Playing" screen offer no pressing on tracks thumbs.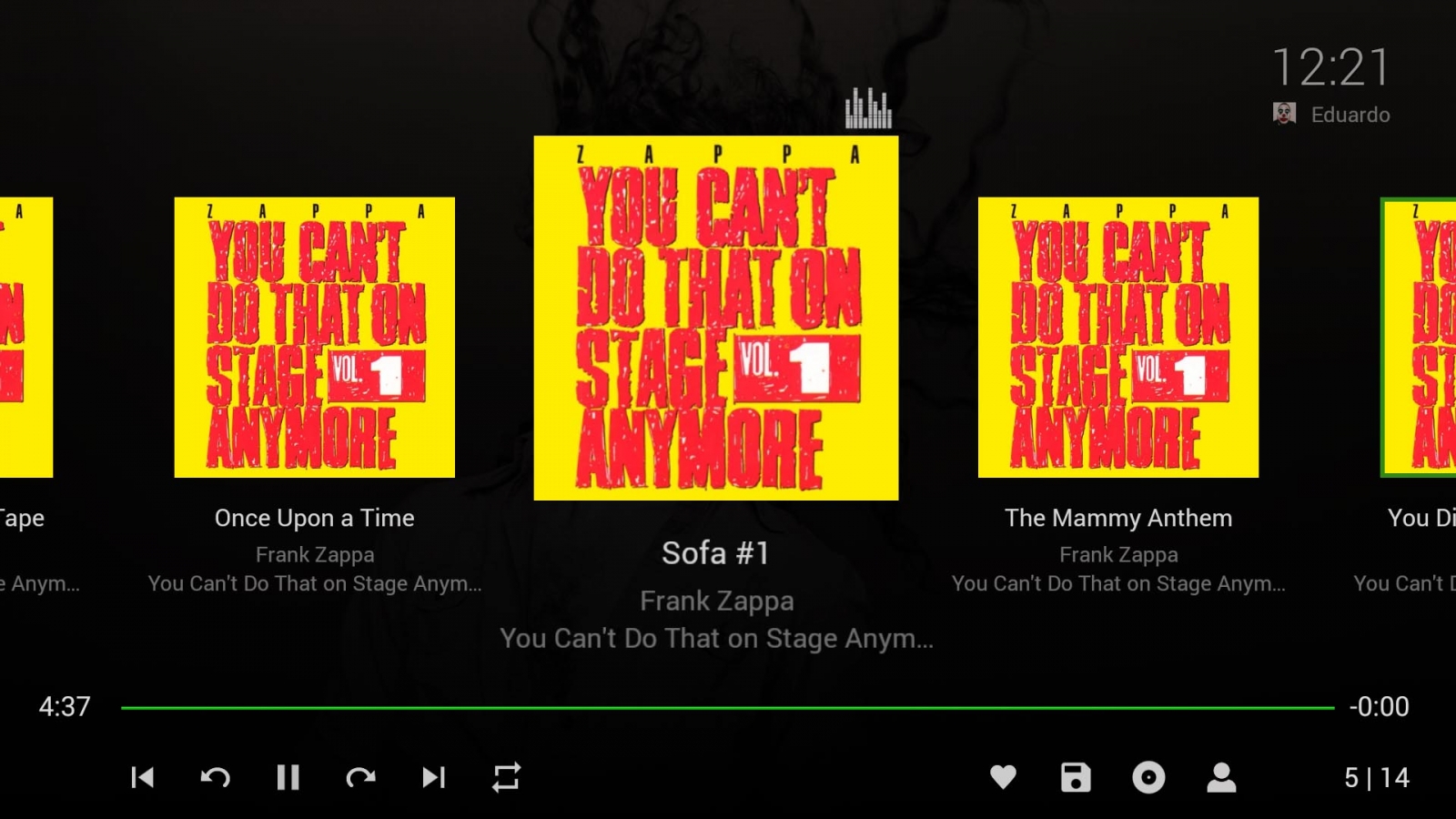 Now, I know there was a debate about this screen and developer team made serious efforts to redesign it.
No mistake: I like the visual. But it lacks some functionality like excluding a track from queue among others such as order editing.
I have other comments about the outcome from the redesign but not only this is not this post's subject but also…
Well, I think it's suffice to say the current "Now playing" screen lacks information actually presented on Home screen "Now playing" section.
Please let me know if a thorough "Now playing" analysis would be of any help.


Keep the brilliant work!
Wish good health to all the community.