When you're not sure which drive to choose when auto organizing your rips, you can quickly choose 'Disk Space' From the dashboard menu and visualize the space left on your drives.
Good for Remote access to see which drives to choose when Organizing media titles.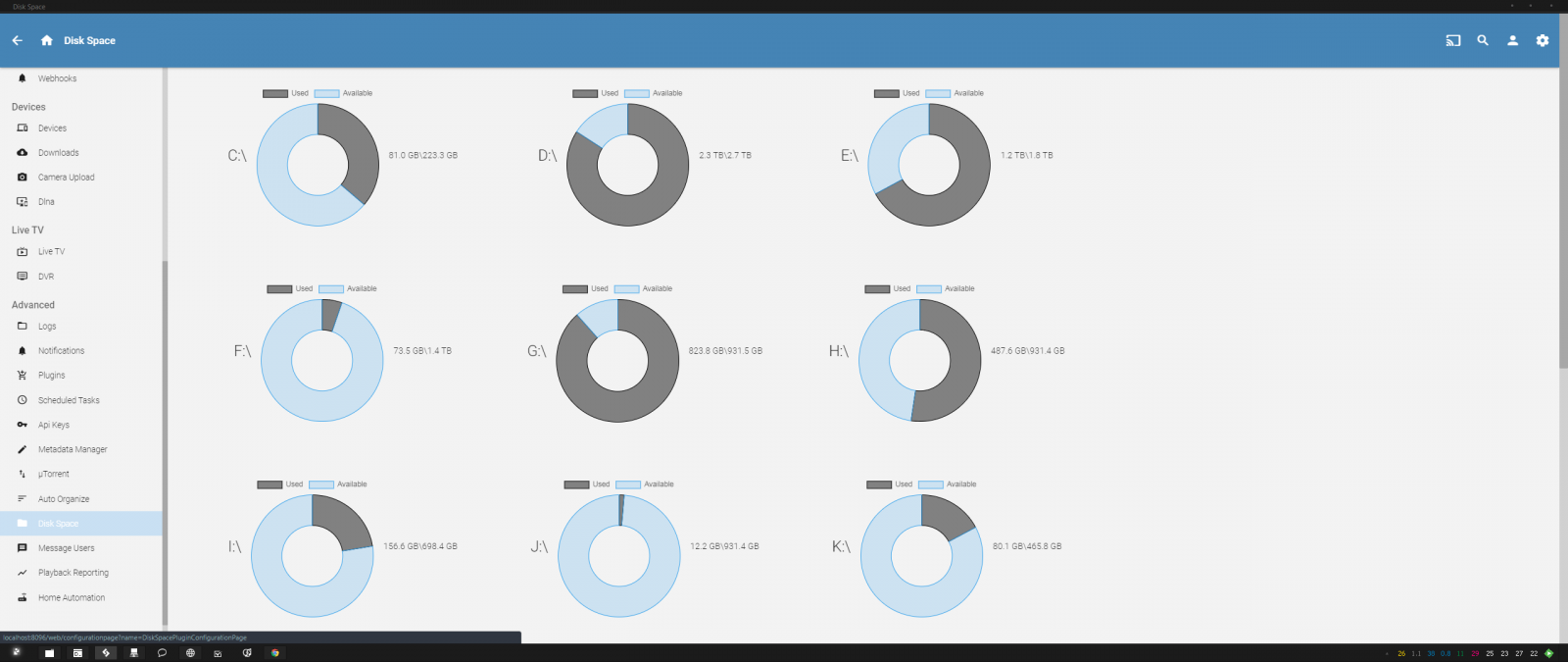 DOWNLOAD: we're in the catalogue!!
Notes:
1. Added color picker to the plugin.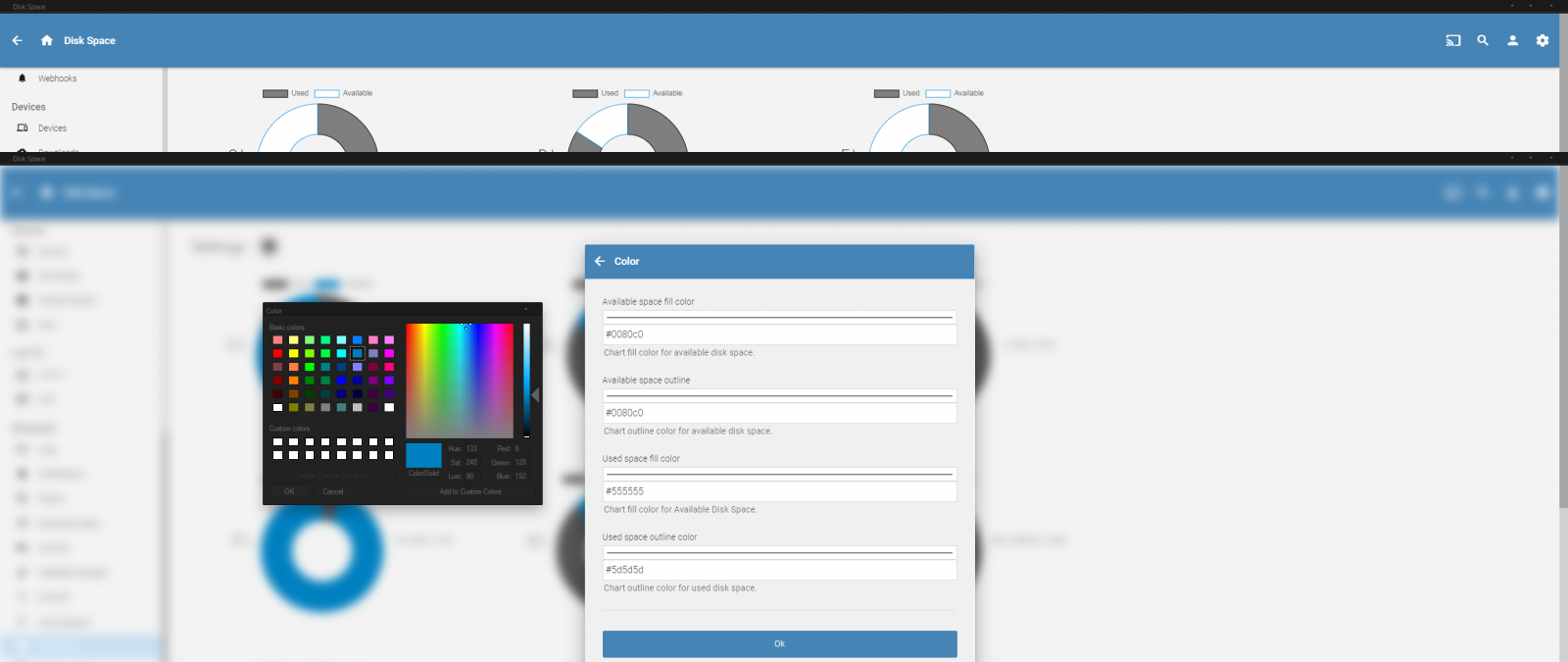 1.0.0.2
1. Scheduled Task Added to monitor Disk Space (will run every hour) - this task is hidden by default
2. Notifications Added when a drive has surpassed 90% of it's space
Note: Windows decides 90% is the threshold to alert the user of an almost full hard drive.
3. Removed chartJS drive donuts tool-tips.
TODO: Add custom tool-tips -
https://www.chartjs....custom-tooltips
I'd be great to get some feedback on the notifications.
Edited by chef, 26 February 2020 - 05:41 PM.