Hi guys,
I have a mixed content type library, that was working before, I think before I upgraded to 4.3.0.26. Now, in the Library page, I see this (it is named "Shorts"):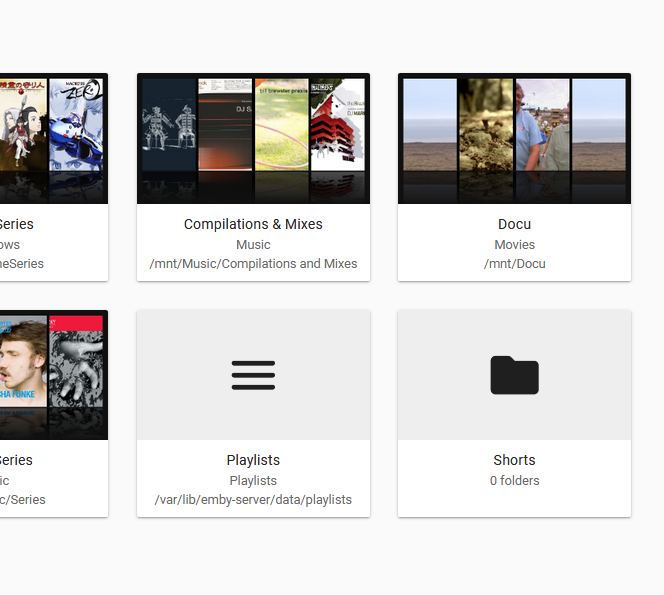 What happened? Emby still sees the content, and I can play them back, but I cannot do anything with this Library anymore: there is no three-dot menu, no options, no click is working...
Could you perhaps help me to clean it up, so I could recreate it? Or maybe how to fix it...?
Thanks