So I am having trouble with my pre-movie trailers in cinema mode on everything but the web browser.
The playback will play the trailer and then either hang there or just stop.
Have had a look in the dashboard while it happens and it doesn't seem even to try to start transcoding/playing the movie.
I am using a set of custom 2-5 second trailers that appear before movies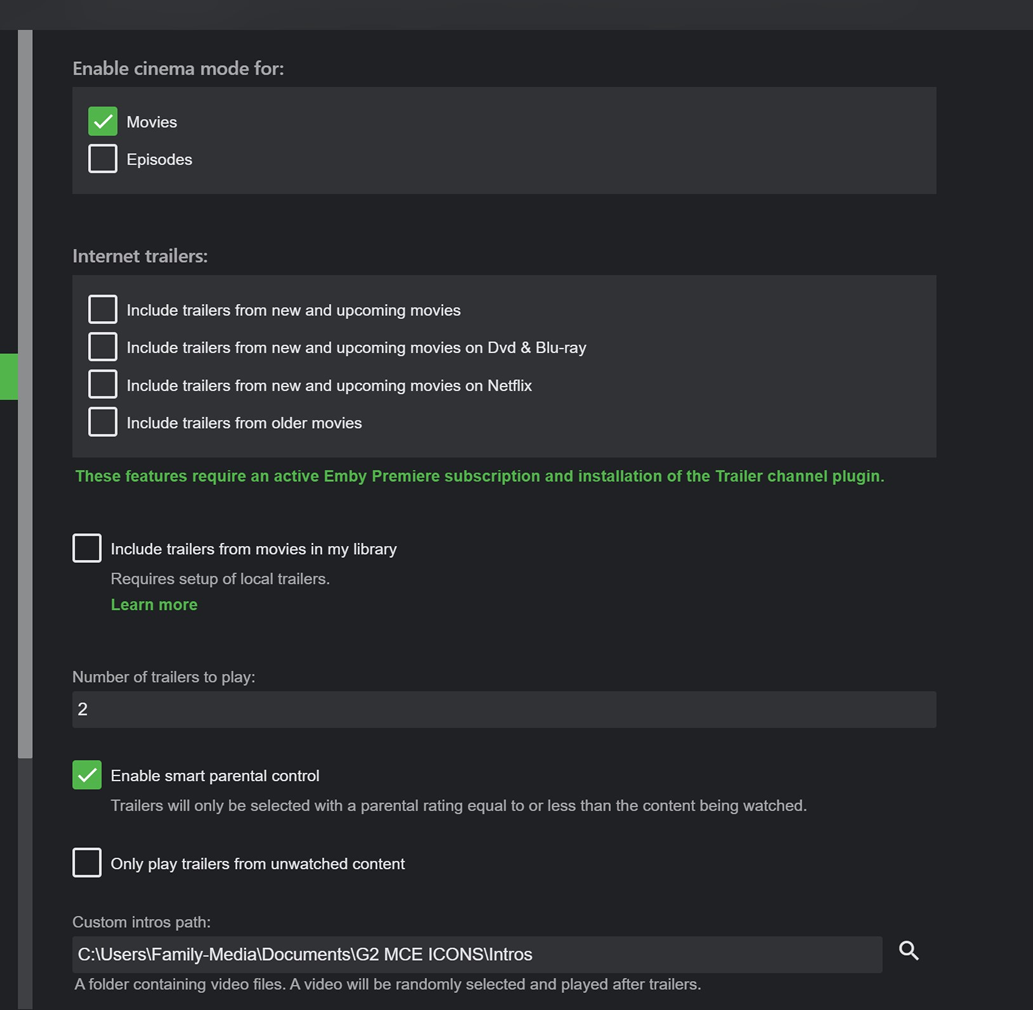 only resolution i have found is to turn it off for now but would realy like to keep using it
logs atached and even willing to read other articles to try fix but its been 2 days of searching with no luck sofar

embyserver.txt
12.47MB
2 downloads