I'm gearing up for the upcoming Halloween season for my family, and it got me thinking about how it would be great if I could curate a collection to display on the home screen.
Not just an image under "My Media" that takes me to all my collections, but a "Home Screen Section" where the contents of the collections are displayed the same as, "Next Up", or "New Movies" is displayed.
This would allow for a "Netflix" style home screen with all of our usual sections, but also a few collections for seasonal, or themed collections.
I have mocked up a very crude sample of what I'm purposing in photoshop.
I think this feature could add some personal flair, as well as showcase seasonal, special, or featured items that server providers would like to be top-of-mind.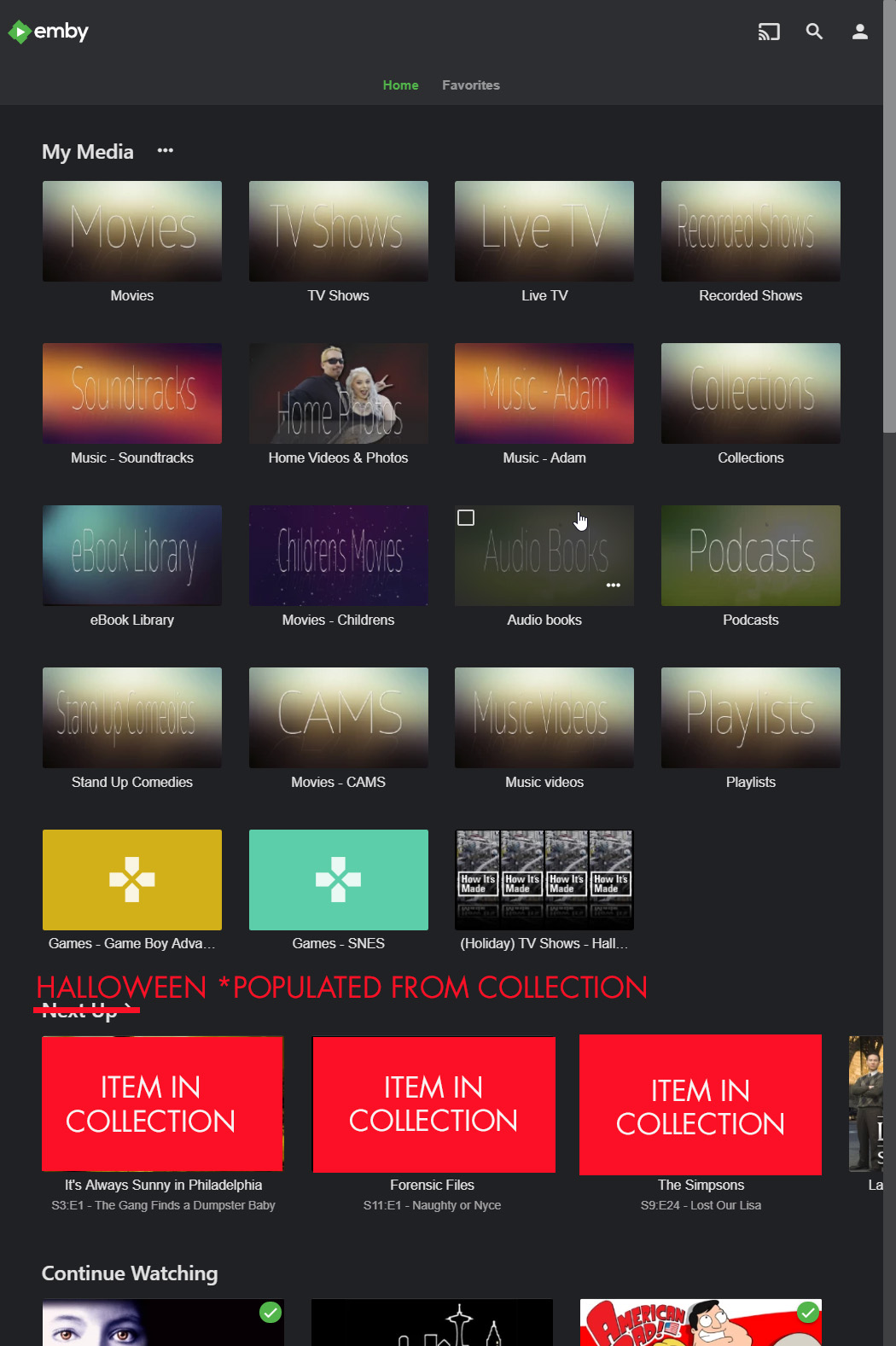 I apologize if this has already been suggested.
Thank you for your consideration on this feature request!