Hey there,
i ran into a weird problem with my emby setup on my windows 8 computer. I was running the beta server for years but downgraded last week to the stable version. Since then one of my Documentary folders is showing up as a TV show with the actual shows showing as seasons. I have a Documentary TV Show library with several parent folders on multiple devices. Only my "Doku TV" parent folder is making problems
Path to the mount of the parent folder from the windows 8 pc is "I:\Documentaries Platte\Doku TV" with network share path "\\192.168.178.20\Titan\Documentaries Platte\Doku TV"
Within the folder "Doku TV" i have my Documentary TV shows - example path "Titan/Documentaries Platte/Doku TV/Earth from Space/Season 1/Earth From Space S01E01 1080p.mkv"
So naming should be fine, it was working for years like that. The other three folders of that library show up correctly and just display the tv shows within.
The only thing that changes was the downgrade. I tried deleting the parent folder and readding it with the same result. I also deleted all the nfo-files within the directory but nothing changed. Then i tried adding the folder to a new test library but it still is the same.
Here are some screenshots so you know what i mean. I attached a log from just now trying to fix it by deleting and readding some folders.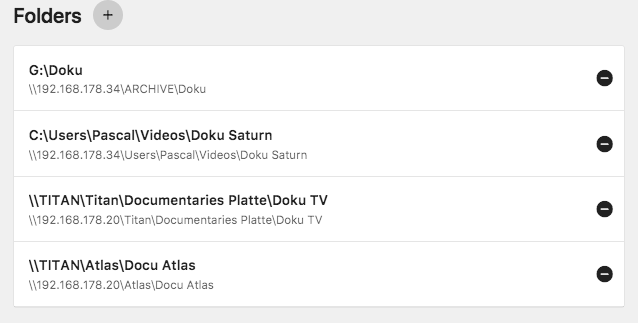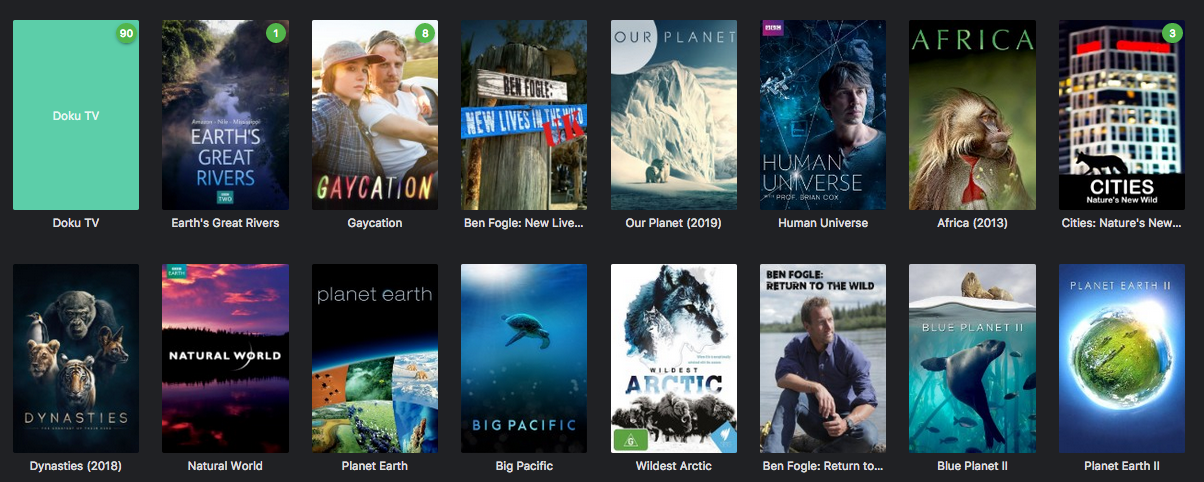 Thank you for the help!
Attached Files
Log 28.41MB

1 downloads