Is Emby Theater software dead/ no longer updated to work on modern Win 10?
I havn't used Theater in a few years, but recently want to compare it to the Win Store app, see if anything is better between the 2.
But I get "Your administrator has blocked this application...."Security warning.
Will not install, even though I am an Admin and I have tried running the Setup as Admin user anyway.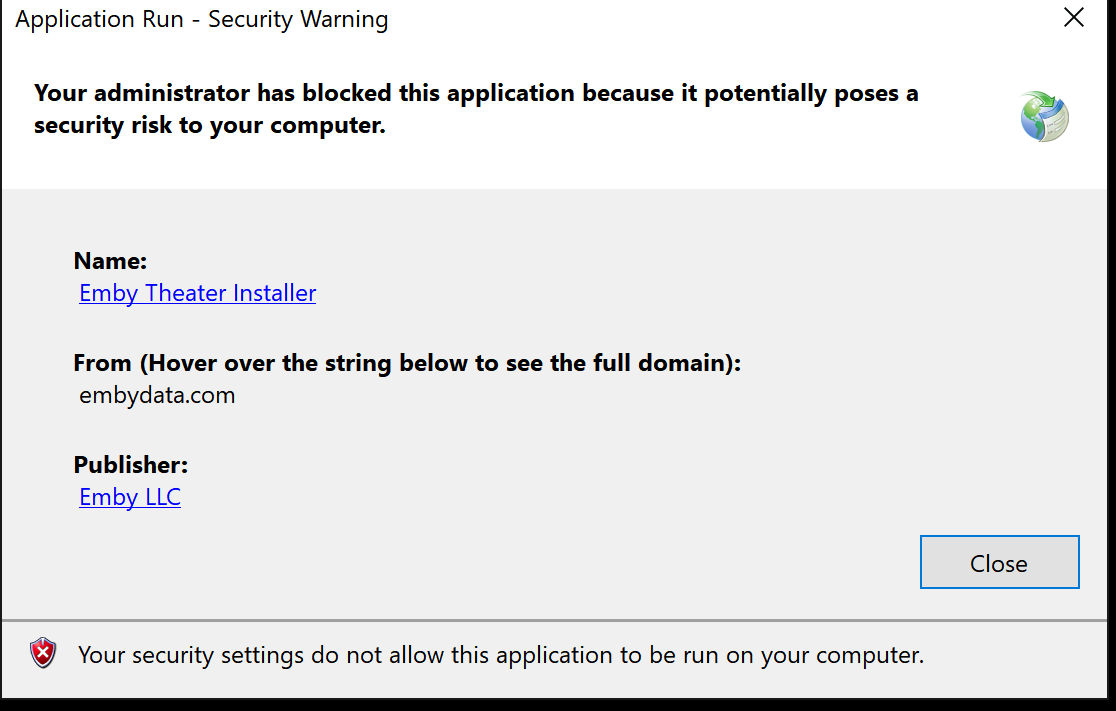 Edited by speedingcheetah, 27 May 2019 - 03:28 PM.