Setting the custom image location with the Emby interface doesn't save the path correctly (missing backslash "\" at end of path) in coverart.xml.
This is happening here: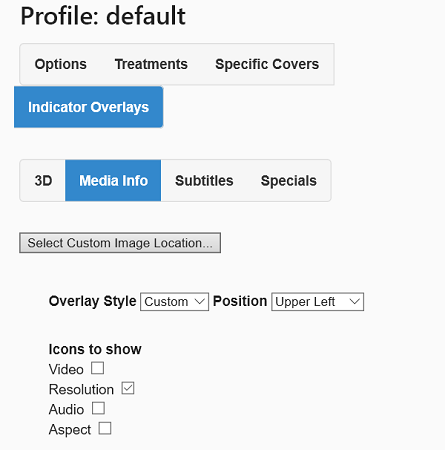 Using the "browse" method (in Edge) for selecting path in this screen, doesn't automatically place a backslash at the end of the path in the coverart.xml.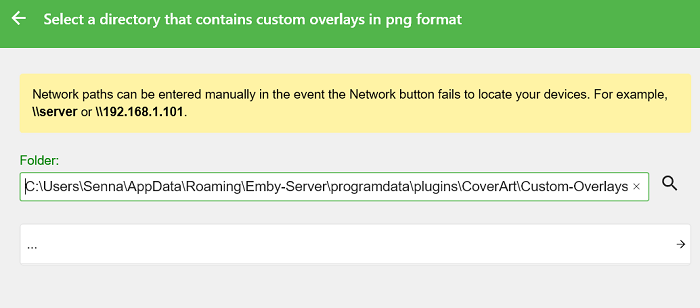 Resulting in errors in Log:

Line 795: 2019-04-10 16:53:06.153 Warn CoverArt: CoverArt - Undefined overlay type: C:\Users\Senna\AppData\Roaming\Emby-Server\programdata\plugins\CoverArt\Custom-Overlayshdtype_1080
The backslash has to be entered manually at the end of custom location path, to make it work.
Edit: Changed topic title and added tags
Edited by Senna, 12 April 2019 - 08:04 AM.