As it stands, when I click on a movie, I can see the main movie poster, and then a long row of the cast and crew. If I don't scroll down, I don't know there are Extras for that particular movie. Since very few of my movies actually have extras, I don't always think to check and see if they are there.
Extras should be similar to "Additional Parts" in the sense that they should be listed ABOVE the cast and crew. There needs to be a visual break in the uniformity if there is something extra, so that the user knows it is there and not just another single file movie. There is currently no visual indication (other than scrolling down) to show that a movie has extras.
EDIT:
What it looks like now: https://imgur.com/SpnRbIh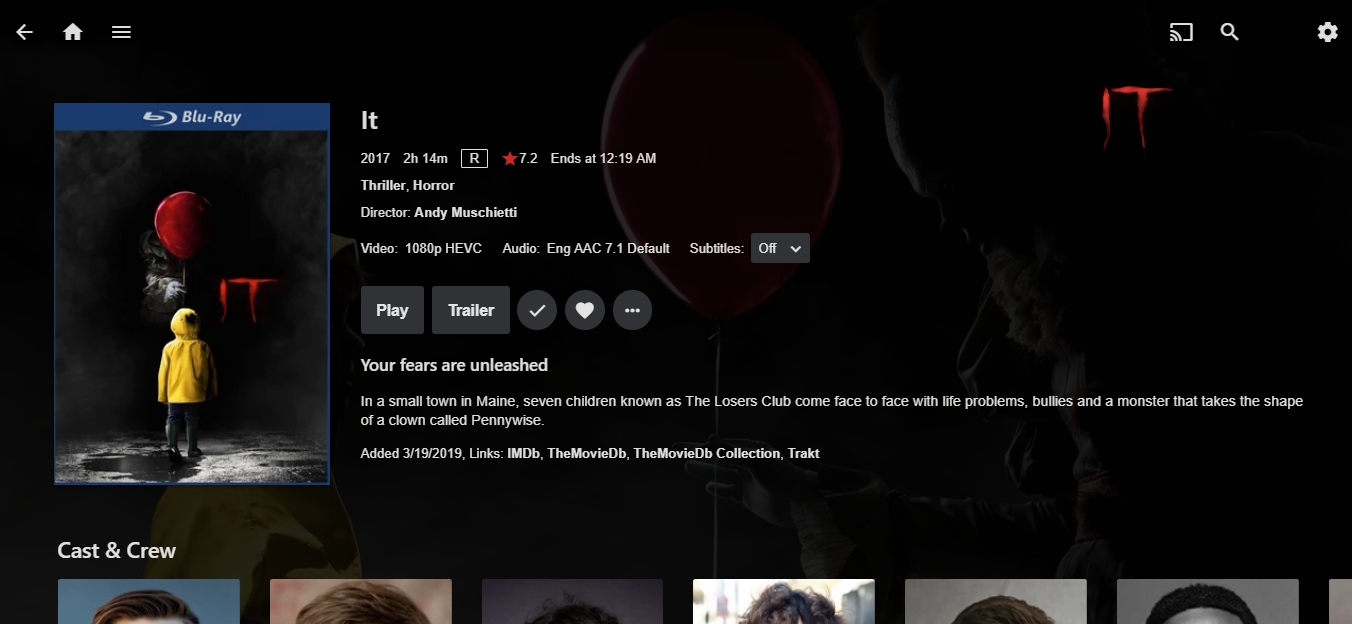 What I am describing: https://imgur.com/Ek5okca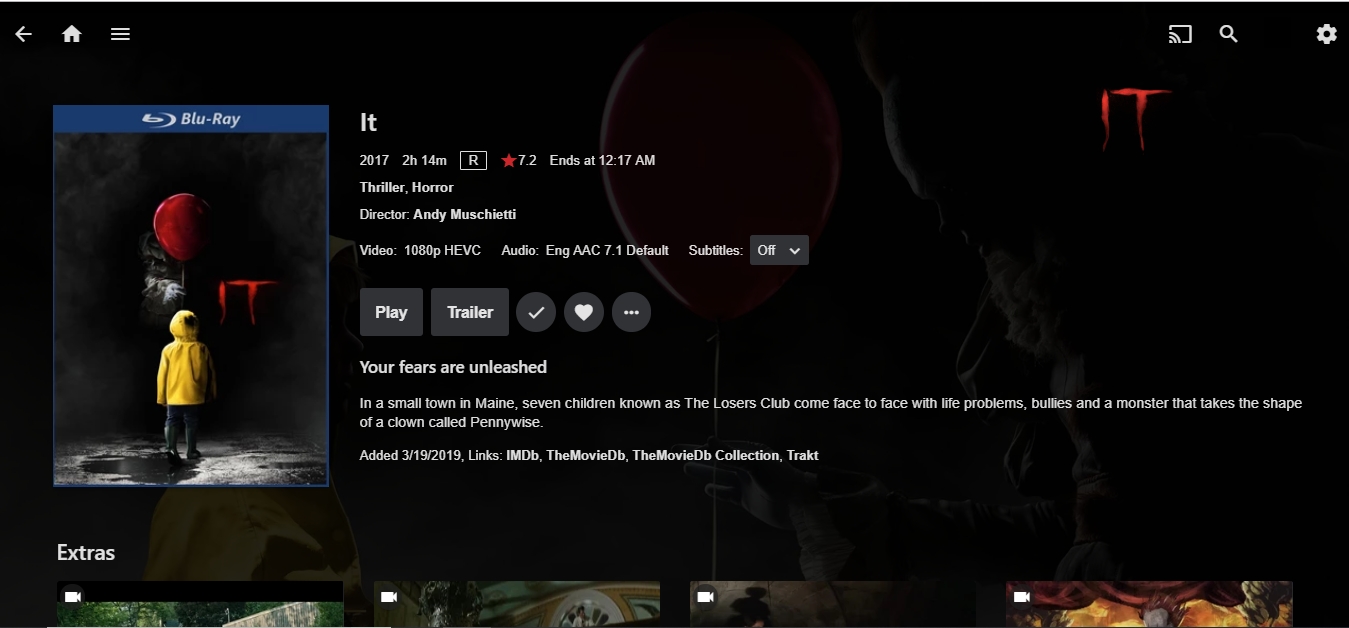 If there are no extras for the movie, it will look exactly like the first picture, with the cast and crew at the top.
Would you rather see at a glance that there are extras, or would you rather have the bottom of your screen filled with foreheads?
Edited by BlazedMonkey, 19 March 2019 - 11:25 PM.