Version 3.5.3.0
OS: Ubuntu 18.04.1 LTS hosted in Hyper-V
I created audiobook library using Books type for NFS mounted directory with books in m4b format. (NFS is shared from ReadyNas)
Books are displayed and i'm able to play them via Chrome and IOS app.
ArtWork (visible in iTunes) is not displayed for most of the m4b: niether in chrome nor in IOS app.
The only ArtWork is visible is when m4b has more then 1 video stream, which is used for ArtWork. (Those were actually created by mistake).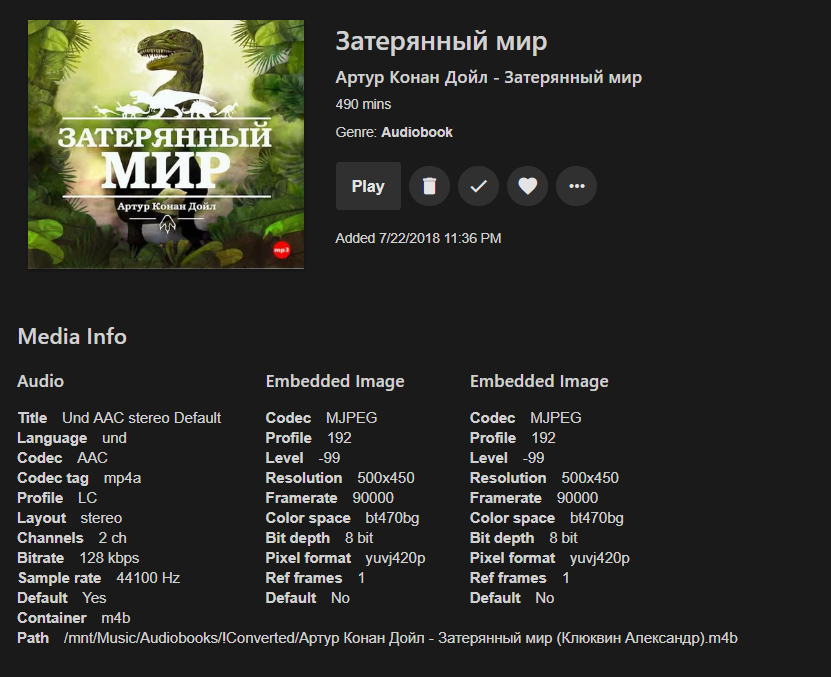 For files with single video stream (as it should be normally)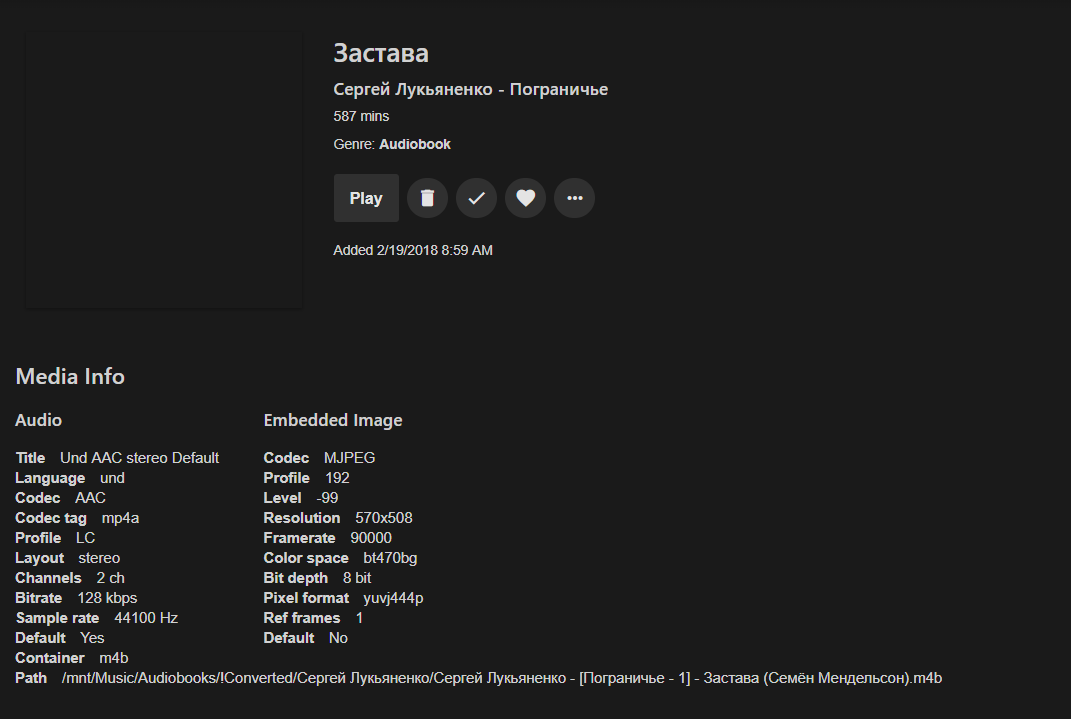 This is confirmed by multiple sample, all audiobooks with 2 and more posters are visible, with one regardless if it's mjpeg or png stream are not visible.
I tried to do full rescan of the library - no result.
P.S. Sorry, my audiobooks in Russian, not sure if it causes an issue.