Hi all!
Purchased Emby Premiere last week as a lifetime Plex Pass holder, as I'm looking for a replacement I can use on my media PC with better TV guide functionality.
Unfortunately, I can't get CEC to work. Every time I open Emby Theater I am greeted by the following error: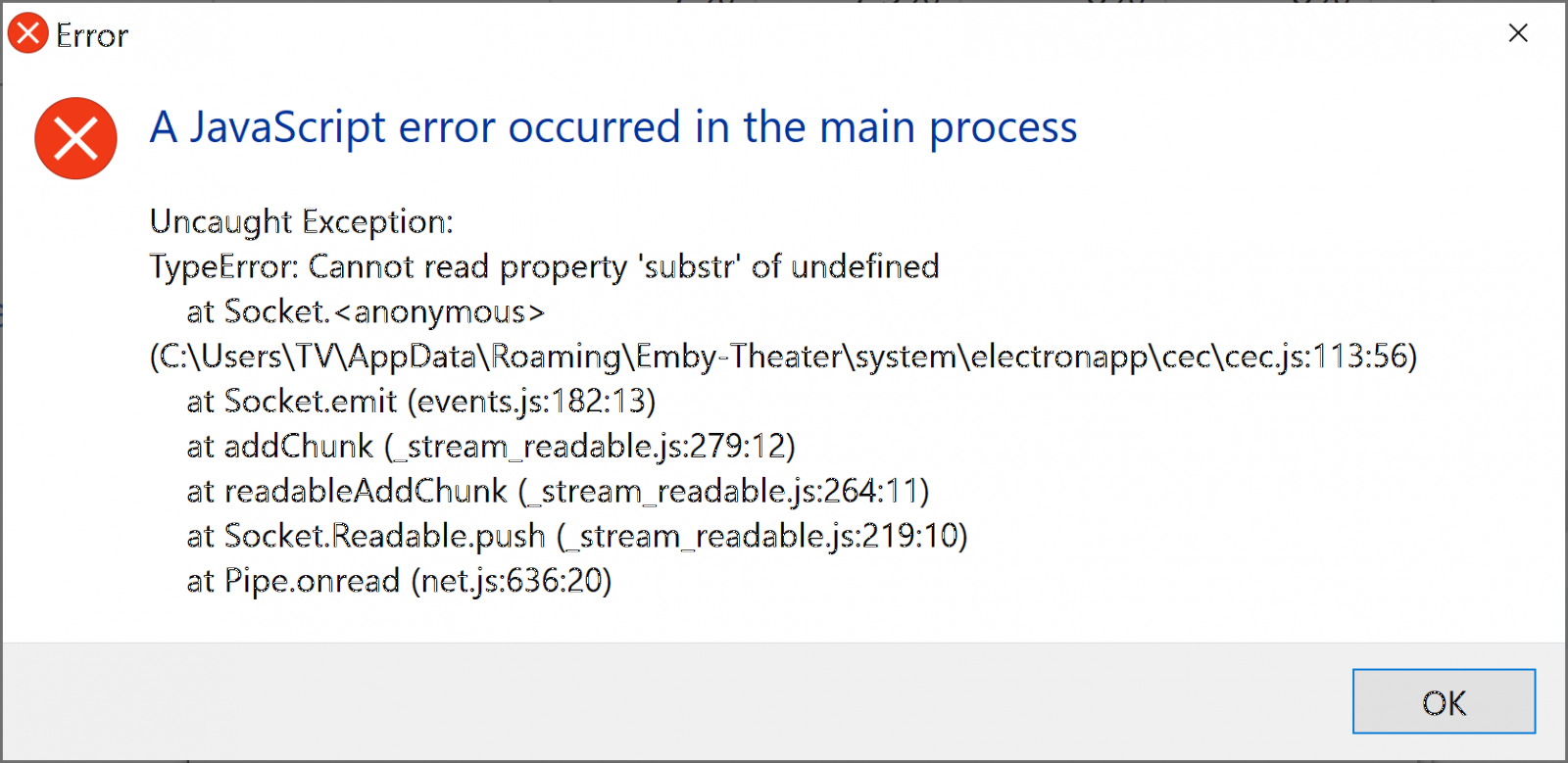 I have a Pulse Eight CEC adapter and it works fine in their test application. I have tried uninstalling and reinstalling Emby Theater and the Pulse Eight drivers too.
I have ensured that there are no other processes using CEC.
Hoping for an easy fix! Happy to provide more information should it be required :-)
Cheers,
Jack
Edited by JackHadrill, 09 December 2018 - 12:18 PM.