I know these things are overkill.... But it's fun to try to get your server to hit a good "grade" if the grade even really means anything..
I know some of you tinkerers are like me... so here is another one to eat up hours of your day: https://observatory.mozilla.org
This is more for webservers and reverse proxies, not necessarily emby specifically. Took me a bit of googleing but got mine to an A+ lol.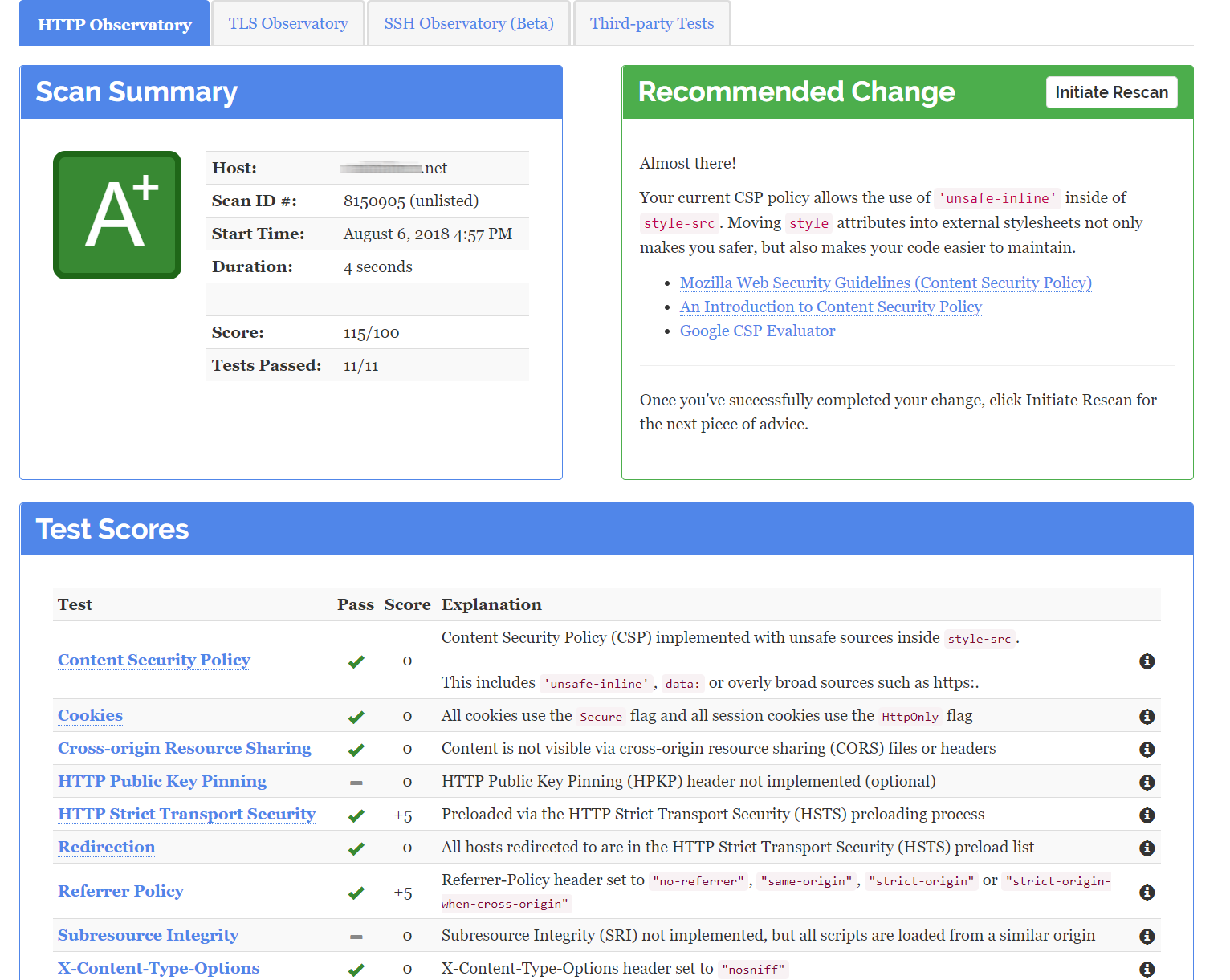 Edited by pir8radio, 06 August 2018 - 11:55 PM.