OK, I've played a little bit.
Running ET 3.0.1, Windows Desktop 1920x1080, 60Hz.
Playing 24p video, display rate switching enabled, there's the border at the right and bottom: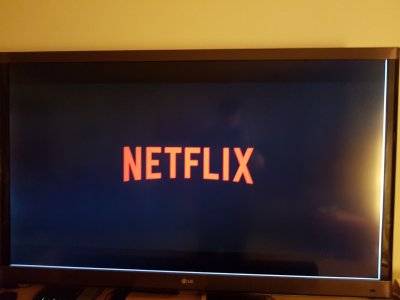 Disabling frame rate switching and restarting ET gives no border, as long as I do not re-enable frame rate switching, than the border will even stay after re-disabling it, until I restart ET.
Replacing the electron folder with the one from the link above gives the same effect (only tested with switching).
But running the eletron version from ET 3.0.0 (from the system.old folder) doesn't have that effect, no border with or without frame rate switching - but I had to reenable frame sync etc. as most of the settings where gone.
So yes, it seems, it's something about the frame rate switching, maybe with the forced pause for switching (BTW: can this disabled somewhere?).
For the moment, I will see if my low powered box will handle playing the videos smoothly without frame rate switching, if not, I will revert to the older electron.
And let's see aout the audio drops...
Ciao, Alfred