Hi,
When attempting to play most videos via the Emby App on my Samsung TV the app will either crash when starting to play a movie or a few seconds into the movie playing. I've tried playing the extra features for some of the movies that cause the app to crash and some do work, others do not. There are movies that do work, and comparing the media info they are for the most part the same. Bitrate values are the only difference.
Samsung model number:
UH65H7150AFXZA
Samsung firmware version:
2200.9
Samsung Emby client version #
0.110
Emby Server Info:
Version 3.2.50.0 - Synology DS1515+
Server log attached.
Media Info: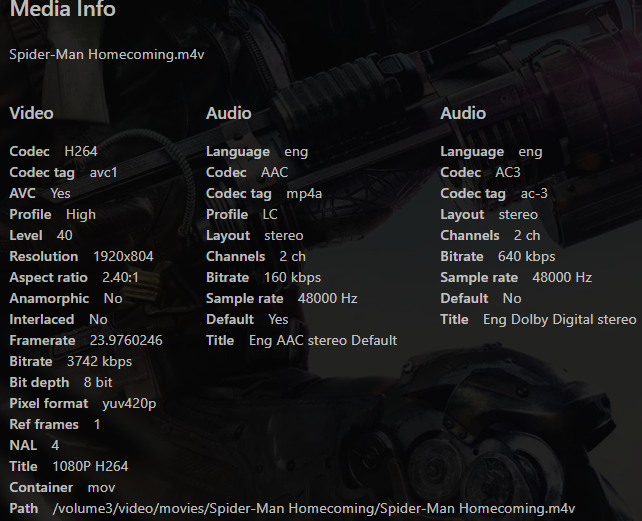 Thanks!
Edited by rhummer, 30 December 2017 - 12:19 PM.