After I gave up and uninstalled everything and then reinstalled so I could see the files from within emby client I discovered that it is not seeing any files that are in subfolders.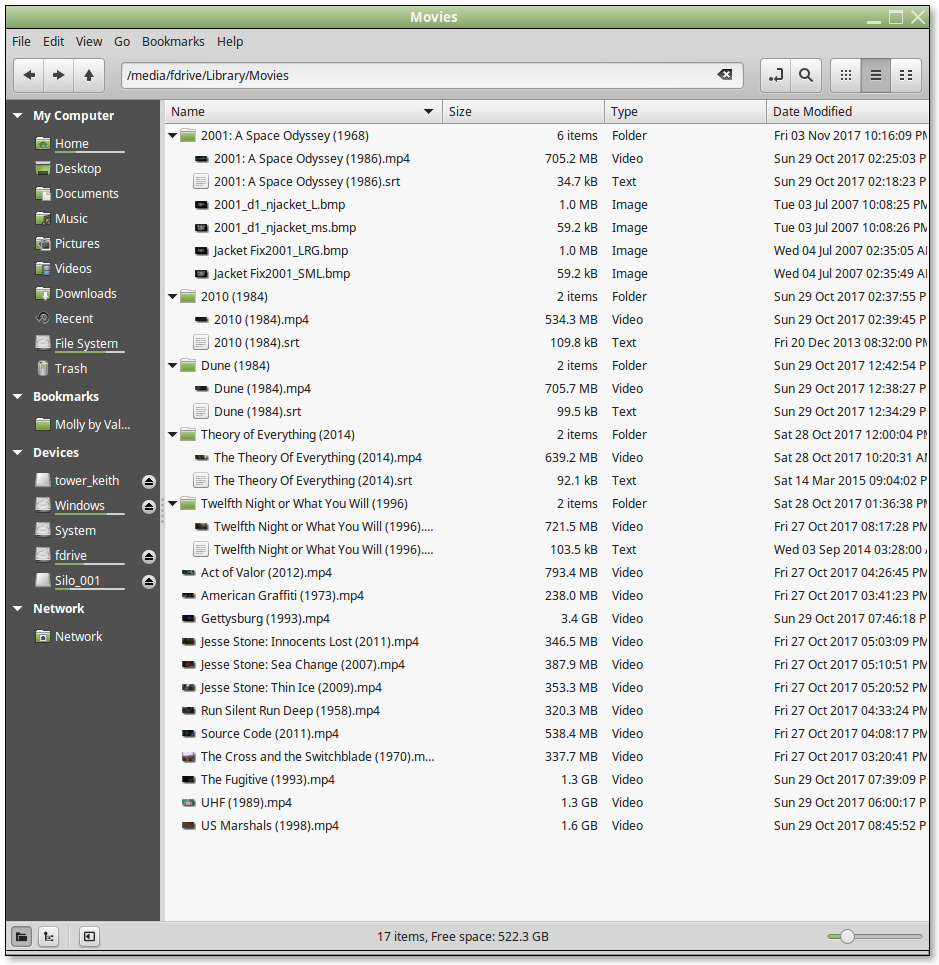 The movies "2001: A Space Odyssey", "2010", "Dune", "Theory of Everything", and "Twelfth Night or What You Will" do not show up in the library while the other movies do.
If I move the files from the subfolder into the main Movies folder it then discovers it and lists them in the library. All the files and folders have the same owner and rights.

Before the update I was able to see all of the movies even when they were in subfolders.

Then after the update I couldn't see anything.
Now after deleted everything and reinstalling I cannot get movies that are in subfolders.

I wanted to put each in a subfolder so I could add special features like subtitles.

Leason I am learning: don't do the upgrade?