I was looking at trying to set up gamebrowser to work under Emby, preferably under WMC but Theatre too. I just wanted to start very simple basically just run Windows Games, no emulators or anything. I think I'm like 90% there just missing that last little bit.
I was following the guide I found here to set it up on the Emby Server and for the Classic Install:
https://emby.media/c...ebrowser-guide/
So now when I launch Emby for WMC and Theatre I get my GAMES tab with the two games I manually added for testing purpose, as you can see below: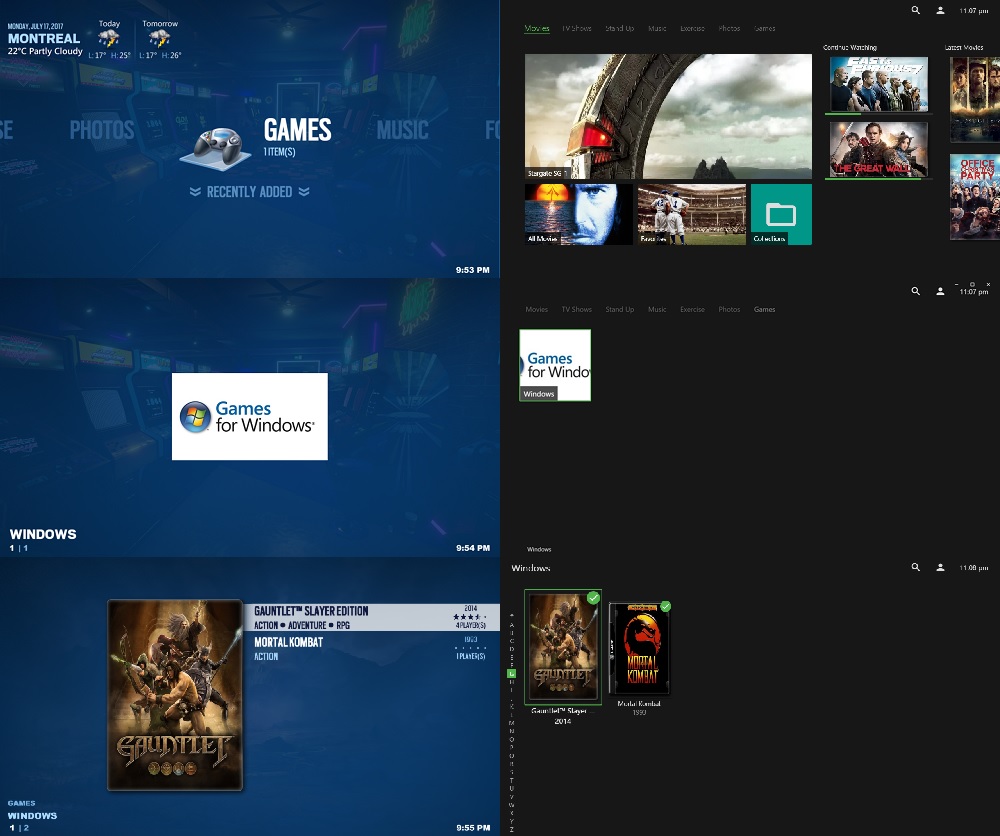 The problem is that under Emby for WMC it errors out saying "item is an external disc. please insert the proper disc" and under theatre I canoot even click a play button (see below).

I half expected this as I don't know how Emby would know where the EXE of the game would be found. So continuing with the guide (link above) for the WMC version it tells me to use the Emby Configurator to add the windows games. However when I load the configurator I don't have a plugins tab it suggest (see below) and the Theatre instructions seem to be for the Legacy version of Theatre.

So maybe this part is broken, I'm not sure, but either way based on how this system operates this type of configuration is generally stored in an XML file. So I had a look at the GameBrowser.XML file contained in the \AppData\Roaming\Emby-Server\plugins\configurations\ directory. I also scoured the forums here an found a user had actually posted a working Gamebrowser.XML file here:
https://emby.media/c...owserxml/page-2
But comparing the XMLs they appear slightly different for instance they appear to be all within a PluginConfiguration tag as opposed to GameBrowserSettings tag. Regardless I still tried to add the WinGames tag as shown on that page but to no luck. I tried using the shortcut link to the executable and the executable them self. I tried renaming the game.gbwin to the "gamename".gbwin, but no dice.
I think I'm just missing something in this XML. Maybe the tags have changed or maybe just something in the directory structure I'm just not understanding.
Does anyone have this currently working for windows games?