Hi all,
After starting this thread:
https://emby.media/c...emby-libraries/
I did research and was helped by wonderful folks in the community, and thought I had sort of figured out how to set up Kodi to show specific content from my libraries rather than lumping it all "Movie" type content together in annoying ways. I'm on Emby server 3.0.8500.0 (no, I haven't updated yet, and won't for a week or more until I know it's not likely to break anything... I'm cautions!

). My Kodi is the stable version (16.1 I think)
Short story: I made a test library with a couple movies in there, and made a link to it in Kodi, and it shows up, yea, but in multiple skins it shows up as music, and the movies aren't named correctly in Kodi, they show up as numbers (???).
Longer story:
For this test I created a new folder accessible to Emby. It happens to be on the E: drive of the Emby server, E:\TestShows\, and contains:
\Hollow Man\
\Close Encounters of the Third Kind\
I set this TestShows folder up as a library in Emby called MyTestShows (note distinction from filename, to enable me to trace what's going on). This content is set to type Movies and looks like this in the Emby library management screen: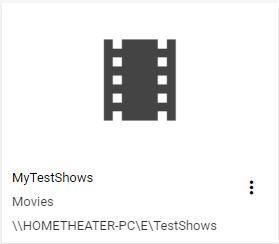 I opened Kodi, and having figured out the default Confluence skin doesn't support edits to the main items, I chose Titan skin, and went in and configured a new home menu item. As I recall I configured the item to go to: \Add ons\Video Add ons\Emby\MyTestShows\ and then confirmed the main MyTestShows in the selector box that followed. I then backed out to the home screen. My Test Shows was there, and when I went into it, it had just the two movies, but they were called 49 and 50. ??? And they showed as type Music. I repeated the test in Aeon Nox (same results).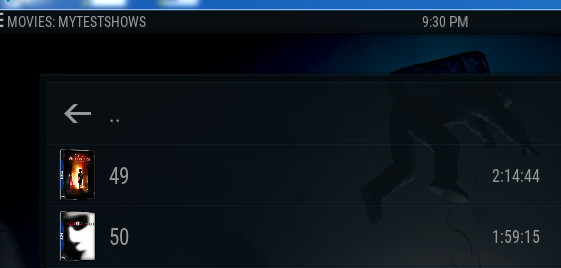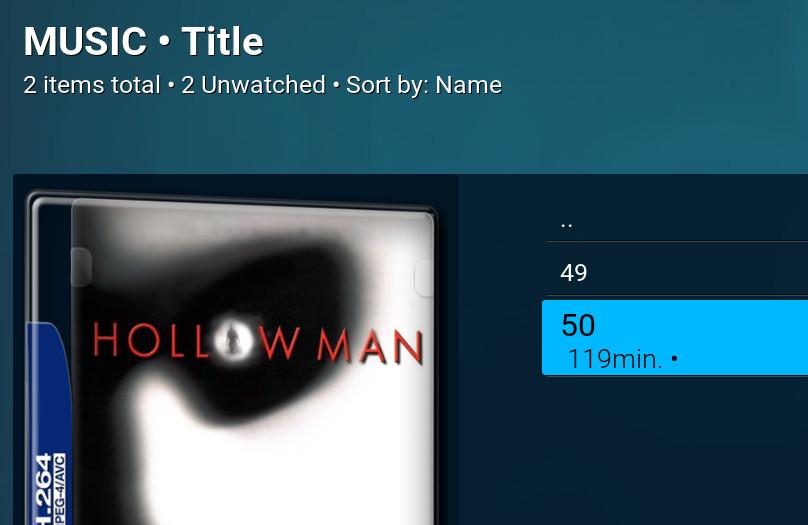 I'm very confused. What am I doing wrong? Why is it not displaying the content name (movie name in the row instead of 49 or 50), and why does it think it is music?
THANKS FOLKS
Marc