Hello,
I'm a new user of Emby, i really love it !! it's so easy and powerfull i didn't know why i don't heard about it before.
Here is my setup of Emby to explain what i excpected to do with it :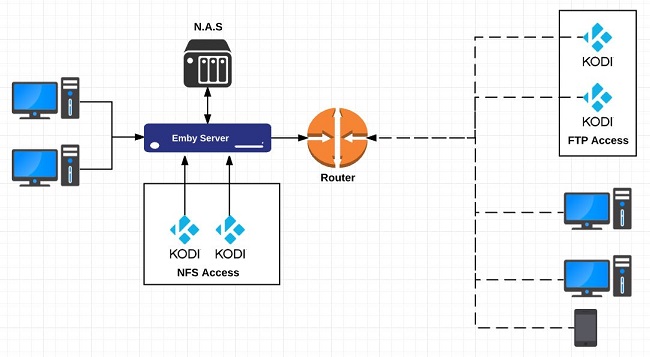 Actually i use substitution path for local Kodi and i would know if it's possible to have two path substitution system ? One for local device and one for remote device. I got strong internet connexion and didn't need transcoding to play files on my remote Kodi so it would be really interessant if it's possible to dissociate local acces to files from remoted one.
To resume :
Local Kodi -> NFS access to NAS with substitution path
Remote Kodi -> FTP access to NAS with substitution path
Is this possible ? Need a bunch of modifications ?
Again thanks for your great works !!
PS : Sorry for my poor english, i 'm French i tried to write something understandable.