That's handy, so I could have changed the external port for the XBOX from 80 to say 85, but still have that then translated to the internal port 80 for the XBOX.
Here is a screen shot from my BT router.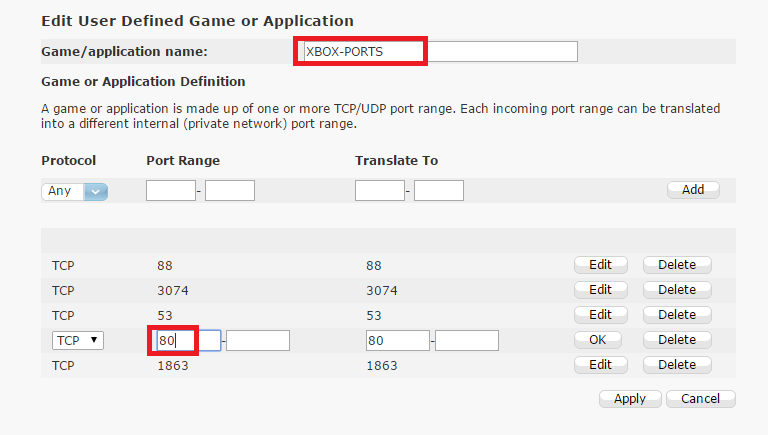 Because I had two "user defined applications" both containing the external port 80 one for the XBOX and one for the WHS 2011 box the BT router would not let me continue and have both enabled at the same time etc.
Edited by cw-kid, 02 September 2015 - 09:47 AM.