Version 2.0 of Android TV/Fire TV app Released
---
Version 2.0 of our popular Android TV and Fire TV apps are rolling out to stores now.  This version brings many internal improvements for playback and also supports the new features in the upcoming 4.6 release of the server.  Your device should update automatically when available.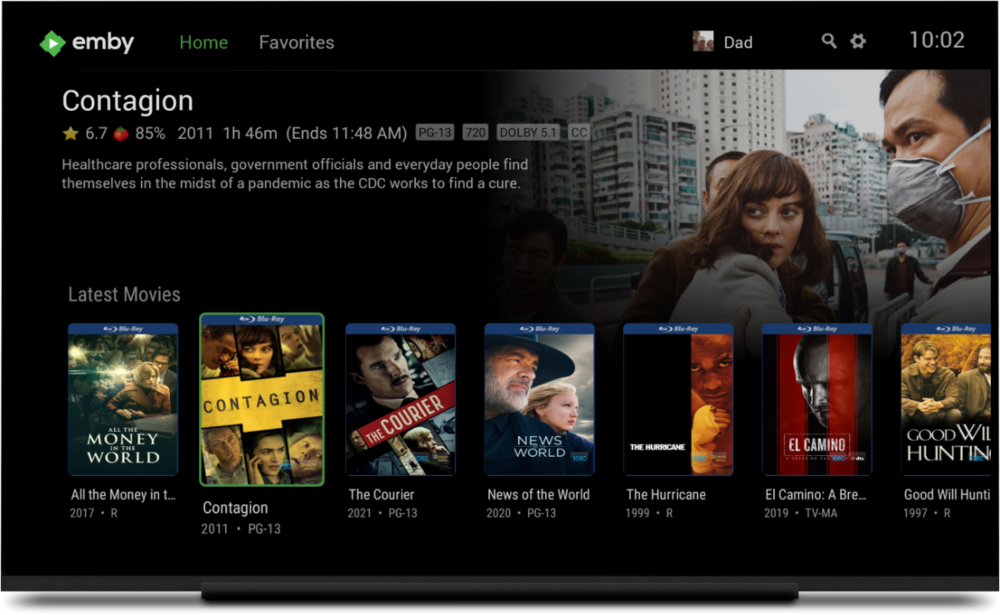 Improved Subtitle Support
These apps can now natively render most types of advanced subtitles (Dual Layer PGS/SSA etc.) with full formatting and multiple sub placements without requiring the server to transcode or burn in.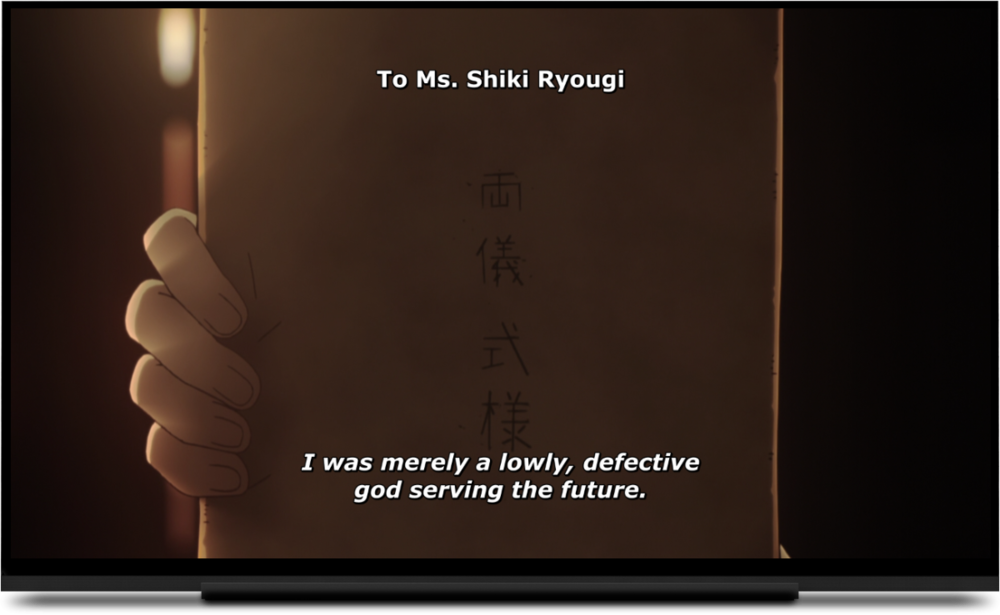 With supported external subtitles you can also adjust the placement and time offset of the subtitle display.
Improved Playback
We've implemented several customizations to the Google player the app utilizes that provide us with even more direct play in more situations and also simplified some of the playback options to allow you to choose how your media plays.
Tags View
You can now see tags for movies and albums on their detail page and also view other items with the same tags by clicking on them.  Tags are also returned in search results.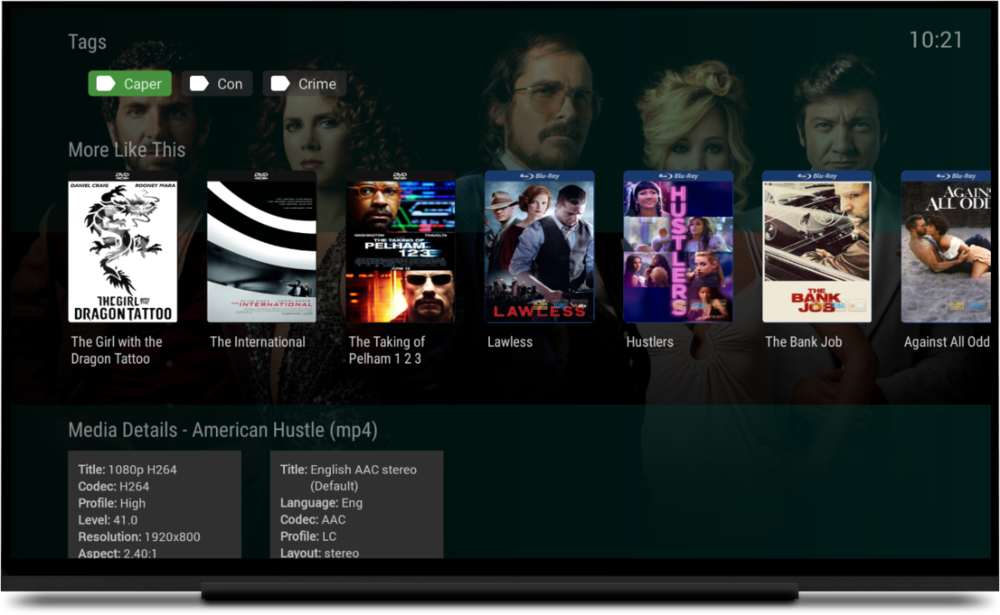 Artist Songs
Directly view and access songs right from an artist page.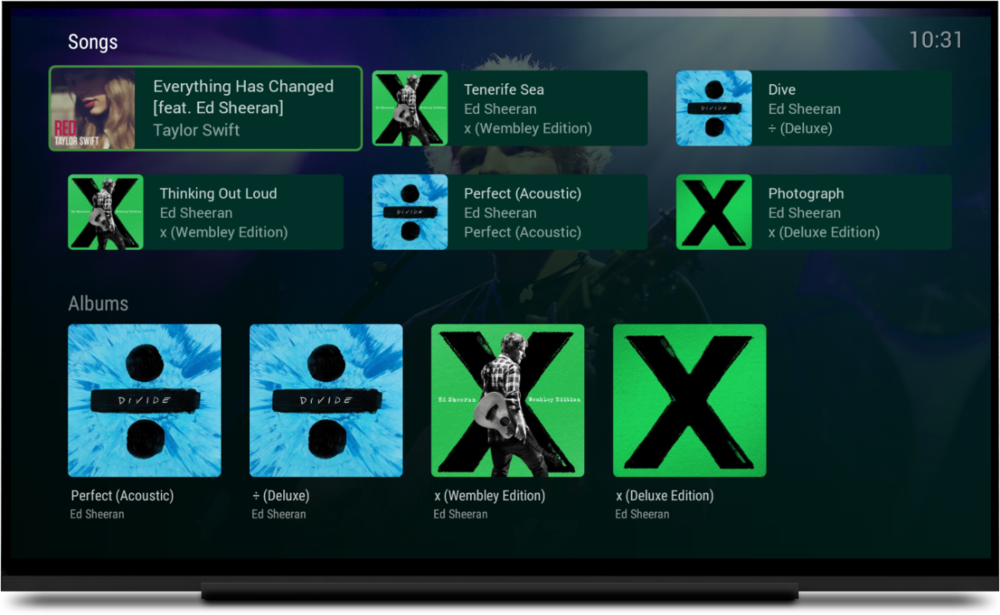 4.6 Server Support
Version 2.0 of these apps fully support some of the new features coming in the 4.6 server release like channel grouping, improved channel logos and an improved Continue Watching display.
Other Enhancements and Fixes
In addition to the above, many more improvements and small fixes have been made.  Including:
Fix play from grid when folder browsing music
Increase size of cast on OSD
Tweak default background
Update translations
Fix stream copy for interlaced content (requires server 4.6)
Increase playlist and album limits to 1500
No longer try to auto play from "Play Next" channel
Fix series date display in folders
Fix bad price display in purchase screen
Add send logs to video playback menu
Force player interface to LTR presentation
Group by tags in channel grid (requires server 4.6)
Implement filter by tags in TV guide (requires server 4.6)
Simplify filter selection (fewer clicks)
Fix shuffling video playlist
Implement playlist and collection tabs in library for 4.6 server
Remove collections from individual genre display
Align EQ animation with other apps
Improve list screen in Apple TV theme
Allow screen saver during pause (except for live TV)
Implement new search
Improve hi-res flac audio
Add a default poster size setting
Make library prefs a popup for better navigation (can back out)
Make library cog button a menu for app or library settings
Add "All Items" button to Collection screen
Add music videos to Artist view
Allow converting dts-hd and not plain dts
Indicate https in SFN when using SSL
Implement play options from music genre
Improve spinner layout
Adjust home screen layout settings for server 4.6
Fix DTS HD badge not always showing properly
Indicate in SFN when software audio decoding is occurring
Clarify display HDR support labels
RTL fixes
Fix play first unwatched on some series
Implement subtitle offset (external subs only)
Improve play next up button when no next up episode
Improve usability of DTS options
Simplify audio option
Fix crash on startup on non-standard boxes
Add new "Extra Info" option and reduce clutter by default
8

5