Hello,
since the upgrade from 4.4.1.0 to 4.4.2.0 I am no longer able to remote control (some) devices.
I am trying to remote control an LG TV (latest available firmware + emby app is installed) from either my smartphone (Android 10, latest available Emby App) or from the web browser (latest Google Chrome) by accessing the web app from the emby server itself.
From both the web browser and the emby Android app I cannot see the LG TV, although it is connected, has the Emby app open and even playing a series.
Please see following screenshot from the dashboard from the emby server (I blurred some of the unimportant information):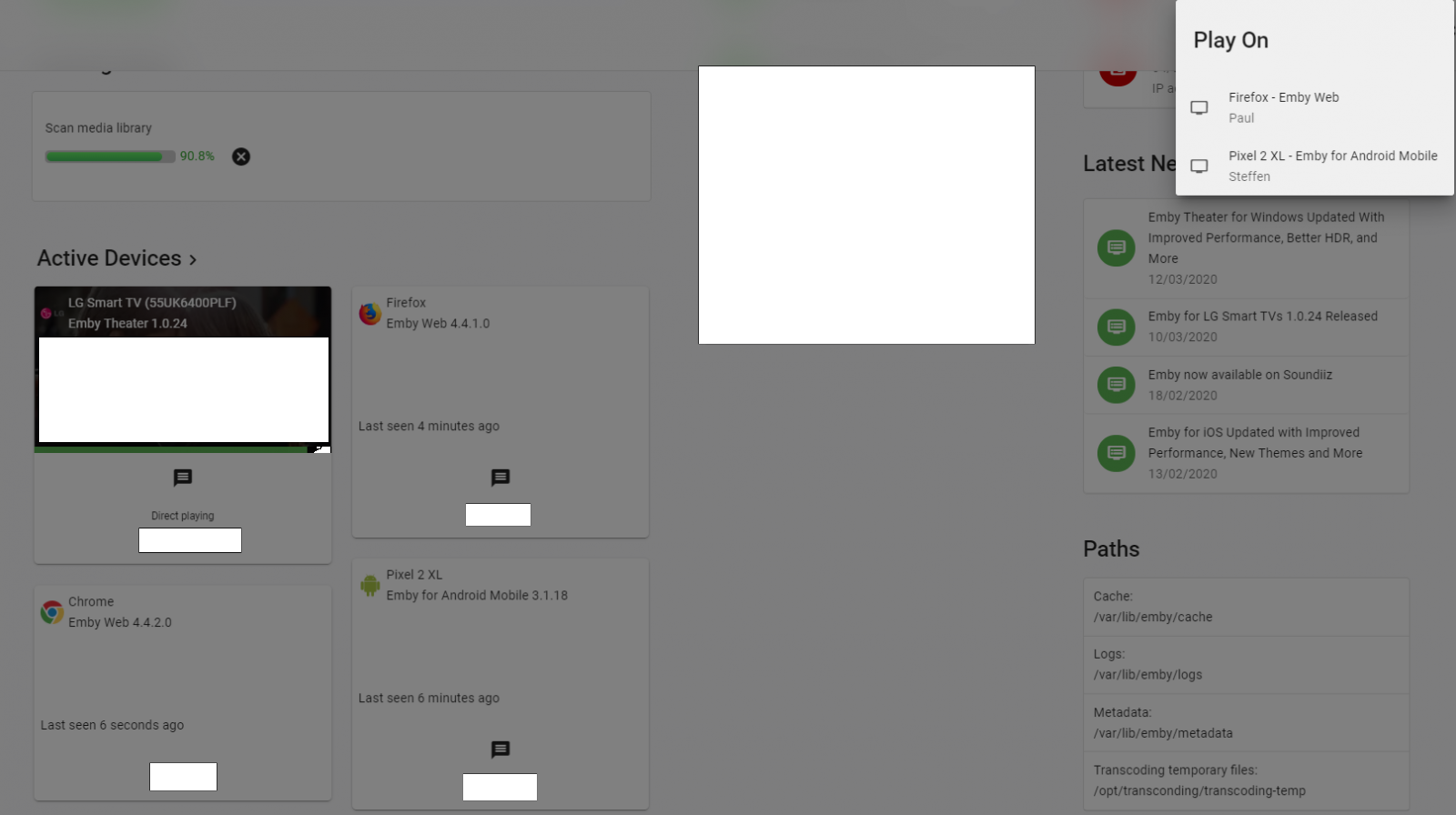 This issue was introduced with 4.4.2.0, as 4.4.1.0 (which I was using a couple of minutes before) was working without any issue.
This behavior is identical on all Emby servers I am running.
I am running with the Debian Buster (10.2) on amd64 with the latest upates installed. Also on a Raspbian Buster (10.2) on armv7 this issue can be reproduced.
At this point, I suspect, that this is a bug.
@Luke:
Could you please check, whether you can reproduce it?
Thanks!