I used to use this feature a heap but it's been a while and have noticed since the changes to vertical scrolling etc and the "Photos" and "Folder" options up the top, when in the Folder view the Runtime and Last Played sort options are missing? They are there for Photos view but that shows all photos, I would like to drill into folders and sort by runtime like I used to.
Also don't see the icon overlays that i'm sure used to be there, and still are in the web app, to depict video vs photo?
Am I missing something?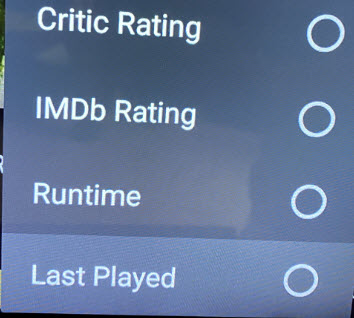 Thanks!