I've recently noticed what seems to be a problem with episode images.
On my recorded TV library, for Episode Image Fetchers, I have first theTVDB, and second, Screen Grabber. When there is an episode that has no episode image on theTVDB, it ends up showing the season poster in place of the episode image. Here's a screenshot example:
You can see the last episode shows the poster. Now, I've checked on theTVDB.com, this only happens when there is no image available for this episode on theTVDB. But if I click on the three dots, choose "Refresh Metadata," do not select "Replace Existing Images" and hit OK, it'll replace this poster with a screen shot. See below: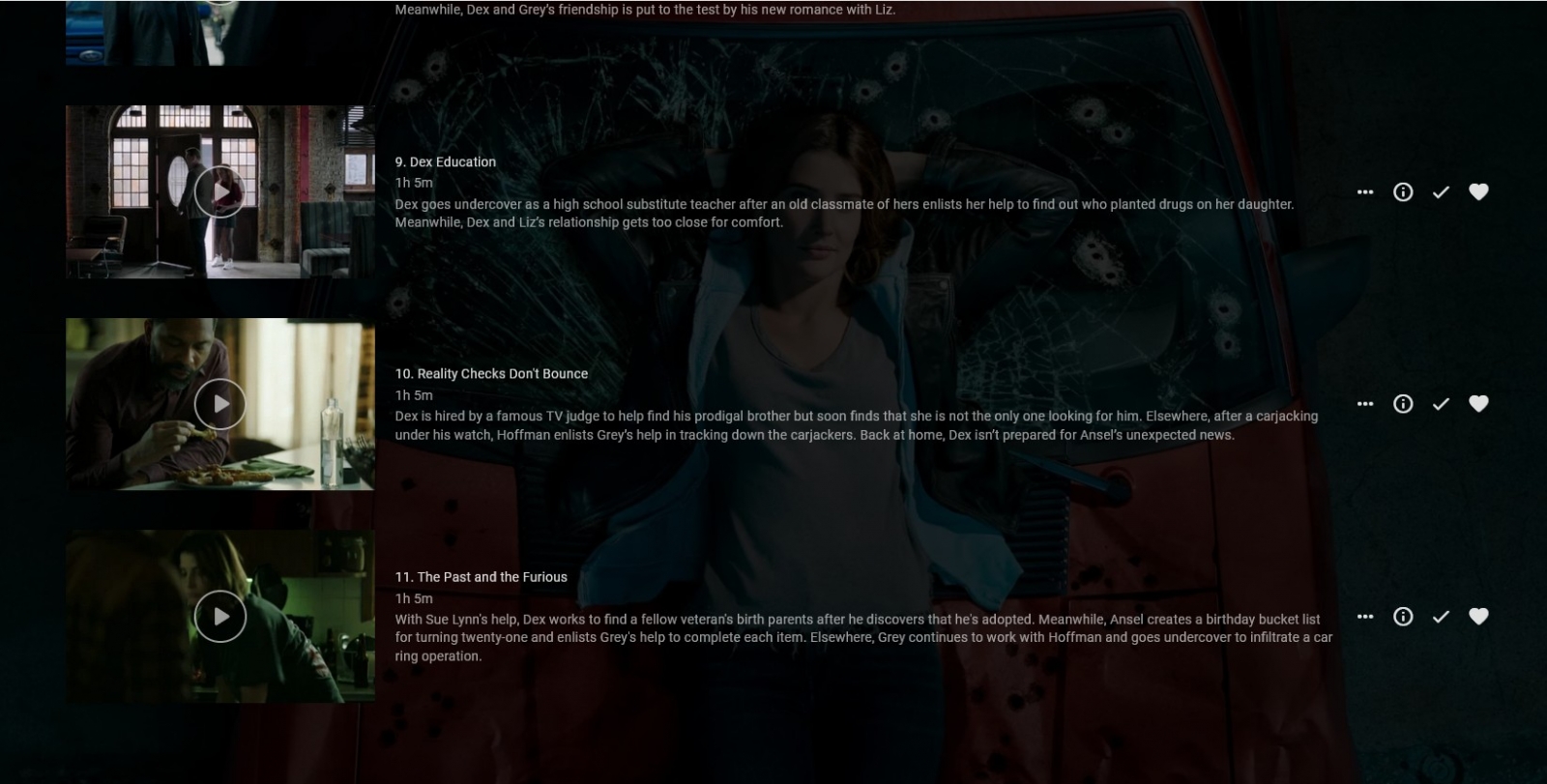 So it must recognize that theTVDB has no image and it uses the second choice on the list and falls back to Screen Grabber to just grab a frame from the recording. That is what I would expect it to do.
But my question is, why doesn't it do this when the episode is first recorded? Why do I get the poster? With no image available on theTVDB, shouldn't it always fall back to Screen Grabber, I don't get why I have to manually refresh metadata for this to happen?
And here's a bigger puzzle. If I uncheck theTVDB from the available Episode Image Fetchers and make Screen Grabber be first and be the only thing selected, then I always get the poster. But again, if I manually refresh the metadata for an episode, it grabs an image just fine...
Also, I have a scheduled task to "Scan Media Library" that runs every 12 hours. The description says it "Scans your media library and refreshes metadata based on configuration." So why doesn't this refresh the image? I've had episodes remain there a week still showing the season poster until I manually refresh that episode metadata.
Sorry, that's a lot of questions in one post. Any ideas?