Hi!
After the update from 4.3.0.30 to 4.3.1, I've noticed that in the server dashboard the bitrates for transcoded media are wildly inaccurate, sometimes 5-10x higher than the actual source media: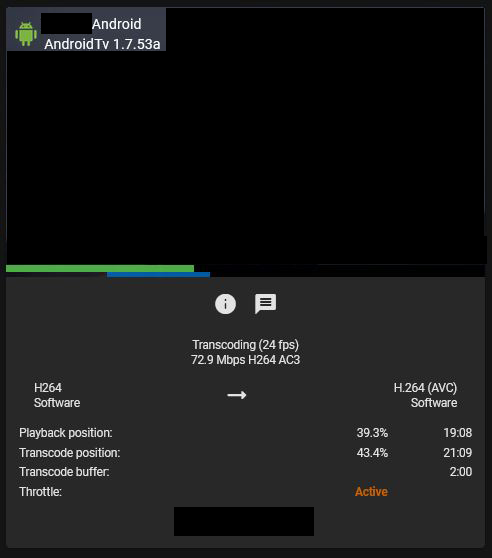 The source media for this was 7,867 kbps as reported on the media detail page:
Title

1080p H264

Codec

H264

AVC

Yes

Profile

High

Level

41

Bitrate

7,867 kbps

Color space

bt709

Bit depth

8 bit

Pixel format

yuv420p

Ref frames

1

NAL

4
I've attached the logs for the above.
I've also seen it report absurdly low bitrates, like 45 Kbps when they're actually streaming at 3Mbps.
Edited by maxxoverclocker, 14 January 2020 - 02:45 PM.