All,
I'm trying to reduce surface area and limit access from my Theater (v3.0.6) to the outside world. However, when I block all access on my firewall, I'm unable to start shows and receive the following message: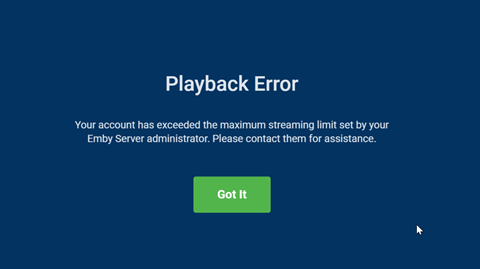 First off, I know that guy...he's a schmuck. Second off, the account is set to unlimited concurrent streams, and I have a lifetime premium license. I'm running Beta Server 4.3.0.11.
When I open the machine back up on the firewall, everything is happy. So...what gives? Ultimately, if you just let me know what I need to open on the firewall / web filter, I'm happy.
Thanks in advance!
ed: The same is observed in the web client as well.
Edited by spiffman192, 04 October 2019 - 02:35 AM.