I decided to give epg123 / Schedules Direct a whirl again as I want to edit my channel numbers due to Spectrum's illogical grouping of channels. As a start I'm just using the channel numbers as they come and have got missing data in the guide displayed in Emby.
Here's a screen shot, a couple of server logs and an epg123 trace log.
The epg123.xmltv file is still generating but I'll upload that soon.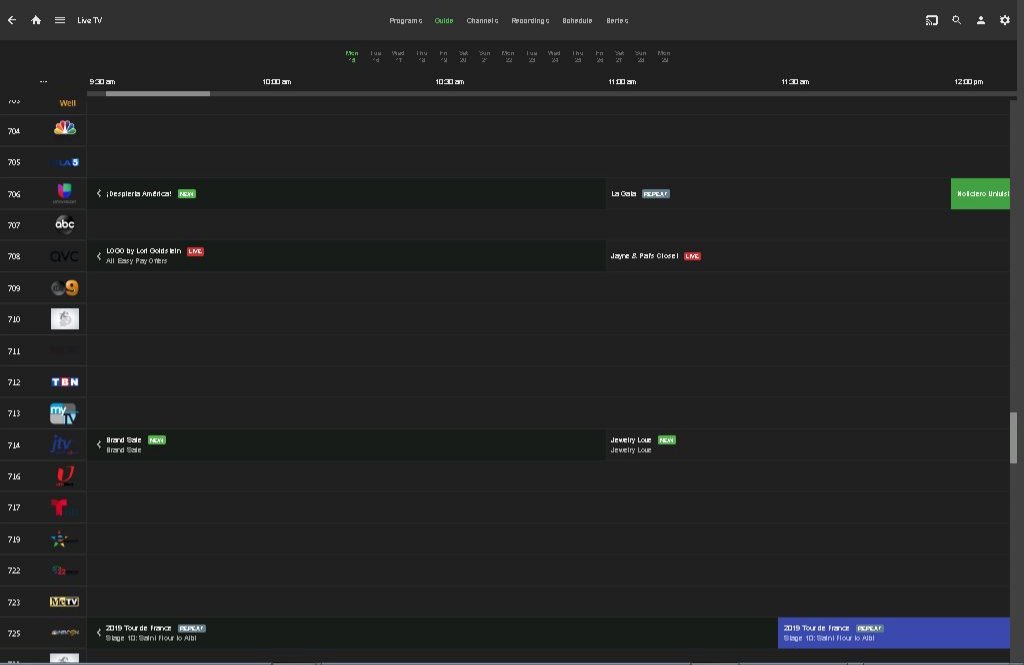 Emby Log 20190714_12am.zip 19MB 0 downloads (Had to zip, too large)

Emby Log 20190715_12am.txt 47.13MB 0 downloads

epg123.txt 32.39KB 2 downloads
Edited by Sammy, 16 July 2019 - 12:51 PM.