I've been using Plex and wanted to give Emby a try. My test scenario is for a movie I encoded to H.264 with the server and desktop versions of Plex & Emby on the same Windows 10 box. Plex Media Player plays this movie by direct play, but Emby transcodes when using Emby Theater (but direct streams when using Firefox). I can't figure out why.
I believe I've set all settings in Emby Theater to auto, and from what I've read in the forums, I thought that would minimize any reason to transcode. But I'm confused why a browser-based playback wouldn't need to transcode, but a desktop-playback would.
I suppose I could play it in the browser to avoid the transcoding, but I don't want to use the browser for playback and I'm doing my best to do an apples-to-apples comparison to Plex.
Can anyone point me in the right direction so I can get Emby Theater to play without transcoding? (I haven't signed up for Emby Premiere at this point, if that makes a difference)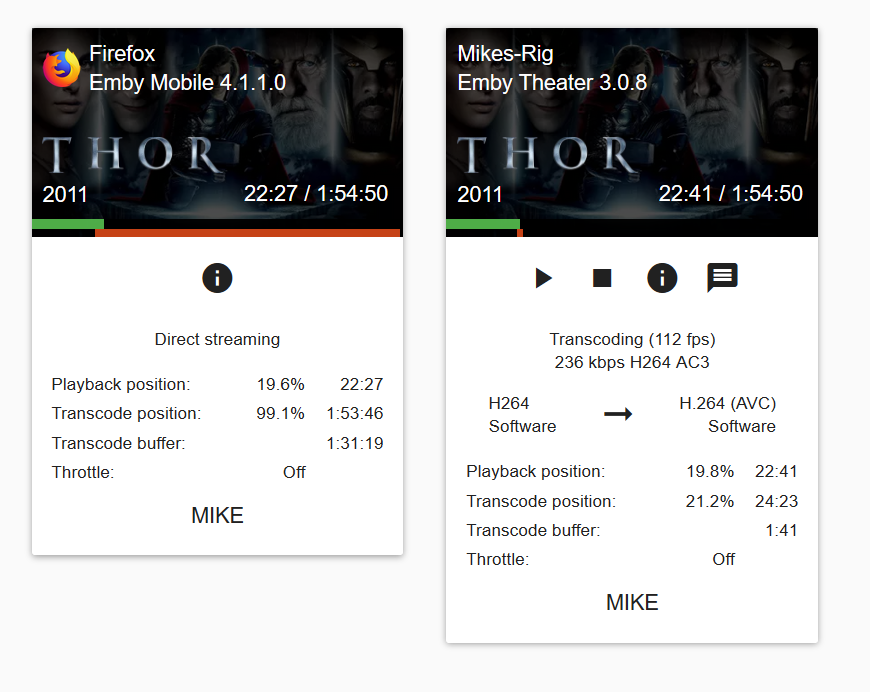 Edited by Mike-G, 25 June 2019 - 08:57 AM.