Yes those are the folders. Here is a screenshot of the actual file.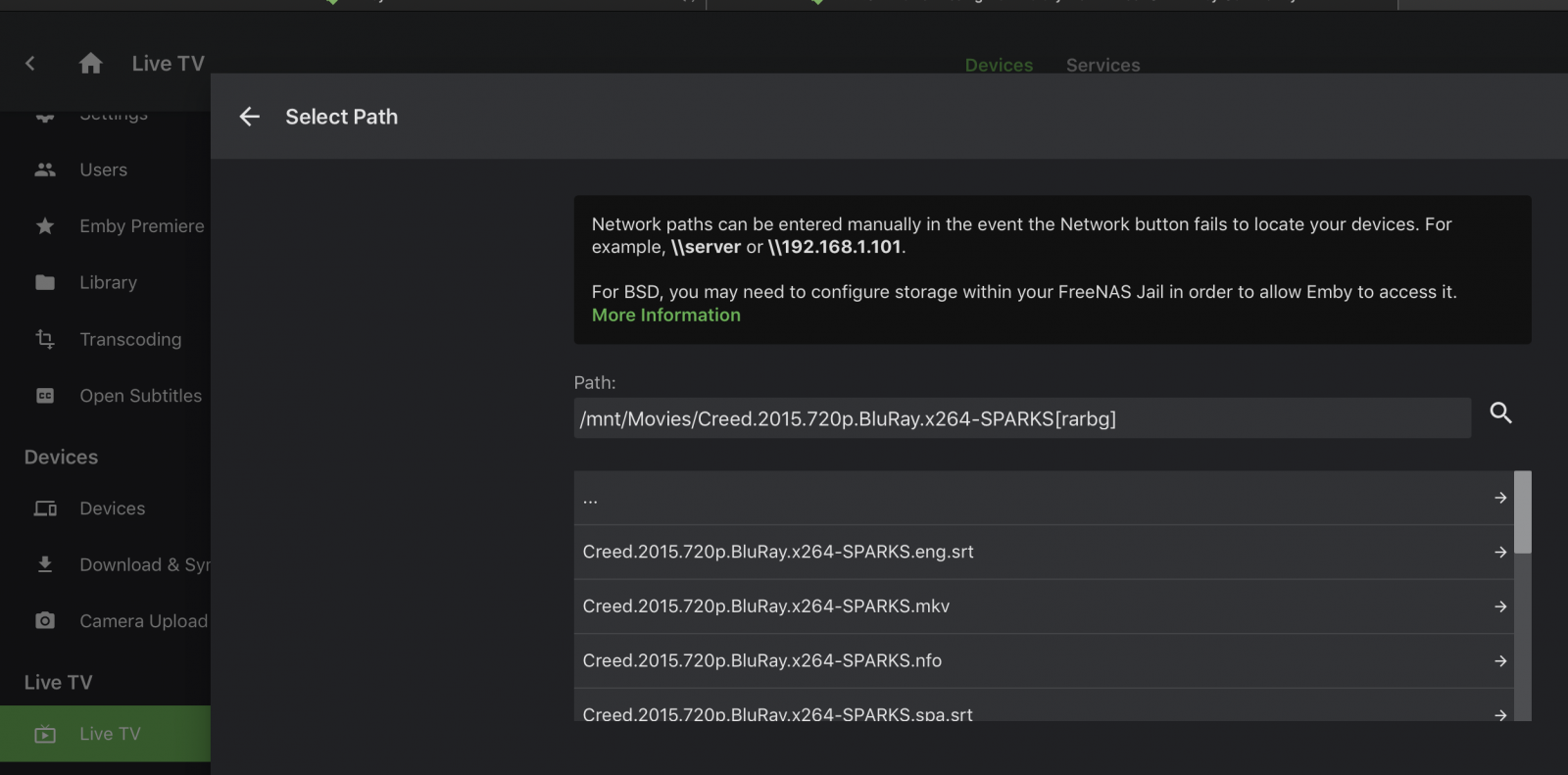 Also, I checked in with one of my users and the films do show up in the library on an Apple TV. This prompted me to do some more checking and it looks like the issue is related to my user account. Other users can see all movies, example included, just fine.
I'm not sure why though, since I don't use features such as tags or parental controls.