Best Answer softworkz , 05 July 2019 - 07:47 PM
Thanks for your patience. With the information you provided I was able to put the puzzle together.
Unfortunately I don't have good news for you.
With the information you provided I could verify that those dlls on your system are the "right" ones, meaning those bundled with the driver package.
I verified this by downloading the exact same driver package that you're using (18.33.48.5069, Driver version 10.18.10.5069).
Even tough the driver had been released in May 2019, the "included QuickSync" is in fact quite outdated - probably because the Intel GPU is not compatible with later versions.
You can see that the included "QuickSync dll" (I call it like that for simplicity) is from 2015, Media SDK version 5.x: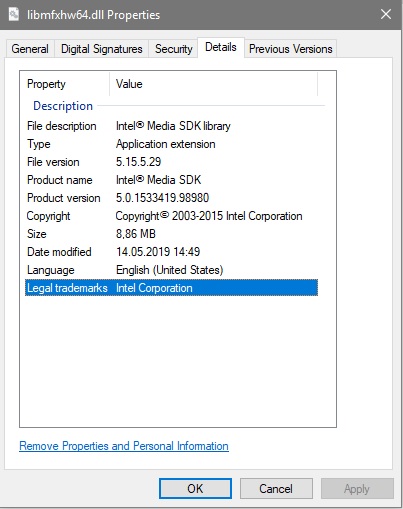 In case there's still any doubt about whether it might be a mistake, you just need to look at the signatures of the file: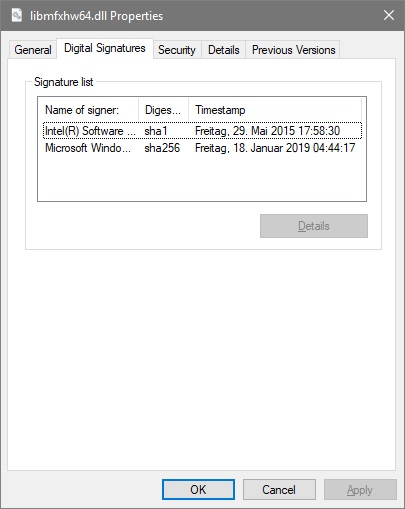 The dll was originally signed in 2015 and signed in January 2019 for inclusion in the driver package.
Conclusion
I'm afraid, but there's nothing we can do in this case..
Go to the full post