Many of the series recordings I have set will begin to record but stop recording well before the show ends, usually at around the 4 minute mark, but some have ended in as little as 1 minute, and one as long as 33 minutes into the recording. It does not happen with every recording, but does so with at around 50% to 75% of the shows set for series recordings. This does not happen with TV shows I manually set to record.
I have watched several shows live while they were also being recorded, to see if there were any issues with the stream, but there have not been, and I am at a loss as to what is causing the issue.
This most recently happened last night with the TV show Pawn Stars, which should have been a 1 hour recording, but stopped at the 4 minute mark. I have attached the log files from 8:04 AM this morning, as well as one that ran last last night at 11:59 PM.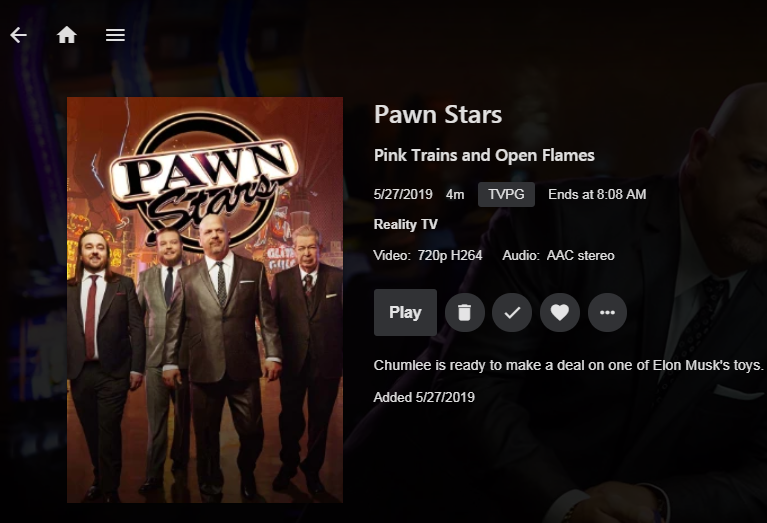 5-27-2019-1159pm-embyserver.txt 426.82KB 0 downloads

5-28-2019-939am-embyserver.txt 158.15KB 0 downloads
I also just noticed this file in the logs, and it looks like it could be applicable:

5-27-2019-909pm - recording-conversion-4841f1f4-e87e-4ed5-9797-d43ebcade8e8_1.txt 76.02KB 1 downloads
Edited by mark-in-dallas, 28 May 2019 - 11:39 AM.