I am running Emby 4.0.1.0.
Just added Lohengrin opera (3 discs) to the library.
All tracks were tagged by MP3Tag according to:
Album artist: Rudolf Kempe
Artist: Rudolf Kempe; Wiener Philharmoniker; Wiener Staatsopernchor; Otto Wiener; Christa Ludwig; Gottlob Frick; Elisabeth Grümmer; Jess Thomas; Dietrich Fischer-Dieskau
Emby correctly shows album artist on the web interface: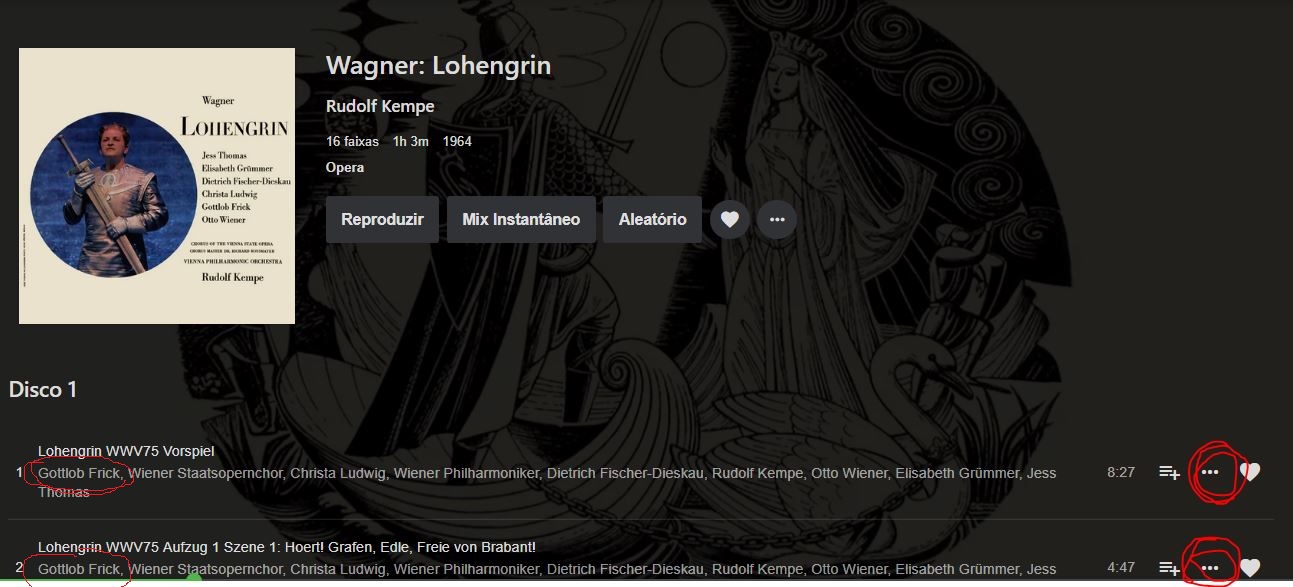 Also it correctly links to Rudolf Kempe artist page on the album artist link under the album title.
Problem occurs when track's menu (red on the above picture) is invoked and the "See Artist" option is selected.
Emby will lead to other artist (Gottlob Frick) wich is also wrongly shown track detail (also in red).
I had already noticed this problem on almost all albums from one other artist.
Thought it could be some problem on the database upgrade.
Now this occurs on a newly added album.
I alredy tryied to update both artist's metadata and album metadata.
Nothing seems to undo this wrong association.