Hi,
I have just started using Emby, it is a fantastic project.

I have a couple of questions:

1) I see that the Album Art embedded in my .mp3 files is getting resized, how do I stop that?
Some of the images have been resized to 600x600, but some others have been resized to 200x200, which is way too small.
I would like the full size, full quality image that I have embedded, always.

For example:
The album art resized to 600x600.
The cover I embedded, which is 1200x1200.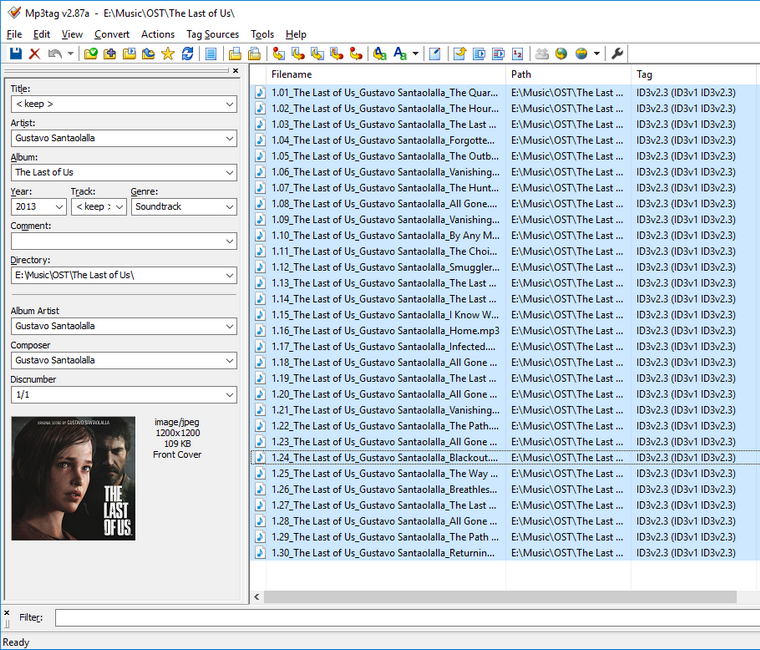 2) Sometimes in the background of the music player I have the picture of the Album Artist.
I did not choose this image, I do not like this, I would very much prefer to see the Album Art, or at least a solid color background.
For example: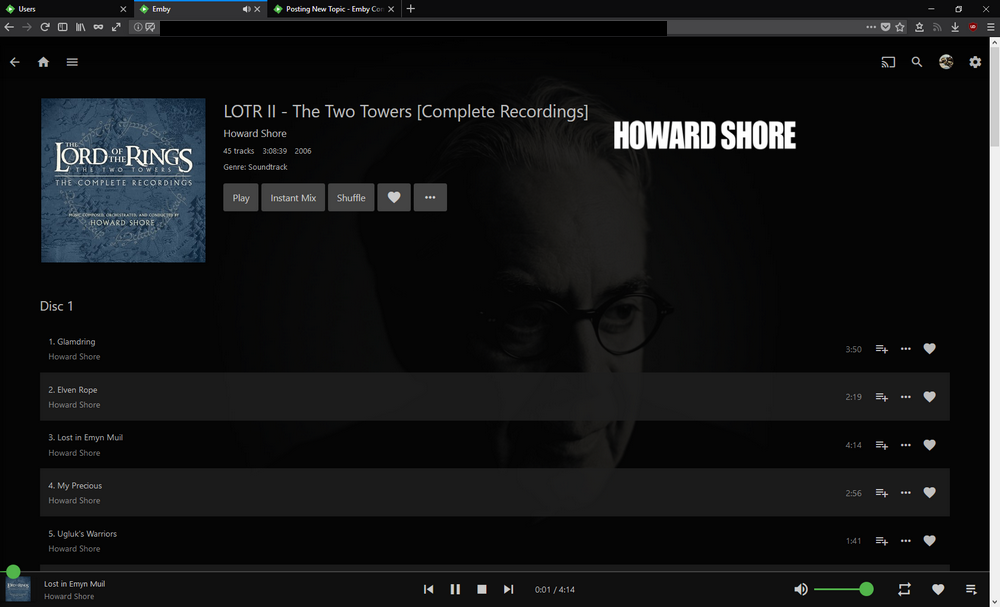 Especially on mobile, this is a big, big issue for me.
It would be extremely better with the Cover Art here instead of Howard Shore's face.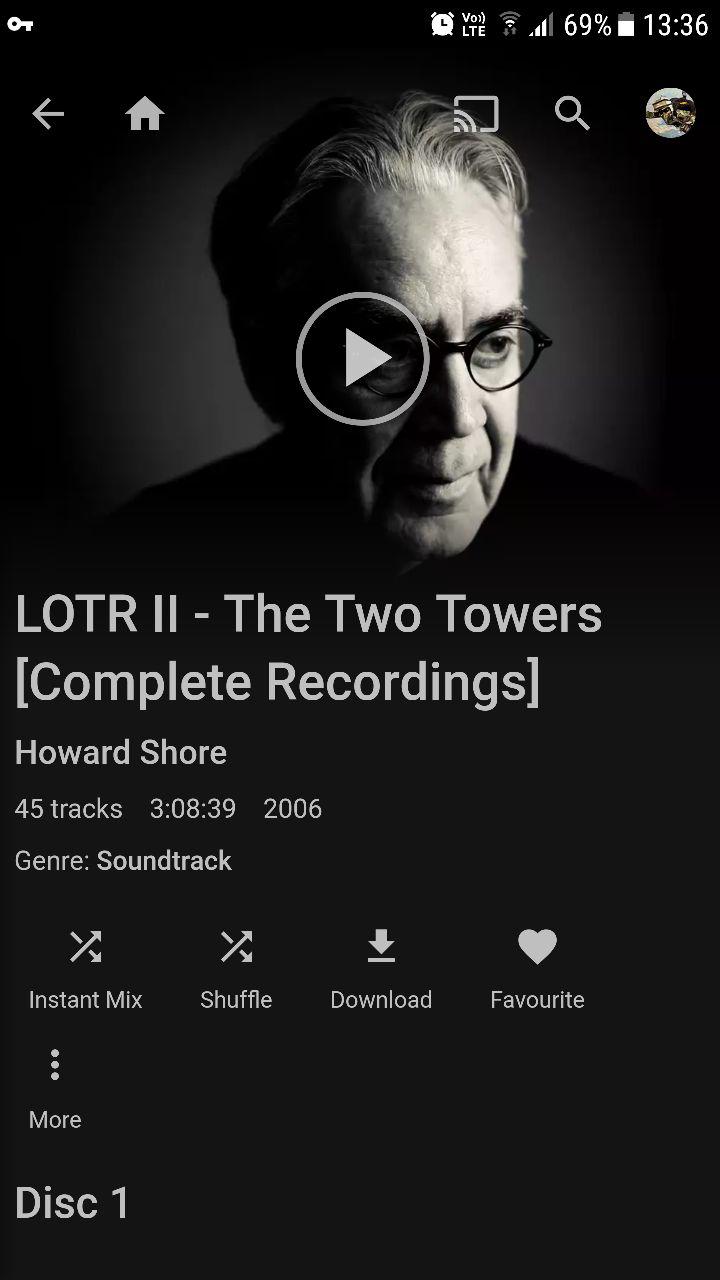 3) Is there a way to limit the bandwidth available for streaming music?
I have tried the "Internet streaming bitrate limit (Mbps):", even if I set it to 0.25 it still uses all the bandwidht available, e.g.: I hit next song on a client (not on my local network), monitoring the speed on the server I see a a short spike to 20Mbps (my available upload bandwith) and that's it.
Thank you for your time and help, please tell me If I need to provide more information!
Edited by RedKong, 27 April 2018 - 08:23 AM.