Flextuary
An Emby Theater Skin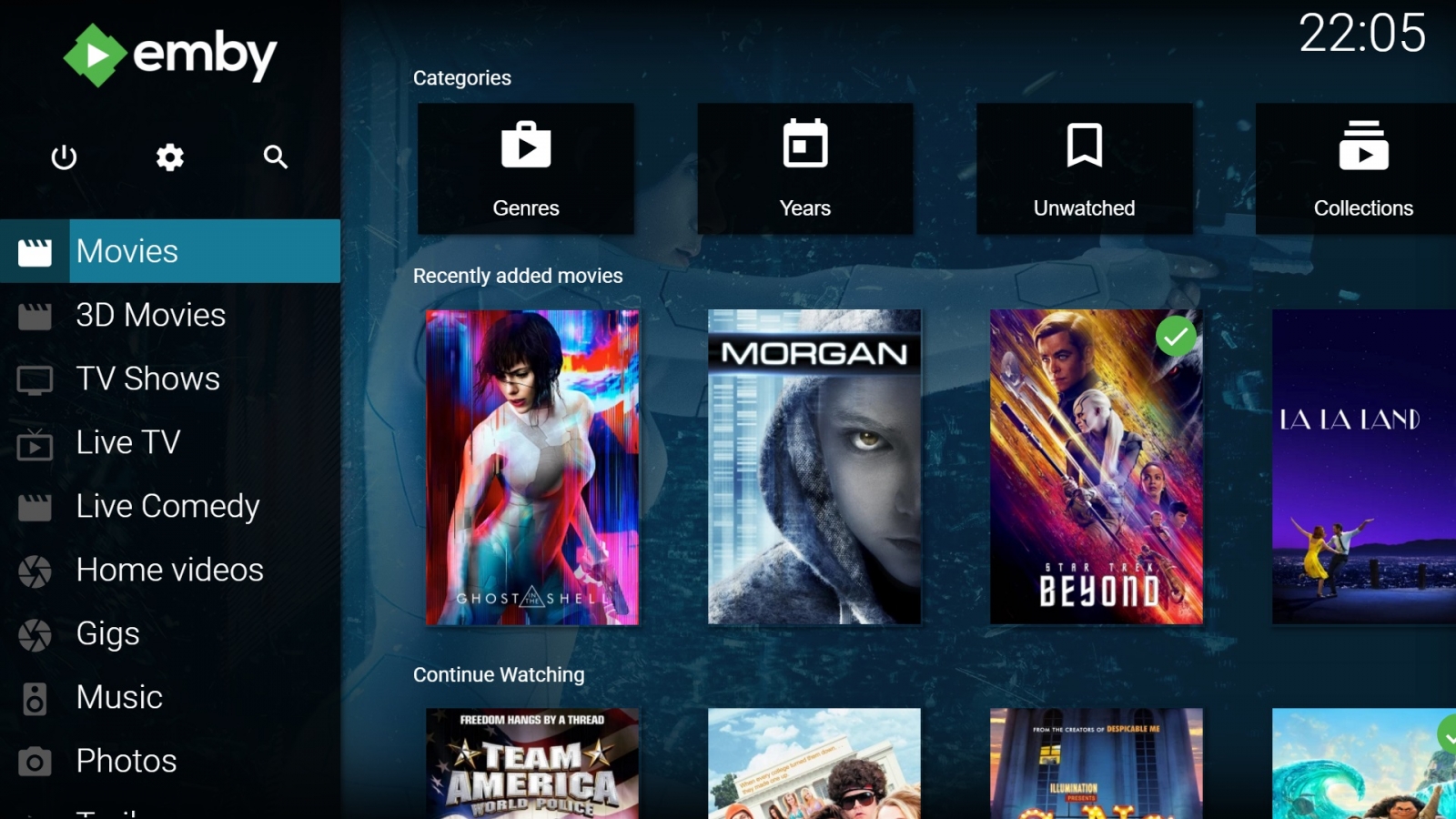 This is a community-developed Emby Theater skin that draws inspiration on my love for the new default Kodi v17 skin, Estuary.
Whilst some parts borrow heavily on the original Kodi skin, others are just loosely based around the general feel.
The GitHub repository for this skin is at: https://github.com/f...y-web-flextuary
Current Status
This skin is currently still in development, and far from feature complete.
That being said, all major areas have been given a once over, and the skin should be perfectly usable even at this early stage.
Known Issues
For now, at least, this skin is unsupported by the UWP (Windows Store / Xbox One) version of Emby Theater. The standard desktop version and the hosted client at http://tv.emby.media/ are reported as working fine.
If you have a large number of libraries, that disappear off the bottom of the navigation on the left side of the home screen, you will be able to navigate to them with your keyboard or remote, but the navigation will not scroll down to show them as selected.
Feature Requests
You can request and cast your vote for features over on our FeatHub:
http://feathub.com/f...y-web-flextuary
Features with more votes are more likely to get worked on sooner, so if there's something you'd like to see added, make sure you get it up there!
Installation
To install, first launch Emby Theater.
Then navigate to the settings, and go to the "Installed Plugins" option.
Select "Install Plugin" and then choose "Install from URL".
For the Plugin URL, enter https://flexage.gith...ry/package.json
Go to Settings -> Display and make sure Flextuary is selected as your skin
Return back to the home screen.
After a few seconds, if the skin hasn't changed, you may need to restart Emby Theater.
Kodi UI Sound Pack
For those authentic Kodi UI sounds to complement this skin, I've put together a separate Emby Theater plugin.
Just install a plugin from an url, as per the skin instillation instructions above, and use this url:
https://github.com/f...undeffects.kodi
Other Sound Packs
If you're feeling adventurous, you could also check out one of these other sound packs I put together.
Android TV Sound Pack:
https://flexage.gith...ds/package.json
Plink Sound Pack:
https://flexage.gith...nk/package.json
Change Log
v1.1.2 [13/06/2017]
- Preliminary support for collections/boxsets

v1.1.1 [10/06/2017]
- Maintenance Release
(Fixes the missing libraries / empty home screen issue)

v1.1.0 [08/06/2017]
- Added: Skin Color Schemes
         (Go to "Settings -> Flextuary Skin" to choose a color scheme)
- Added: back arrow on library and detail pages
- Added: stop button to video player OSD
- Fixed: wrap tiles to new rows on the settings screen rather than squish them
- Fixed: bug which caused the text on the TV Episode lists to appear red

v1.0.0 [06/06/2017]
- Initial Release

Edited by flexage, 13 June 2017 - 06:07 PM.