Hy there,
i have a problem with the MBC Configurator.
I have installed WMC 8.1 on a windows 10 x64 machine and on this the media browser classic version 3.0.283.0.
On my server i have installed version 3.0.5724.3 of the emby server.
So i want to configure my iso mount in the MBC configurator but i receve the following popup.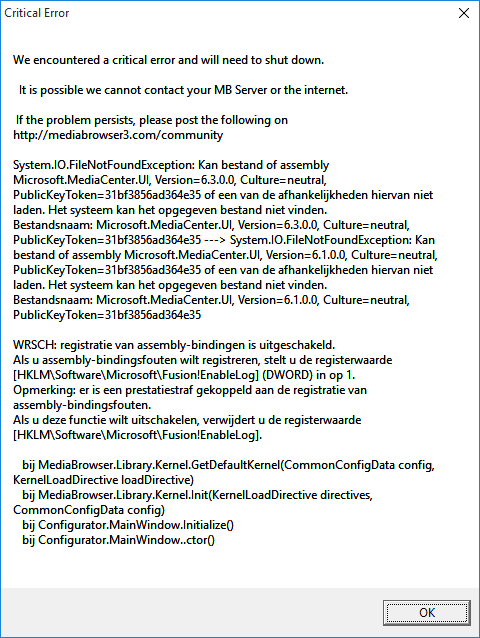 The log of the MBC configurator is attached.
Hopefully you have an answer to this.
Kind regards Martivella