It would be great if there might be possible to have detailed information on the running tasks shown in the server dashboard. In addition to the bar that provides feedback on the progress of the task it would be very good if additional details may be shown by pressing a button (see the mock-up below).
For long running tasks like library scans, Roku thumbnail and Sync it will allow to have a better understanding on the progress and will allow for better error reporting.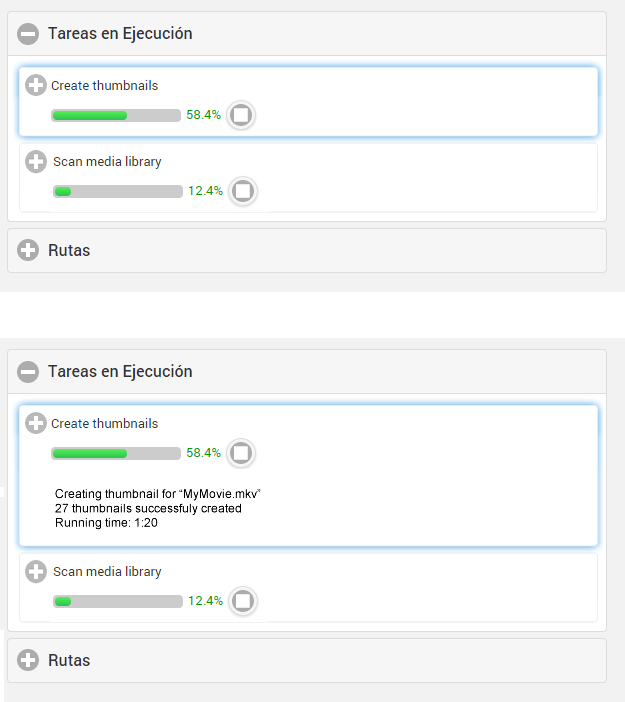 Sorry for posting in the wrong forum. Moderator can you please move to the appropriate forum?
Edited by Smaky, 15 April 2015 - 03:22 PM.