Emby For LG 1.0.35 Is Released With Many New Features!
---
Emby for LG 1.0.35 has been released. We hope you enjoy the many new features of this build!
Visual Timeline Seeking including Thumbnail Graphics
Included in our new 1.0.35 release for LG is support for visual seeking. You can Rewind, Fast Forward or Jump to any position in the timeline
quickly and easily using our new seeking. Best of all, our new seeking combined with thumbnail graphics makes it easy to pin-point the scene you want to re-watch or queue up.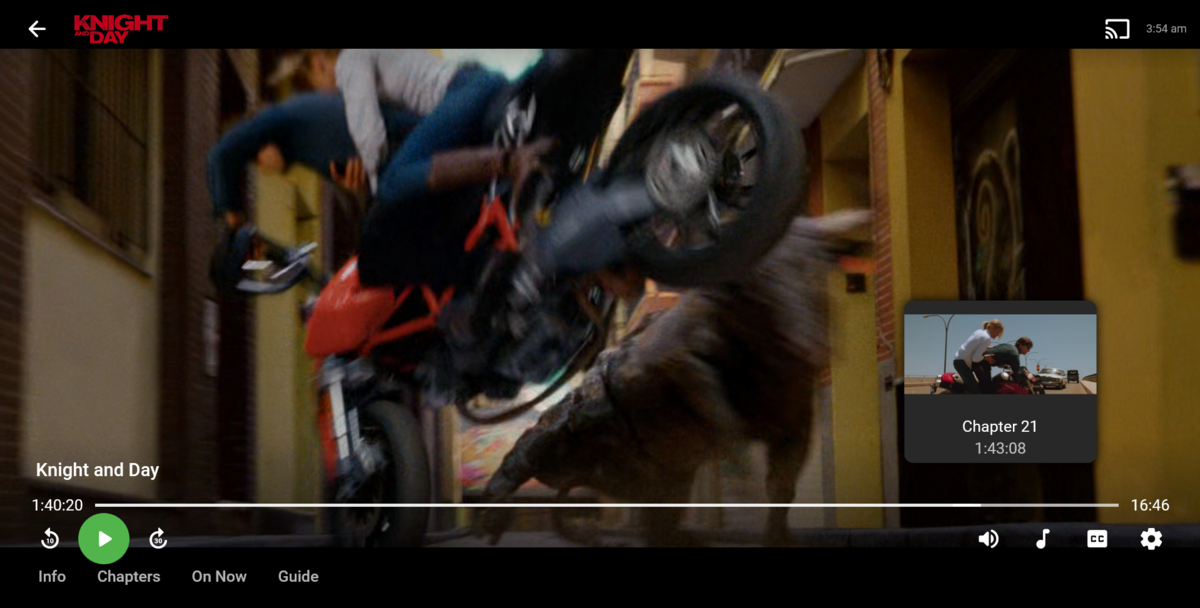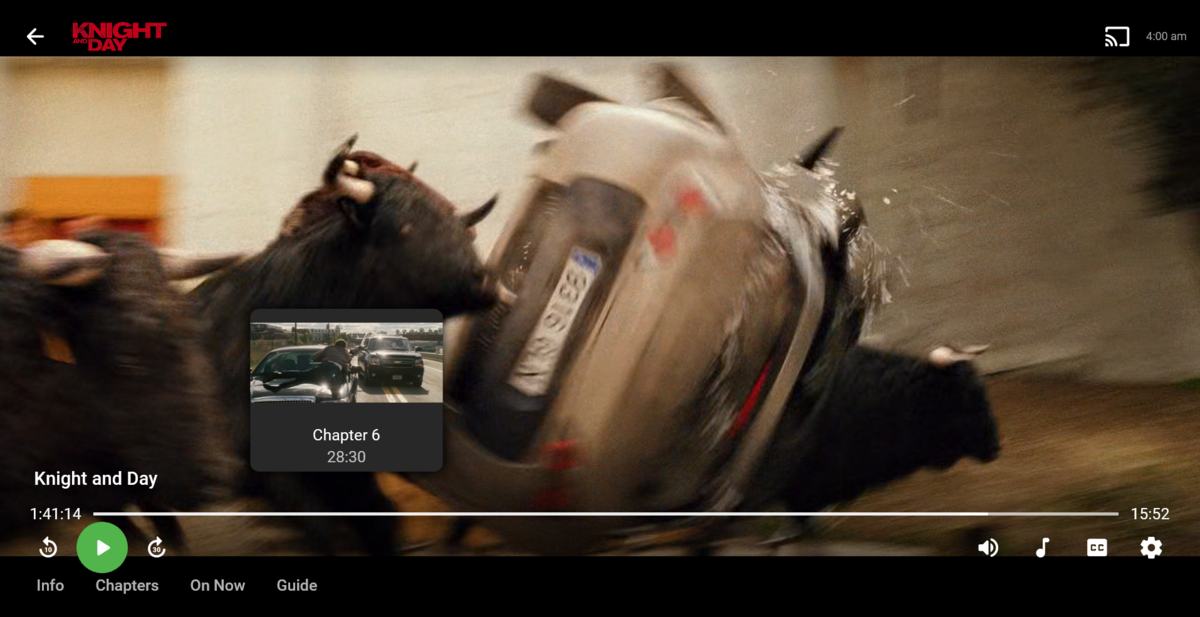 The above pictures shows how easy it is to find a scene you want to watch. You even get the chapter name embedded in the thumbnail picture.
Speaking of which, Chapters make use of our thumbnail graphics as well with  their own set of information and use of graphics.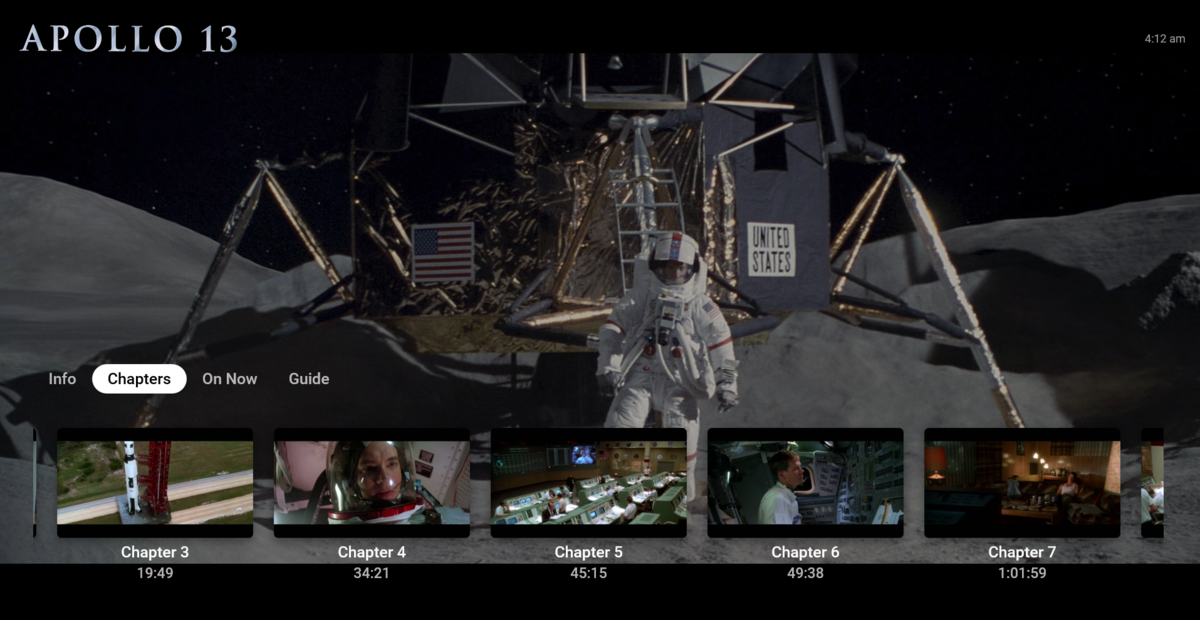 The above screenshot shows the use of Thumbnail graphics in our Chapter selector available from the easy to use OSD menu, no bull.

 This screen
demonstrates how easy it is to view the Name, Starting Time as well as Thumbnail showing the action taking place at the start of the Chapter.
Improvement to Audio On Screen Display (OSD)
You can now toggle the play queue on and off, allowing you to choose between seeing the list, or just the artwork.
This change makes room for additional space needed for a new user requested feature that is quite popular.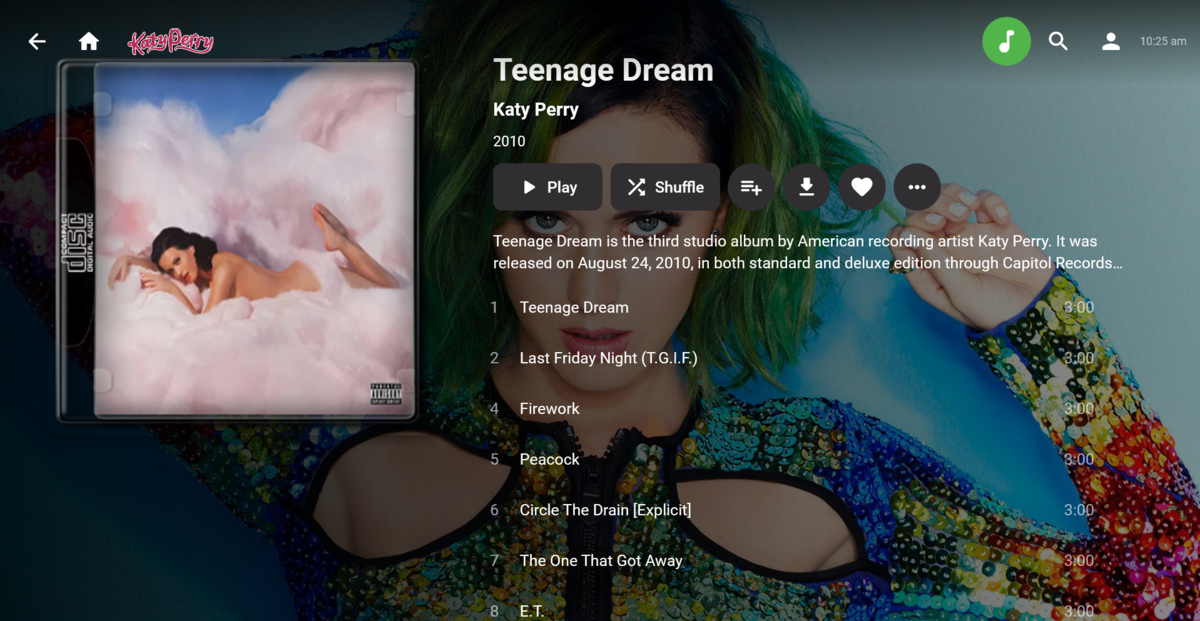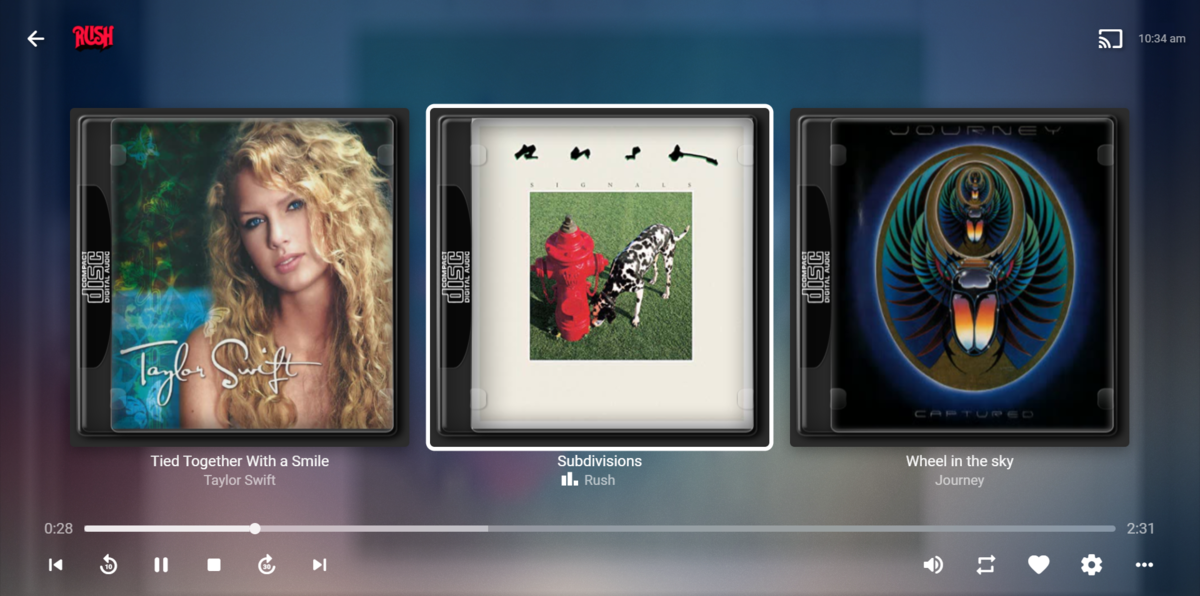 New Use of Graphics Elements
This release of Emby for LG uses additional graphical elements in subtle ways that sure to please.  It still has the classy interface you've
come to love but uses additional graphics in a modest manner giving it an elegant and refined look.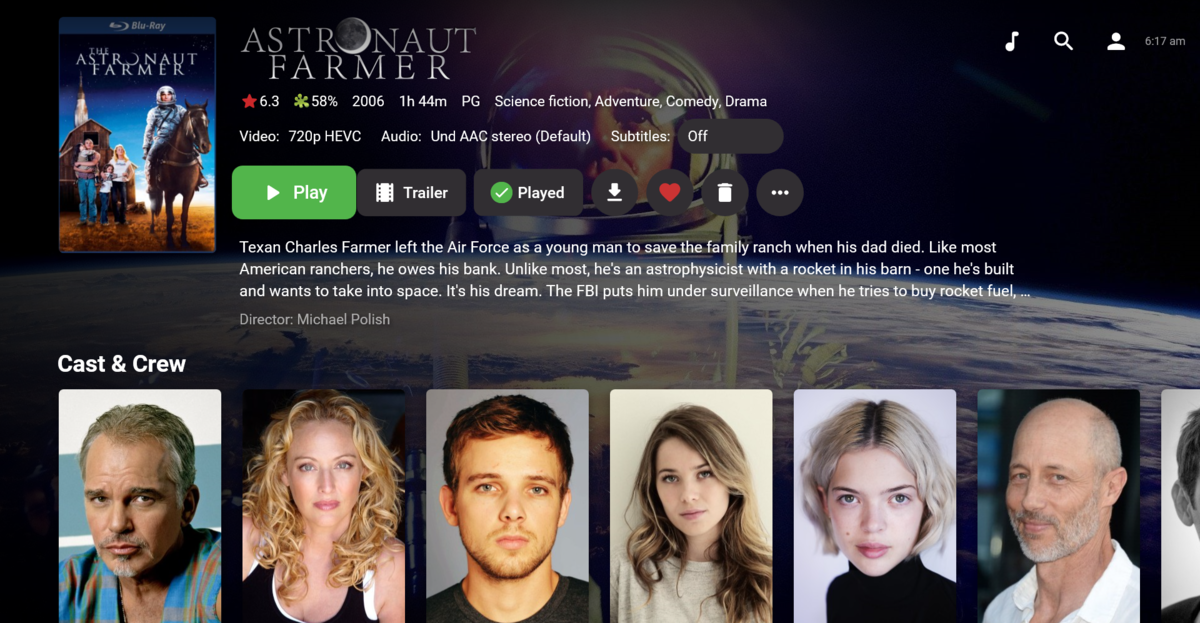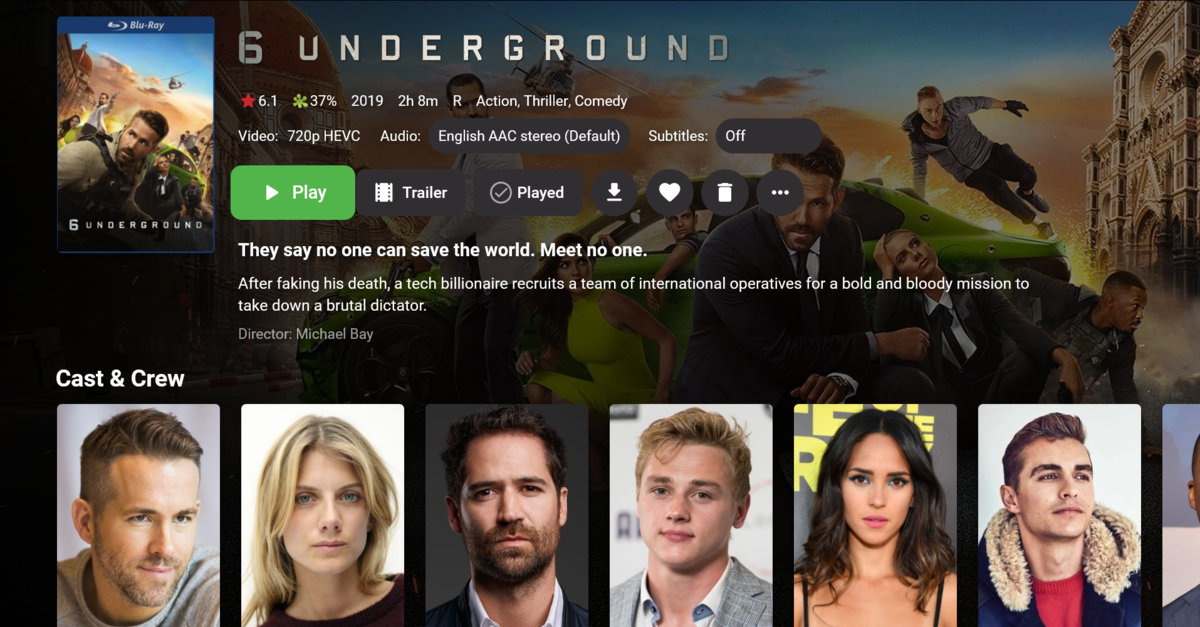 The screenshots above demonstrates this with a couple simple changes from a text based titles to the graphical logos. 
Additional useful information is now available right in the OSD besides the chapter shown above. You can now quickly get a look at different things on TV with graphics using On Now or easily bring up a traditional Guide in grid format. These new OSD designs strike a nice balance of providing additional information while still allowing you to easily enjoy the content be watched.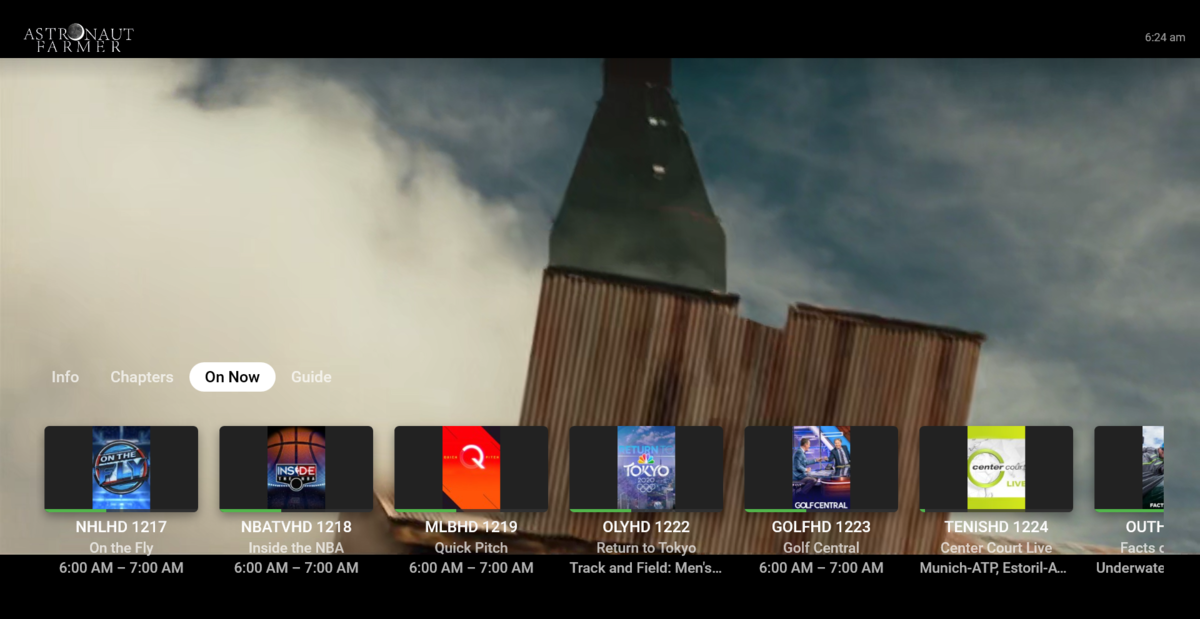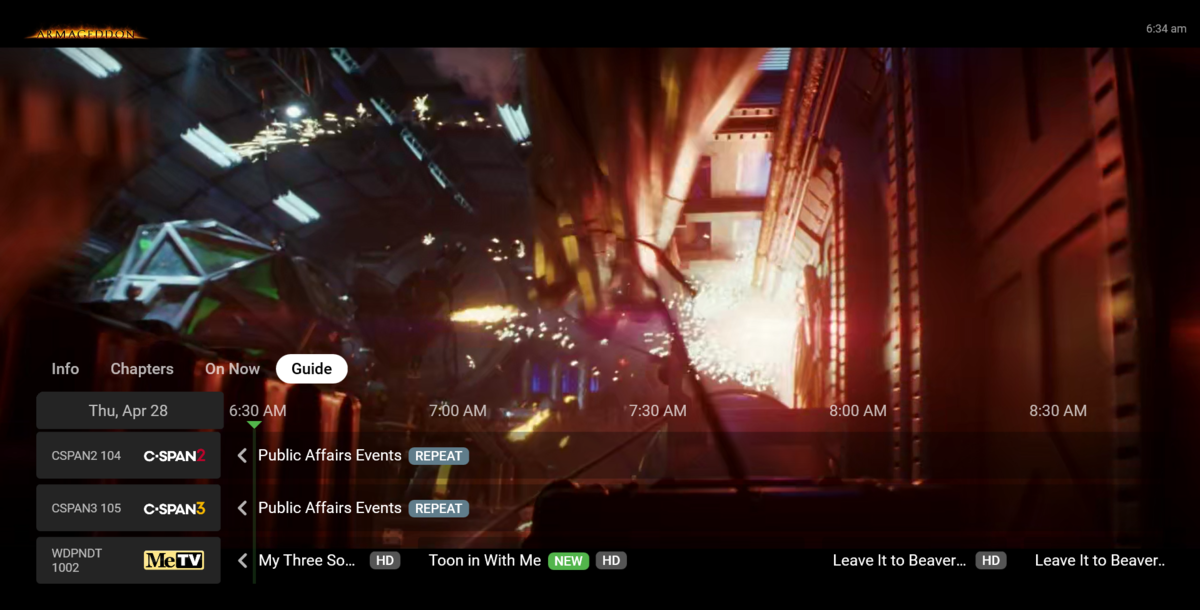 Of course that's not all.
Emby for LG 1.0.35 has additional new features and fixes including:
Better remote control and fixes for certain models
Improve Performance with Large Libraries
Improved Performance of Playlist Detail Screen
Improved Audio Book Detail Screen
Addition of a Resume Rewind Playback Option  (Server version 4.7+ required)
Newly added Support for A-Z Picker with Descending Order
New Support for A-Z Picker when Sorting by Album or Album Artist
Various Improvements for Subtitles
New Options for Subtitles allowing you to set Background Color and Opacity Options for Easier Viewing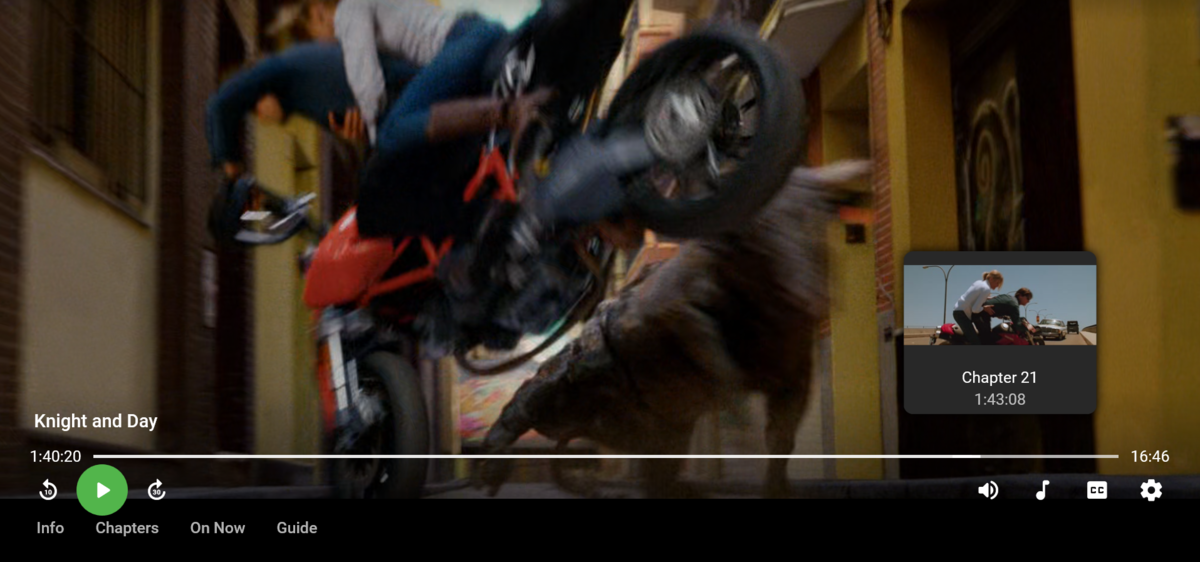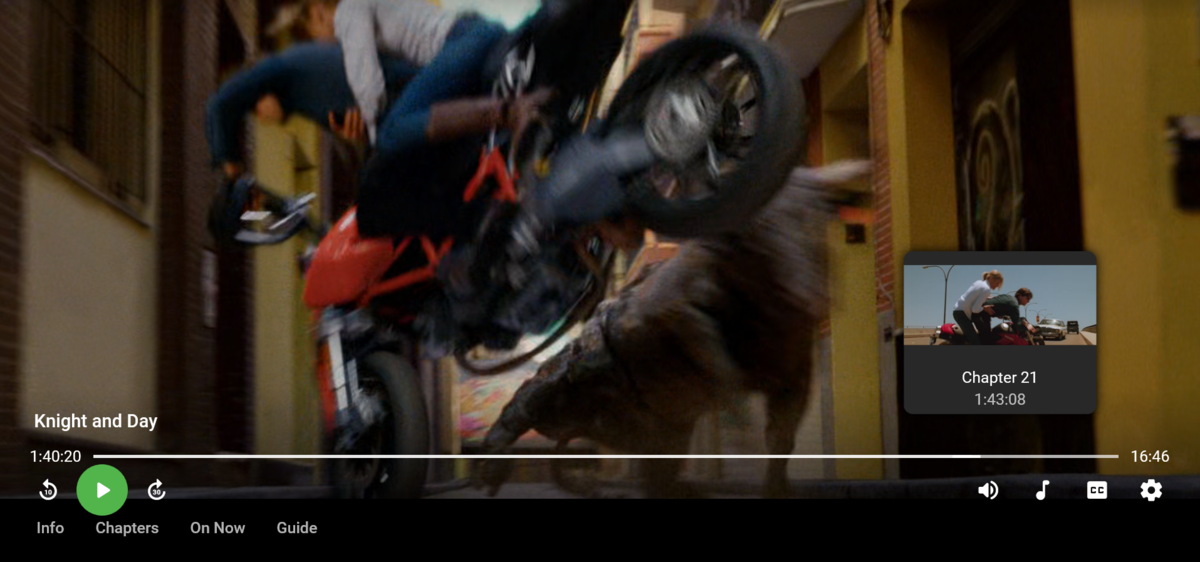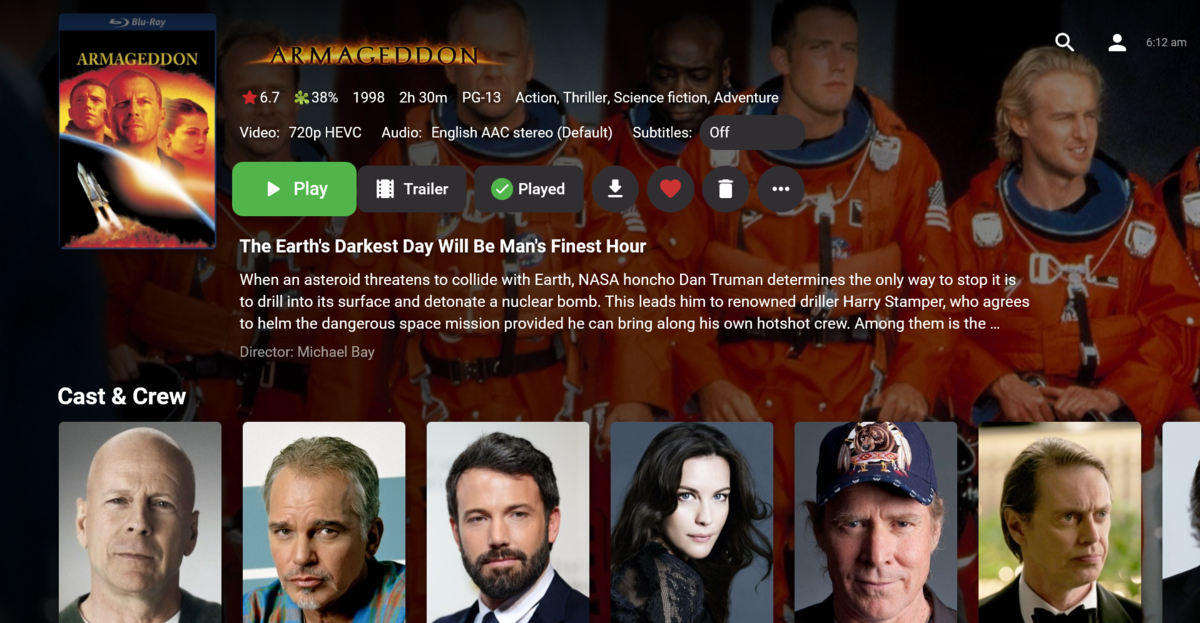 Edited by cayars
2

1