Emby Server 3.0.5882 Released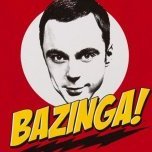 Entry posted by Luke ·
4606 views
A new version has been released. Here are the highlights.
Audio and Subtitle Selections Now Remembered
When you play a video that you've already played before, Emby Server will now remember your previous audio and subtitle selections, and will apply them automatically.
New Episode Auto-Play Setting
Emby apps will now auto-play next episodes, but if you'd like to turn this off, we've added a user preference setting under Playback.
Other Changes:
Fix chromecast queue command
Update lazy loading of recording objects
Update dlna server
Add auto-organize smart match feature
Update device discovery
Fix subtitles in iOS safari
Fix subtitle position after seeking in chrome & chromecast
Remember audio & subtitle selections
Auto-organize fix
Fix reading of OfficialRatingDescription
Support additional m3u fields
Fix transcoding of sub/idx
Improve support for videos within photo libraries
Resolve issues with external players in mobile chrome
Support creating a new series with auto-organize

3