4
Emby Server 4.3 Released
Posted by Luke , 26 November 2019 · 16500 views
Emby Server 4.3 is currently rolling out. Here are the highlights.
New Video OSD
The new design features big buttons and big graphics, making it easier and more fun to use.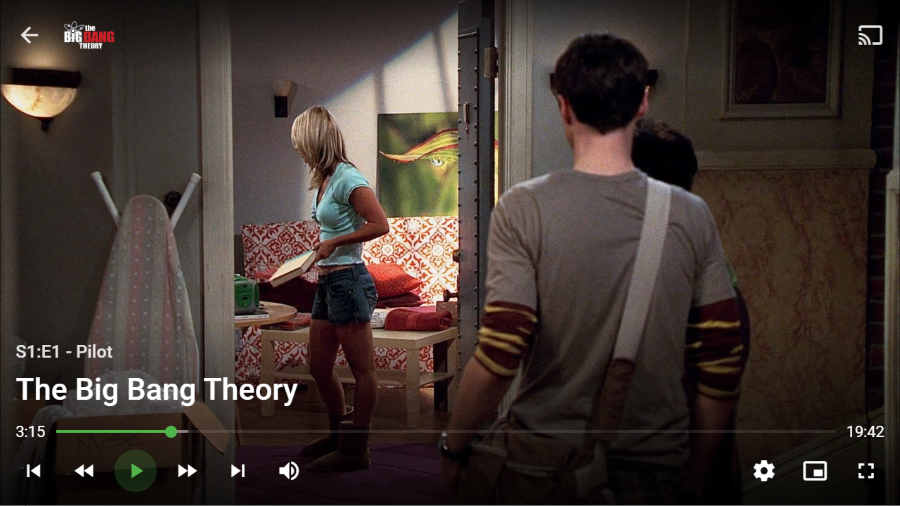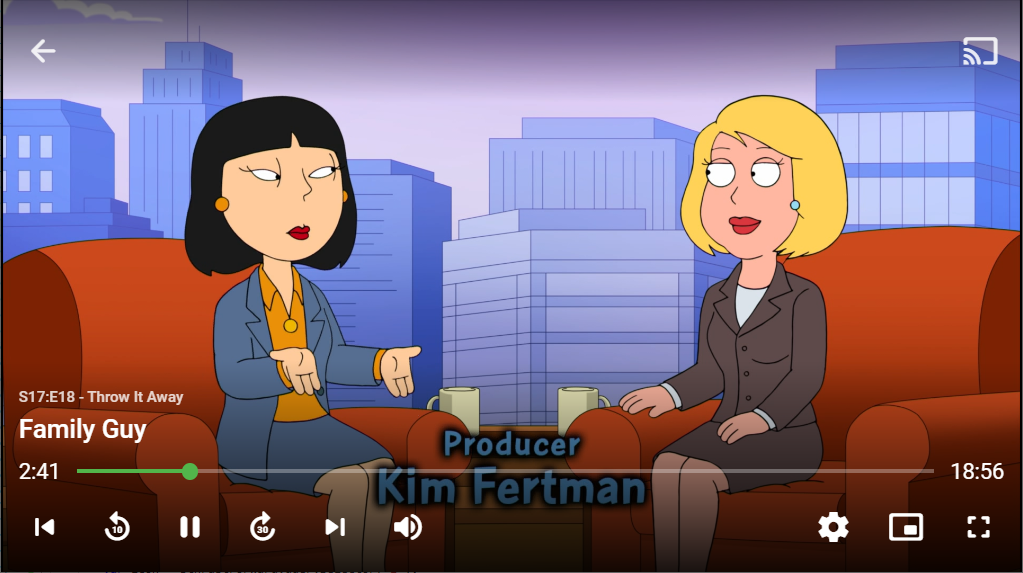 New Audio OSD
Similar to the new Video OSD design, with different variations based on the type of screen you're playing from.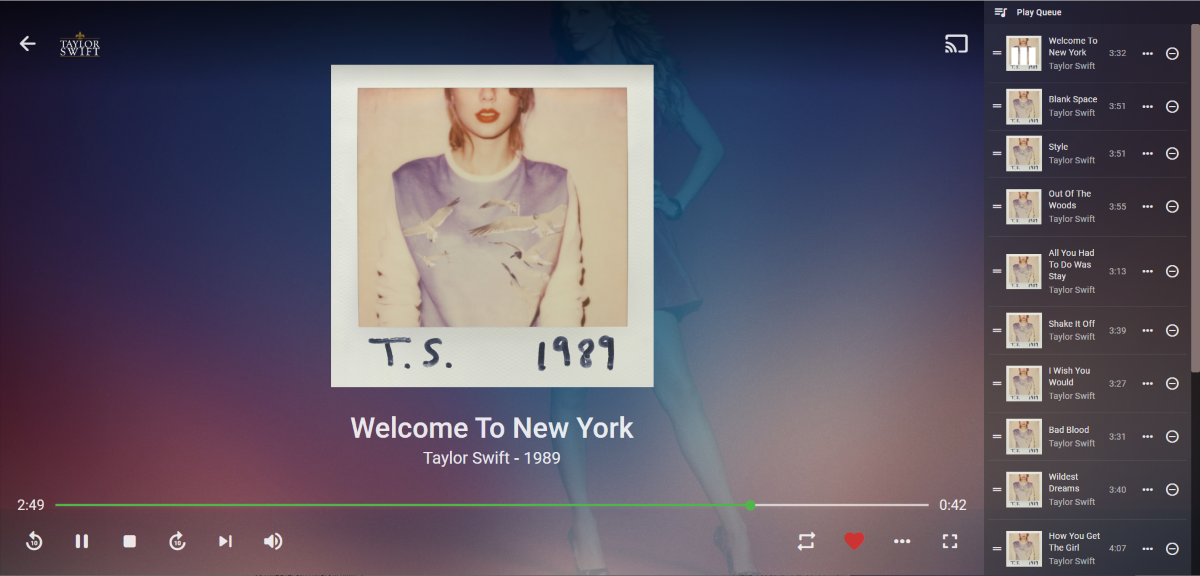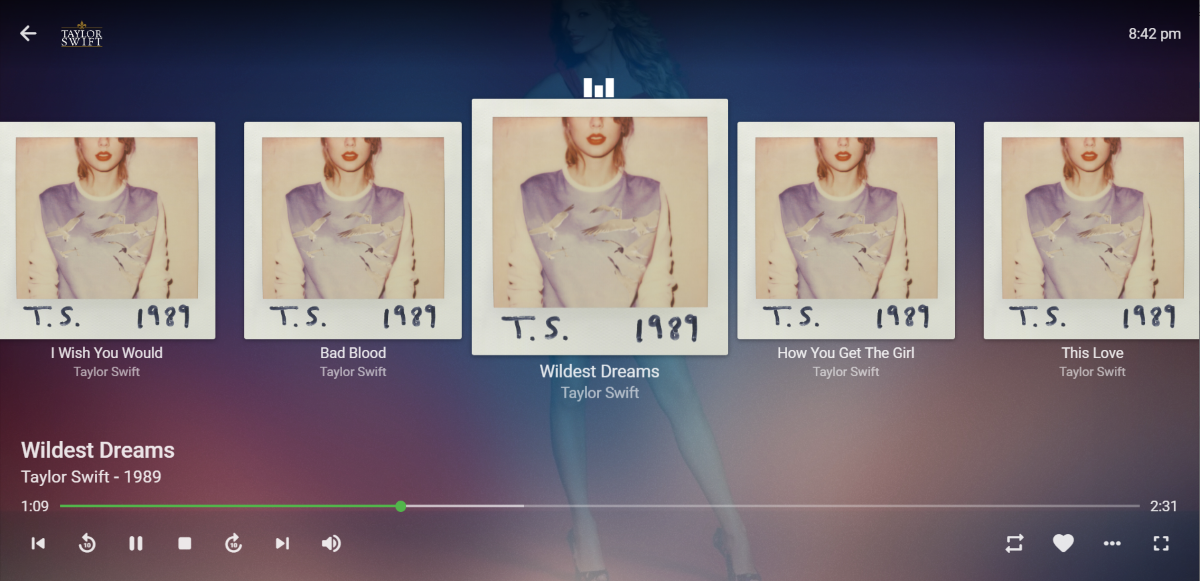 New Remote Control OSD
The updated design now shares many of the same features as the video OSD:
Big buttons
Support for thumbnails while seeking
As well as:
Clickable links - album, artist, series, etc.
Favorite icon to mark now playing media as a favorite
3-dot button to manipulate the now playing library item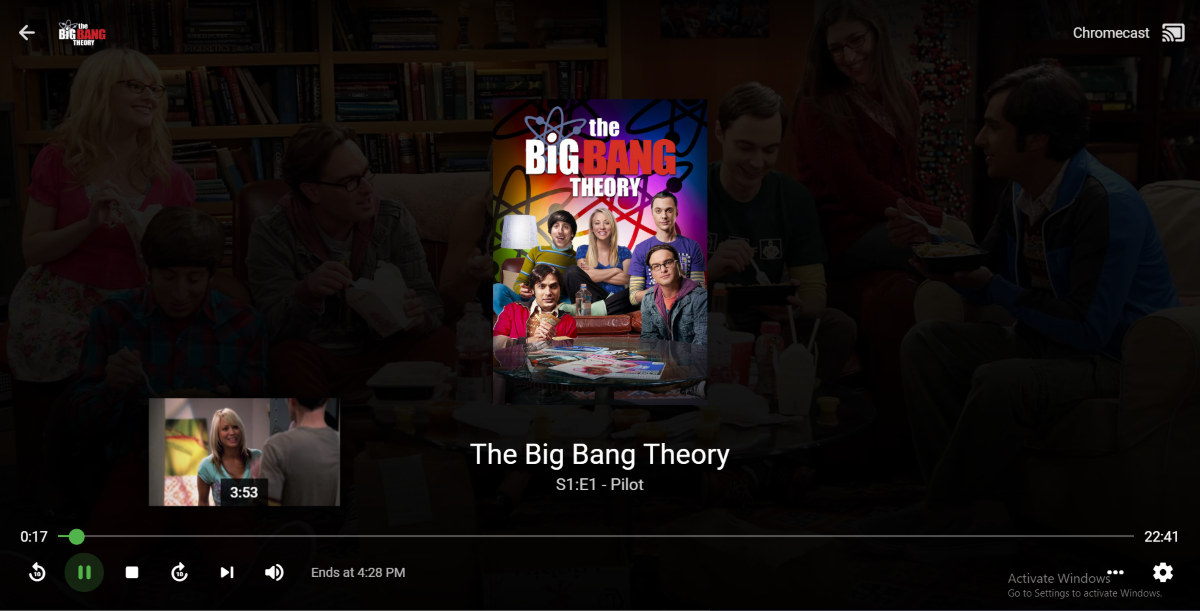 Convert to HEVC
Our media conversion feature now supports converting to HEVC !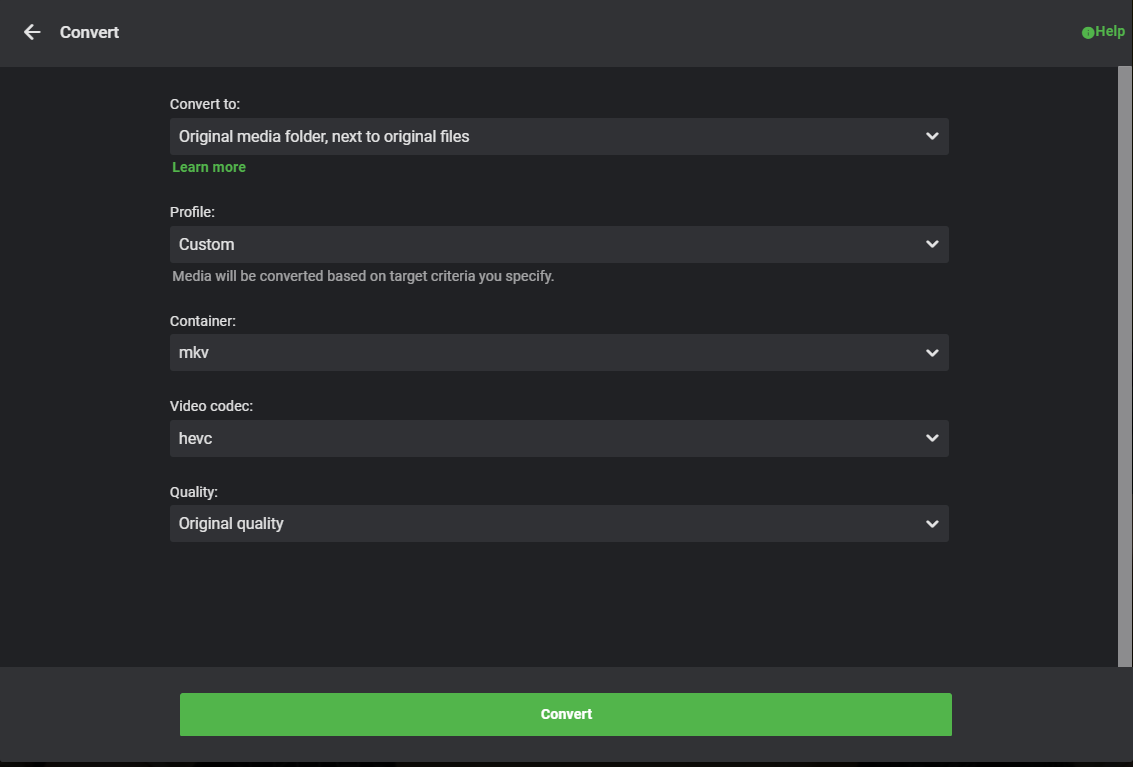 Conversion Queue Management
This is now a separate section in the server dashboard, and as a result should be much easier to find and use.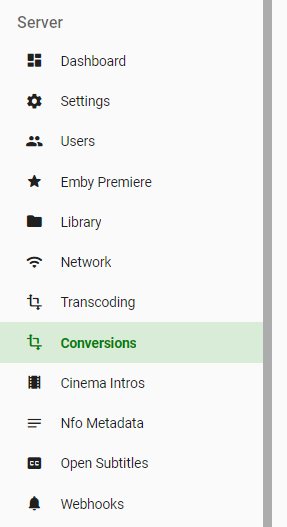 Simultaneous Video Stream Limits
This is configurable both system wide as a total limit, as well as individual user limits.

New Screen Saver Options
The Emby web app now includes three screen saver options for Emby Premiere users.
Emby logo screen saver
Backdrop screen saver
Photo screen saver
This is a great way to put your family photos on the screen when you're idling.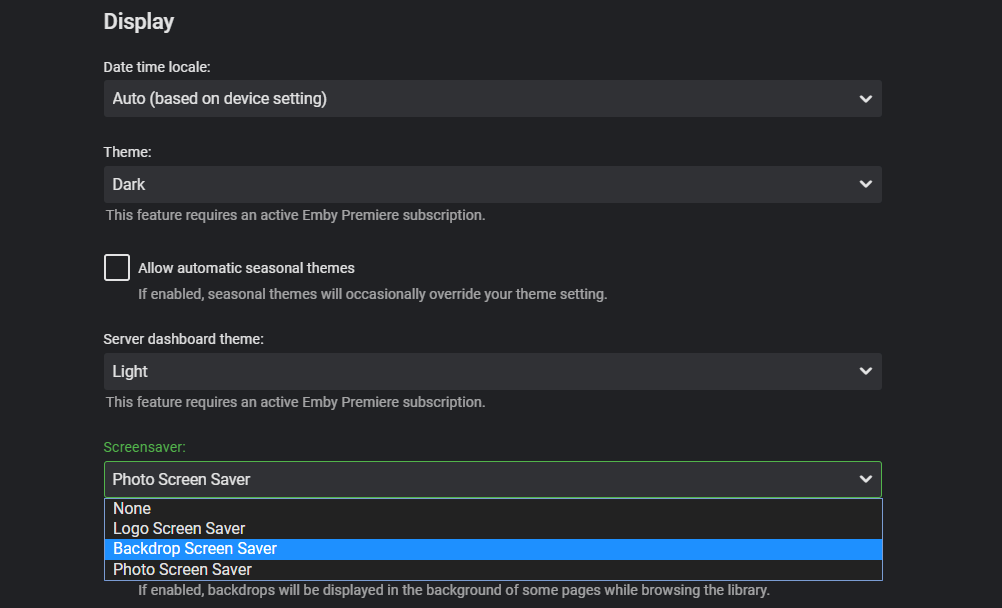 Included In
Now you can see what Playlists or Collections a Movie has been added to right from the Movie detail screen.
Are You Still Watching?
Now in the web app, and configurable at the bottom of the playback settings screen.

Other Improvements
Update to ffmpeg 4.3
Build Windows & MacOS with .NET Core 3.0
Utilize ReadyToRun feature with .NET Core 3.0 for faster startup time
Support TLS 1.3 with .NET Core 3.0
Add web app splash screen to provide user feedback in case of long loading times
Expand media conversion feature to allow selection of containers, video codecs, and audio codecs
Improve video start time when resuming
Allow plugins to have translation files
Restore counts on list screens
Adjust live stream automatic re-connection
Improve handling of UTF-8 null chars in ass/ssa subs
Scrolling fixes for older versions of Firefox
Move up subtitles in Chrome
Improve browser rendering of ASS/SSA subtitles
Add Collections to search results
Move Bluray folder support to plugin
Support .pef images
Improve detection of HEVC REXT profiles
Improve MacOS file deletion
Read artist tags from videos
Added Swiss parental ratings
Improve support for filenames starting with brackets
Add filters for missing external Id's
Improve transcoding reason display after direct play error
Reduce dlna and scheduled task logging to prevent keeping Synology systems awake
Support aspect ratio adjustment in web app video player
Handle urls with double encoding caused by old Dlna devices
Display Chinese subtitles display language as just Chinese
Reduce excess logging
Improve Android Server native UI
Allow multiple libraries using the same name
Bug Fixes
VAAPI: Fix data twist in HEVC profile map
DXVA: Fix 10bit profile detection
Fix detection of DirectX 11.1 availability
Fix QSV DirectX initialization
Fix Failed to create Direct3D device Error creating a QSV device
Fix embyserver.exe file icon for Windows
Fix mpeg4/divx/xvid transcoding with Android server
Fix GPU to CPU automatic fallback when transcoding to Chromecast
Various Subtitle transcoding fixes
Fix very rare hang when recording Live TV
Fix download transcoding of audio files with embedded images
Fix subtitle file names with convert feature
Fix occasional hangs in media conversion feature
Fix sync features using path substitution when it should not be
Fix multi-version grouping in mixed content libraries
Fix display of quote characters in device names
Fix ServerWMC recording playback
Add additional image processing error handling
Fix playlists folder always showing up for brand new server installations
Fix collections not generating an image when locked
Fix delete error response codes
Fix delete recordings from live tv plugins
Fix now playing bar transparency on dark green and dark red themes
Fix occasional live tv or recording server crash
Fix user data restore with backup plugin
Fix scroll position after editing images or metadata
Fix saving playlist xml when playlist names end with a period
Fix repeated scanning of external subtitles
Fix latest trailers sort order
Fix season counts being incorrect with multi-folder series
Fix audio stream copy with multiple audio streams
Fix date last episode added sorting to not be affected by dates of seasons
Fix error in ffmpeg filter string when burning in subtitles
Fix manual ungrouping of merged episodes
Fix extras with multi-version videos
Fix updating user images not immediately reflecting
Fix renaming library requiring full library scan
Info1, SikSlayer, atomicmoon and 11 others like this