8
Introducing the new Live TV for Emby (and Emby Server Beta 3.0.5713)
Posted by Luke , 22 August 2015 · 40118 views
A new beta server is currently going out and now includes
built-in
Live TV support, improved performance, and many other enhancements.
Now Supporting your HD Homerun Tuner, No External Software Needed
As you know we really enjoy Live TV here at Emby, but with our support previously dependent on external software, we know that it hasn't always been easy to get up and running. Today, we're pleased to bring you built-in Live TV support that does not require any additional software. Let's go over how it works.
Note
: The EmbyTV plugin is now obsolete and has been removed from our plugin listings. Users with EmbyTV installed should uninstall it and switch to the built-in version.
Automatic Discovery of your HD Homerun Tuner on Your Network
The startup wizard makes this very simple for you. In most cases, we'll be able to discover your tuner devices. If not, then you can easily enter the IP Address of the device.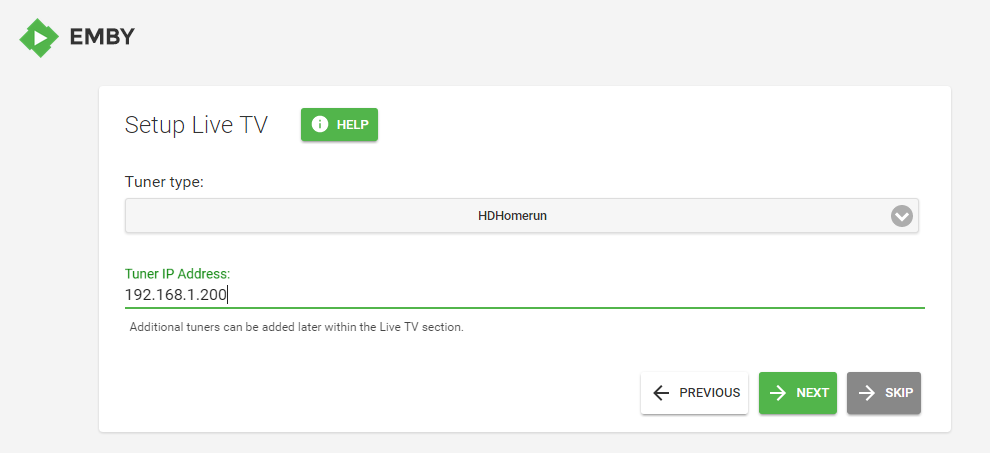 M3U playlists are also supported as a tuner source.
Easy Guide Data
Currently we have one source, and that is Schedules Direct, but we plan to add more sources for additional countries in the future. We'd also like to support Xml TV data. Setup is very easy. Just enter your info and you're good to go.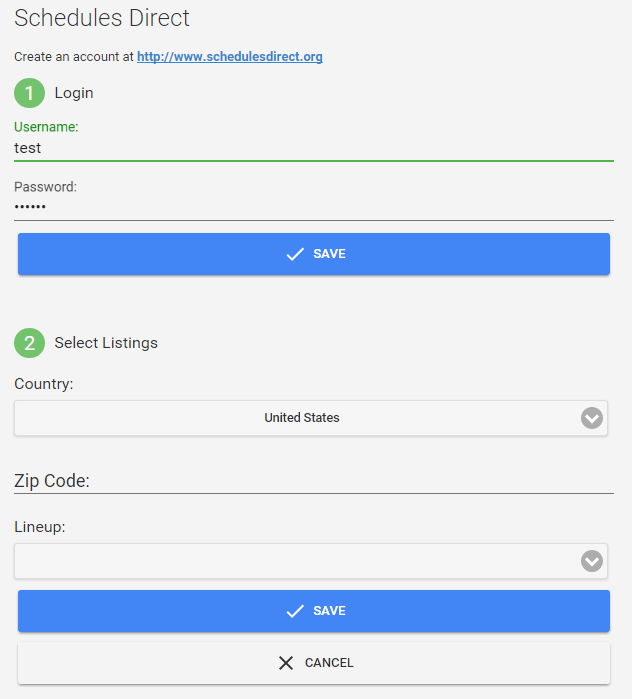 Your DVR Has Never Been Easier, Never Looked Better
We think this screen speaks for itself. Rich metadata displays make it very easy to find something you'd like to watch, or record.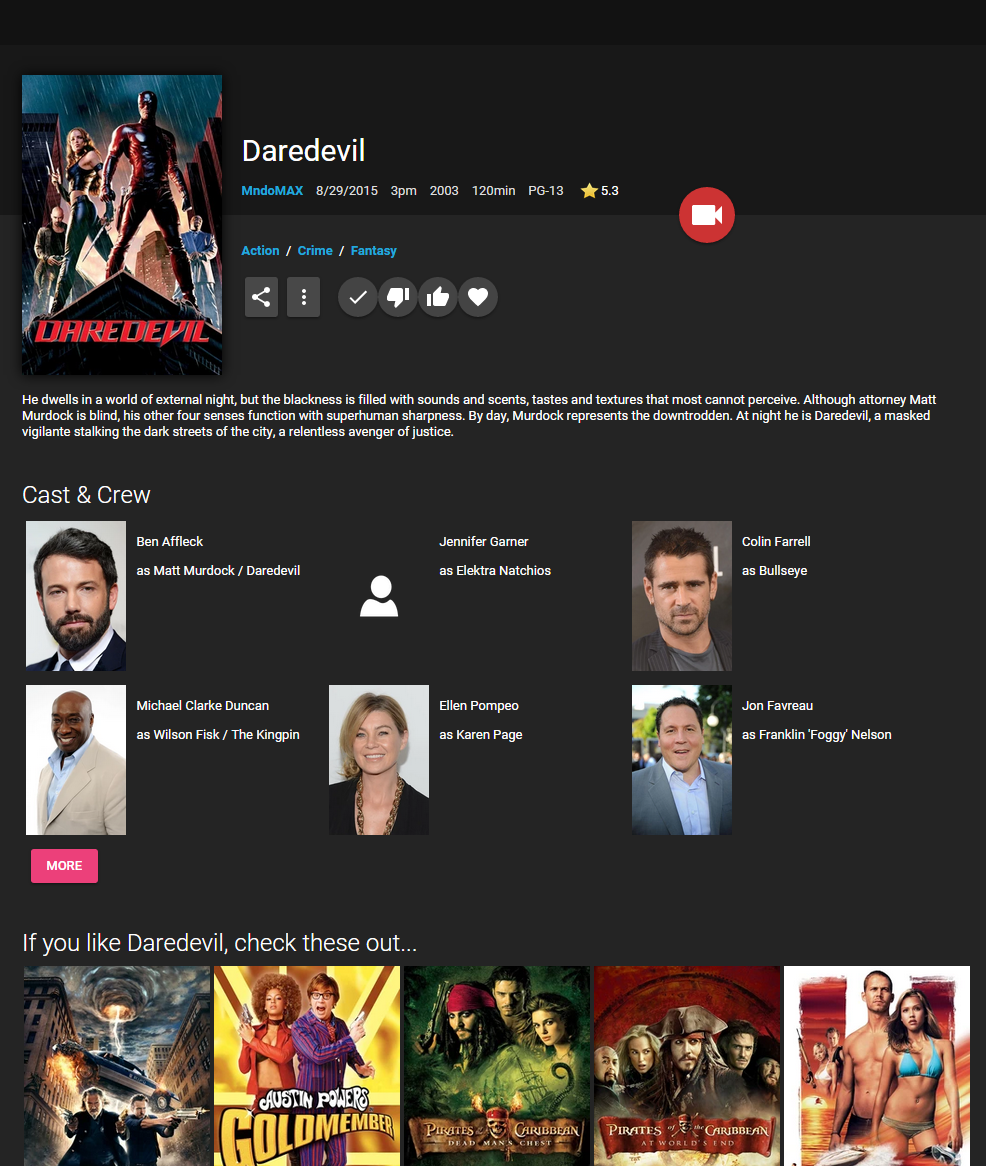 Enjoy Live TV on Any Device
Whether it's Android for smart phones, tablets, Android TV, Amazon Fire TV, Windows Tablets, Windows Phone, Roku or a web browser, Emby has you covered. Stay tuned for iOS support as well as the new Emby Theater!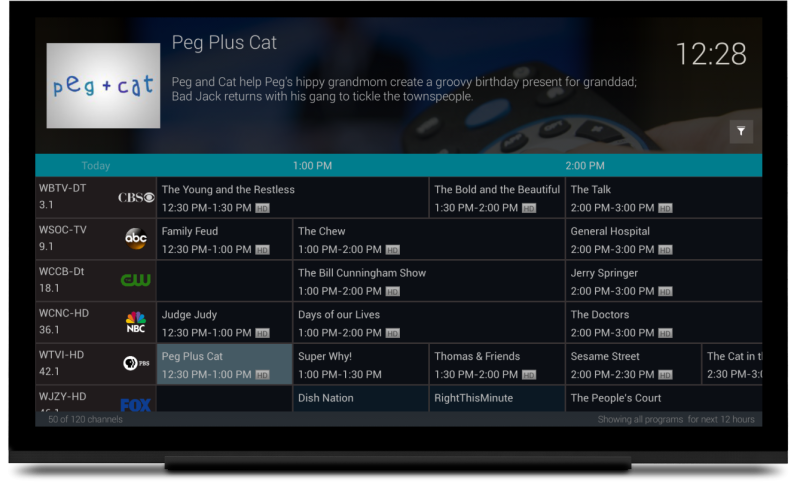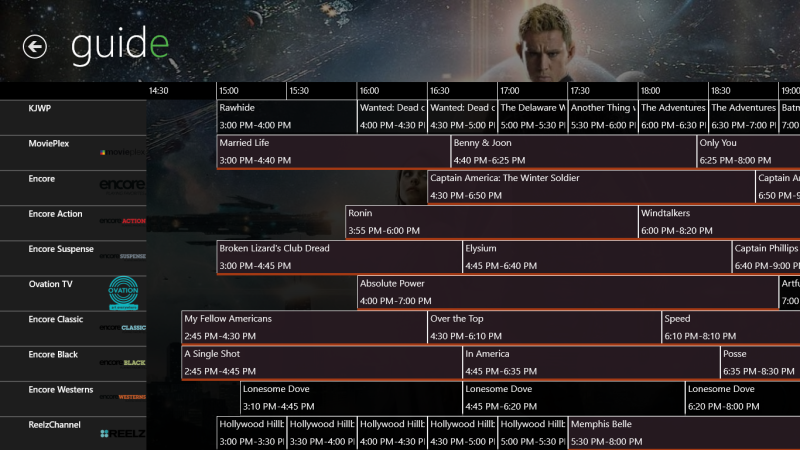 Our complete list of apps is available at:
http://emby.media/download/
Automatic Tuner Pooling
If you have multiple tuner devices, great! Emby will automatically group them into one virtual channel grid, and will appropriately delegate streaming in order to prevent conflicts from multiple clients.
Supports HD Homerun Transcoding
If you have an HD Homerun that supports H264 transcoding, Emby will take advantage of it whenever possible in order to offload transcoding and preserve resources on your server machine.
Unrivaled Parental Controls
Would you like to limit the programs and channels your children can access? It's easy, and it's nearly automatic. When you set a max parental rating for your users, they will not even be able to see restricted programs in their TV Guide.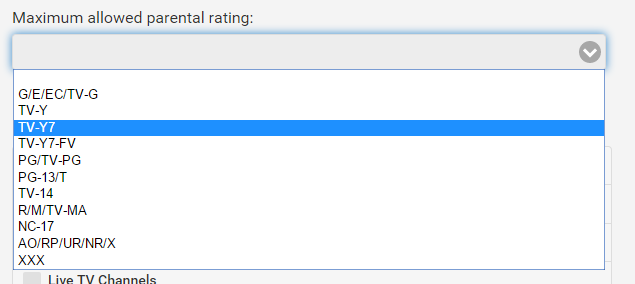 To block entire channels, you can set your own parental ratings for certain channels, or you can use the block by tags feature.
To learn more about Emby parental controls, visit
https://github.com/M...rental controls
Stay Informed with Suggestions
Whether you like movies, sports, or just want to find something for your kids, Emby can help you find what you're looking for: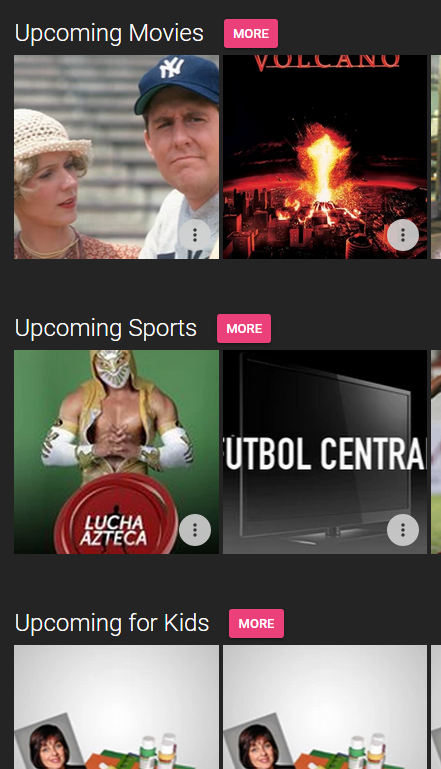 Seamless Integration with other Emby Features
This is the fun part you'll enjoy most. Other Emby features that are designed for your media library are also accessible from Live TV. Just to name a few:
Mobile Sync and Cloud Sync
:

Suggestions
:

Auto-Organize
: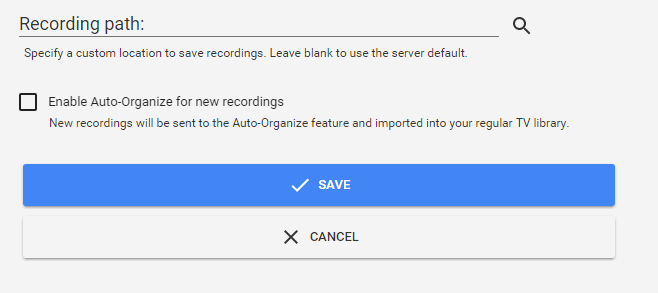 User Data Cross-Over
Your likes and watch states are now transferable from Live TV movies to movies in your media library. We plan to soon bring the same features to TV series, allowing you to blend data from every possible source into one seamless experience. Only on Emby.
More Live TV to Come
We wanted to get a beta out to let you all start playing with it, but there are plenty of enhancements already in our minds, such as:
Manual conflict management (currently Emby will try to automatically resolve recording conflicts)
On the fly conversion of recordings into streaming-friendly formats
More in-video features to quickly change channels
New and Improved Search
Live TV and internet channel content are now searchable!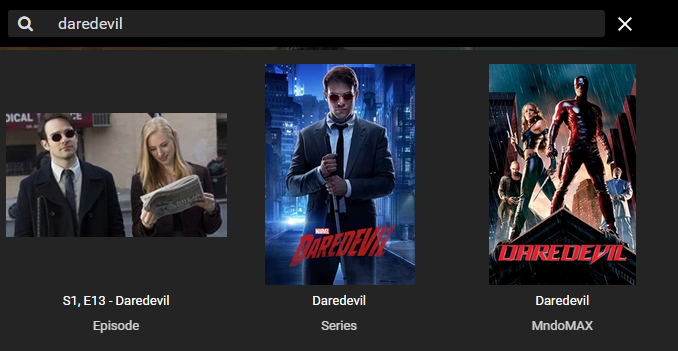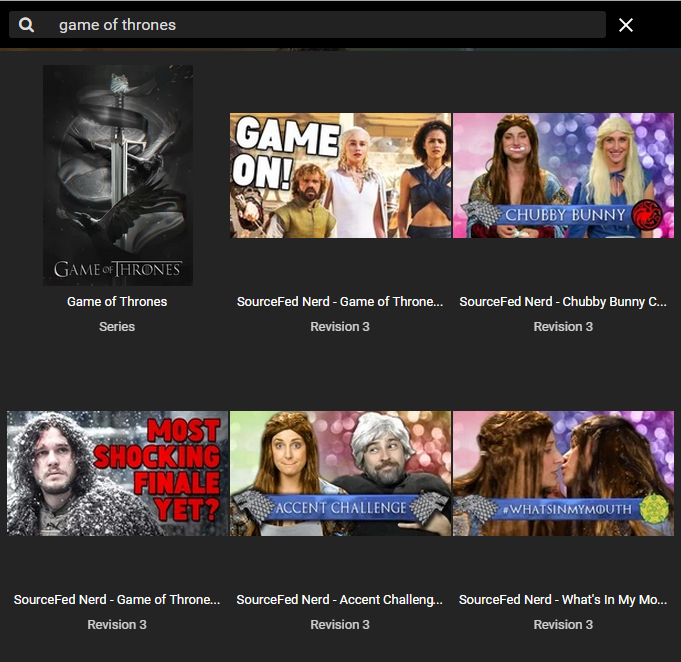 Repeat Mode
Now you can toggle repeat mode using the now playing bar. It allows you to quickly change between Repeat None, Repeat All, and Repeat One. Not only is this supported by the local player, but also when remote controlling other players that have added support for it.

Play a Slide Show while you listen
The next time you play a song, head over to the now playing screen. There's a new button that will allow you to launch a photo or movie backdrop slideshow that will play and transition between images while your media is playing in the background. It's a perfect time to put family photos up on the screen with your favorite songs playing in the background.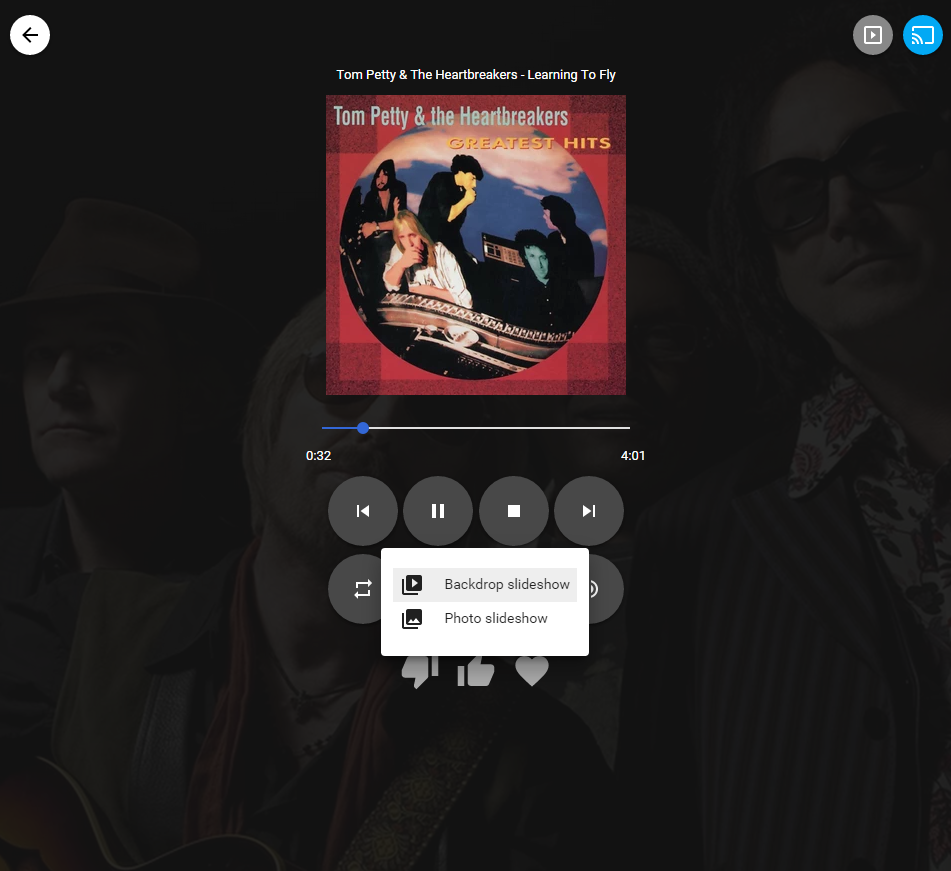 Much Cleaner Detail Screens
We think you'll agree. Detail screens are easier to read and focus on the things you love most.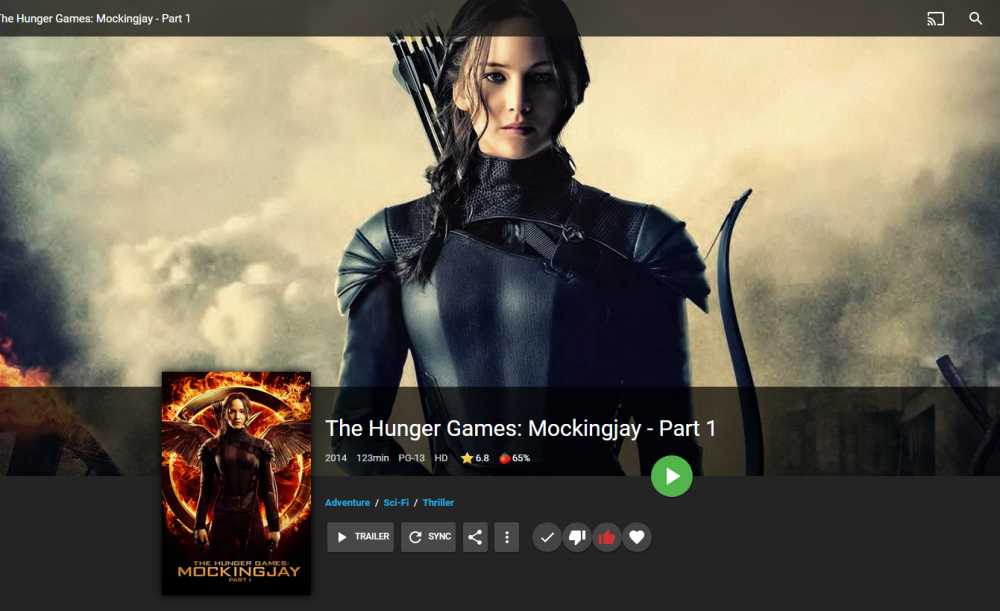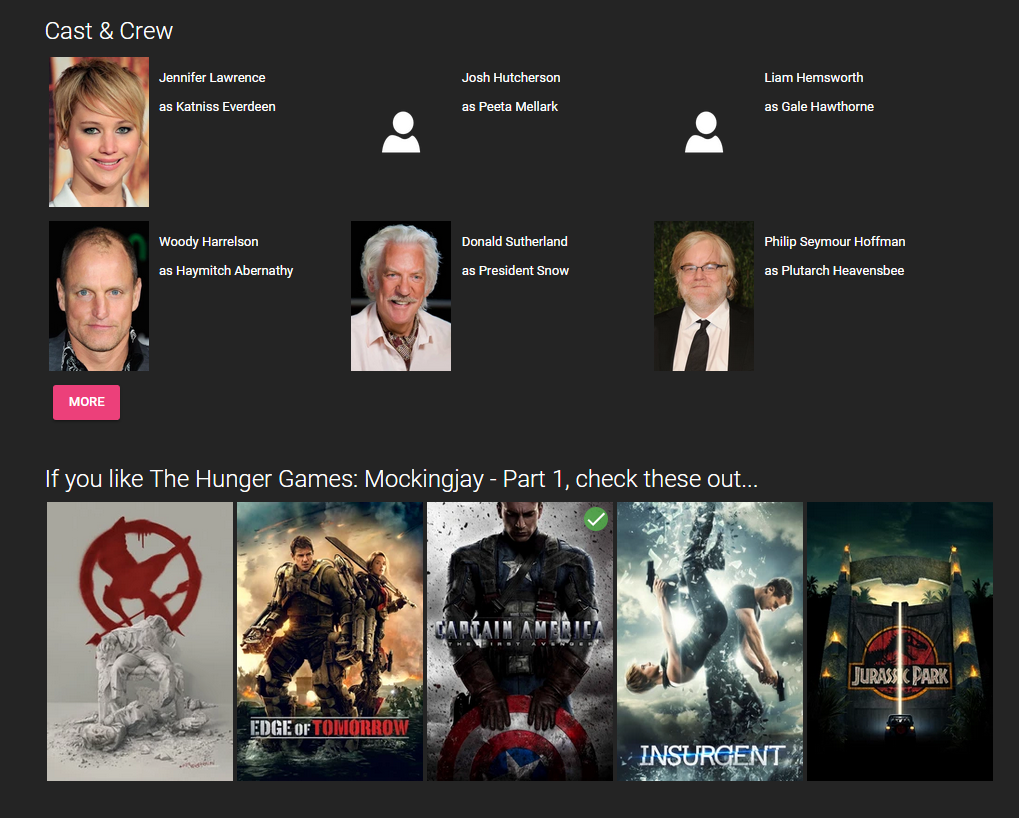 Taglines are Back in Style
We really haven't used them in a while due to the number of metadata features we have. But they add a nice touch to your movie screens, we just felt we had to bring them back.

New Voice Commands Added
You can now switch devices as well as toggle display mirroring. Just speak the following out loud:
Control [device name]
Enable/Disable/Toggle display mirror
Other Changes and Fixes
Fixed people getting lost when local metadata saving is not enabled
Sym links not working on certain Linux distros
Music artist screens now display similar Artists
Fix live tv stream closing on Roku
Fix Portugese with open subtitles
Dlna special views use series images for better episode identification
Fixed Chromecast Live TV playback
Movie ratings not respecting language settings
Single quotes in subtitle file names causing transcoding failures
Mobile sync for apps will now prevent duplicate synced items
Fixed roboto font url
Updated to ffmpeg 2.7
Existing Feature Changes
As we add new features, we constantly have to re-evaluate and look for ways to ensure the system continues to perform well and is easy to use. So to that end, here are a few changes that we've made:
Support for MB2-style shortcuts has been deprecated in order to improve performance. They are still supported for boxsets, but if you need them elsewhere you will have to set a hidden config setting, EnableWindowsShortcuts.
The internet channel content downloading feature has been moved to a plugin. All features are still available, it's just in a plugin now.
For fresh new installs of the server, there will only be one supported metadata saving format per content type. If you need xml saving it is being moved to a plugin. Please note - the feature remains in the core server code for existing server installations. That means your existing install won't be disrupted at all. But the next time you install from scratch, you'll need the plugin if you want the alternative formats. Also, this doesn't affect xml reading, as we want the core server to be able read as many formats as possible to make it easy for new users to get up and running.
swhitmore, Xzener, jasonmcroy and 8 others like this