Installation
Download
Download Emby Server for MacOS.
Drag to Applications Folder
After the download has completed, use Finder to drag EmbyServer from your Downloads folder to your Applications folder.
Start Emby Server
Start Emby Server from your Applications menu like any other Application.


If you're unable to start due to a message about unidentified developer, start Emby Server by clicking the settings icon, then Open.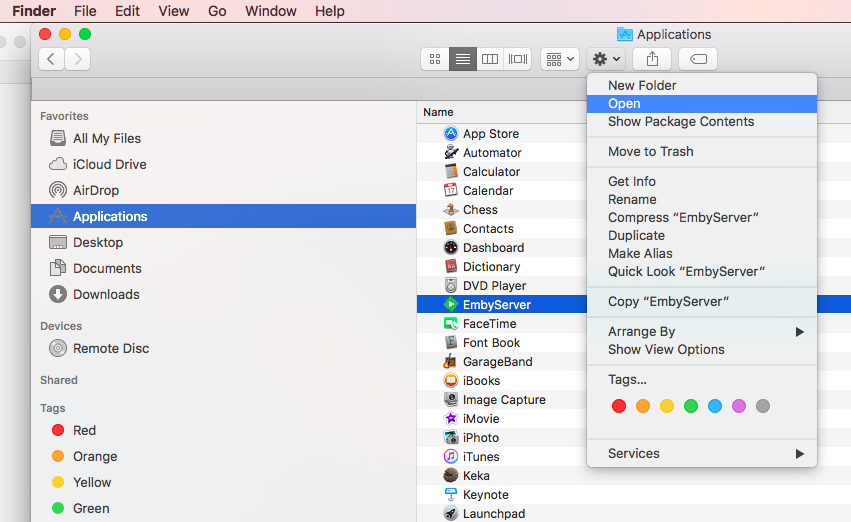 Complete the Emby Server Setup Wizard
Open your web browser and visit http://localhost:8096